Back on July 19, 2021, I decided to close all my existing positions with LYNX Broker (Interactive Brokers) and start fresh. 
After closing all positions and selling off all stock I was left with little more than EUR 8,000.
165 days later on December 31, 2021, I can report $4,729 options income, which translates to about $28.66 daily. 
At the start of 2021, I was looking to take about $40,000 in options income for the whole year of 2021. Well, that didn't happen.
Now when looking at 2022 I' will aim at $30/daily, $210/weekly, $900/monthly or $10,950 yearly.
I hope get there by selling covered calls on dividend aristocrat stocks.
Here are all of my stock holdings at the end of 2021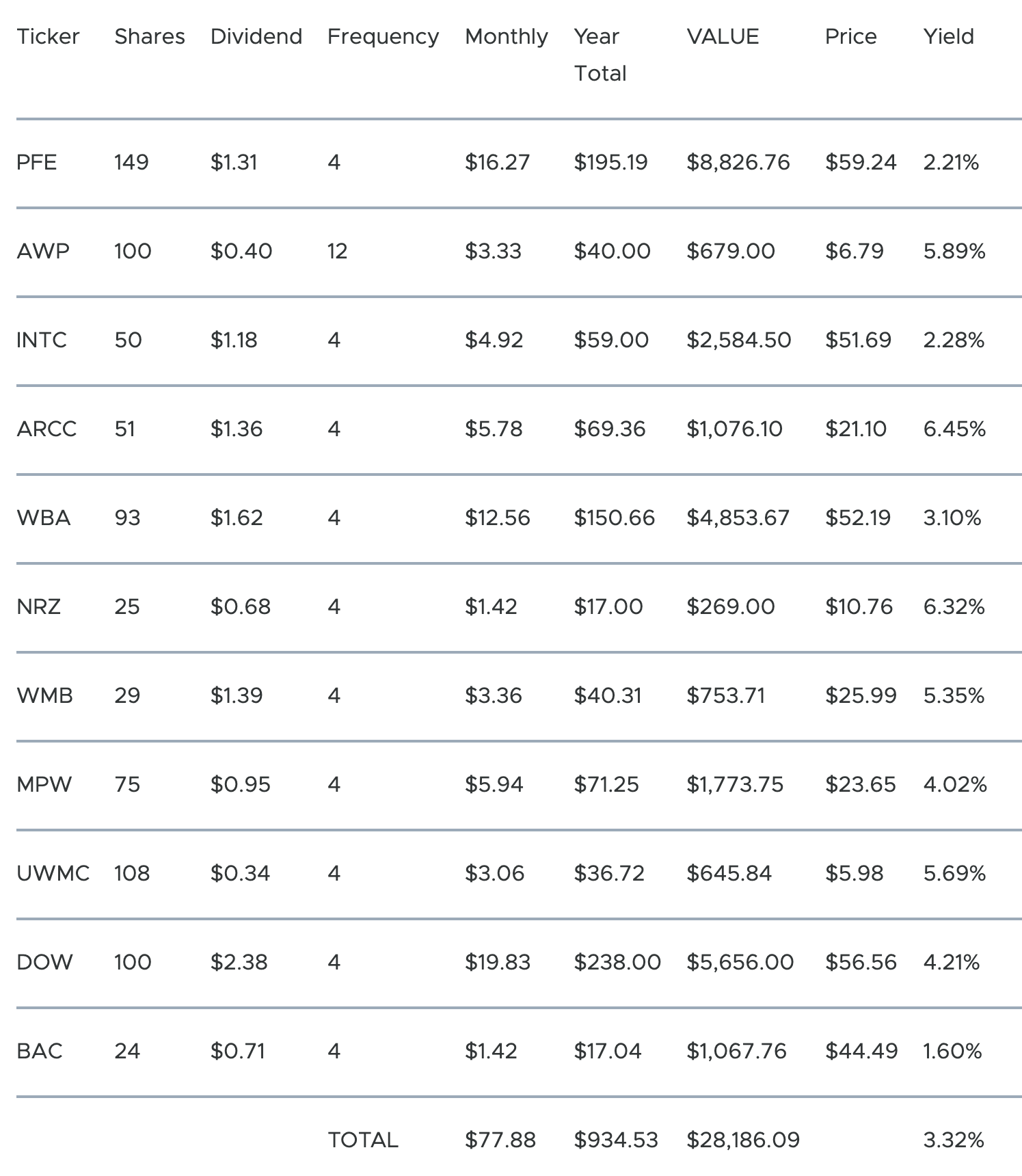 With a stock portfolio now worth $28,000 I'm looking to have a stock portfolio value of at least $55,000 at the end of 2022.
With a monthly projected dividend income at $77.88 today I'm looking to have a projected monthly dividend income at $140 at the end of the next year.