Get ready to upgrade your existing or to purchase a brand new (or if you are on tight budget - used) Flat Screen TV.
I have listed 5 best rated Flat Screen TV's sized 50 inches and more on Amazon, based on actual user reviews.
Please note those TV's are available for sale on Amazon, by clicking on links on this page and by making a purchase on Amazon site, I will earn an affiliate income from that.
Toshiba 50L1400U 50-Inch 1080p 60Hz LED TV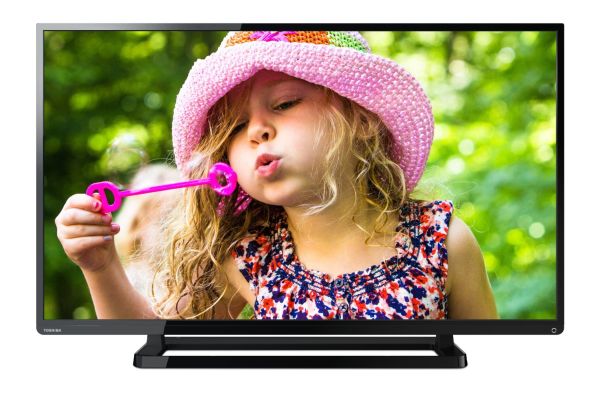 Enjoy vibrant colors and crisp details when you're watching movies, TV shows, or sports with the 50L1400U 50-Inch LED HDTV from Toshiba. Well suited for a living room or bedroom, this slim TV features a 50-inch, 1080p HD LED screen for sharp contrast and lifelike images. Its curved corners, sleek stand, and high-gloss black finish can add a modern touch to any home.
Refresh Rate: 60Hz (Native)

Backlight: LED (Edge-lit)

Smart Functionality: No

Dimensions (W x H x D): TV without stand: 44.2'' x 26.1" x 2.9", TV with stand: 44.2'' x 27.6'' x 8.5''

Inputs: 2 HDMI, 1 USB Video, 1 Composite, 1 Component

Accessories Included: Standard remote
Samsung UN50F5000 50-Inch 1080p 60Hz Slim LED HDTV (2013 Model)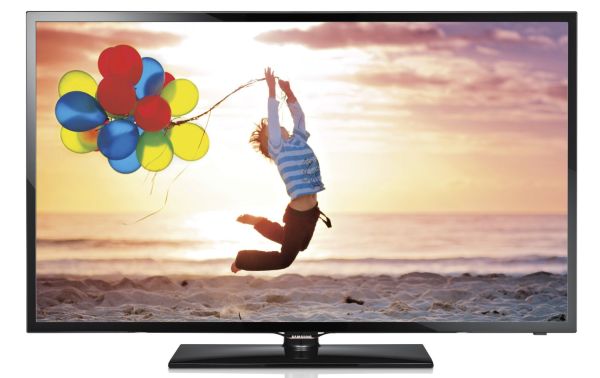 The new Series 5 will take your breath away. Every image can be seen in amazing clarity with deep blacks and pure whites. The realistic details of every image will remain intact even for those images that move quickly across the TV screen. The slim profile design provides an immersive viewing experience.
1080p HDTV : Better picture quality

60Hz Refresh Rate: Good for general viewing

TV without stand (Width x Height x Depth): 44.7 X 26.3 X 2 Inches, TV with stand (Width x Height x Depth): 44.7 X 28.7 X 9.3 Inches
Samsung UN50EH6000 50-Inch 1080p 120Hz LED HDTV (2013 Model)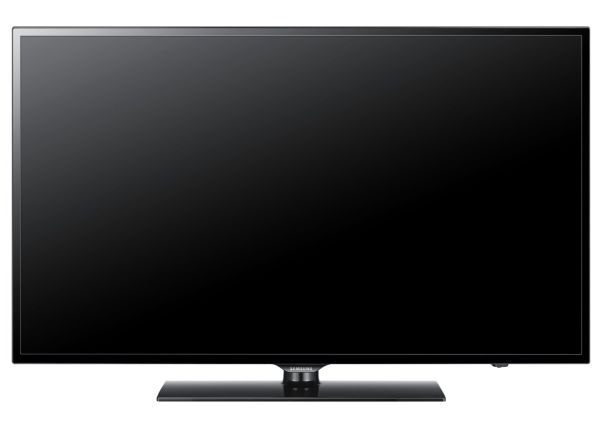 This LED HDTV allows you to immerse yourself in a 1080p full high-definition viewing experience. ConnectShare Movie lets you watch videos, play music, or view photos from a USB drive. Use the 2 HDMI ports to easily connect multiple AV devices at the same time. The impressive picture quality and excellent sound technology will transform how you watch TV.
Full HD 1080p

Clear Motion Rate 240

Connect Share Movie

Wide Color Enhancer Plus

TV with stand (Width x Height x Depth): 44.8-Inch x 28.5-Inch x 9-Inch, TV without stand (Width x Height x Depth): 44.8-Inch x 26.5-Inch x 3.7-Inch
LG Electronics 55LA7400 55-Inch Cinema Screen Cinema 3D 1080p 240Hz LED-LCD HDTV with Smart TV and Four Pairs of 3D Glasses (2013 Model)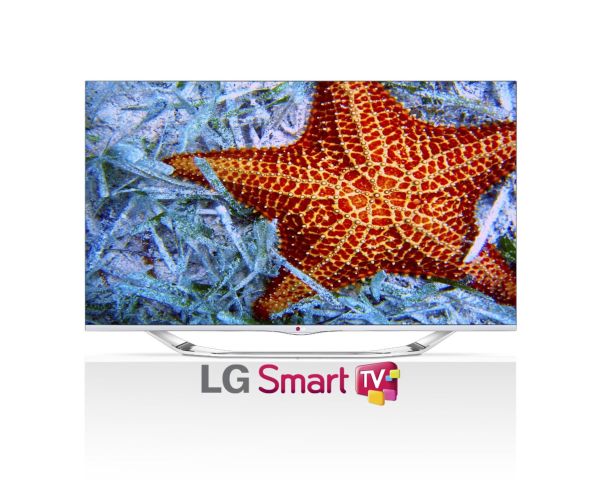 LG's LA7400 is a true entertainer. With LG Smart TV and the Magic Remote with Voice, it's easy and fun to access the best of the Internet direct to your TV. From movies, videos, apps and games, this TV has it all. Want to share your media on the big screen? There are multiple ways to share content to your TV, to make it easy for you to share how you want to. And, with LED Plus and Full HD 1080p you are sure to be dazzled by the picture quality.
Access premium content providers like Hulu Plus, Netflix and YouTube direct from your TV with the fun and easy to use Magic Remote.

LG's Cinema 3D technology uses lightweight, battery free glasses to deliver an immersive 3D experience for movies, TV shows and gaming, all with amazing picture quality.

See sports, video games and high-speed action with virtually no motion blur and in crystal clarity with LG's TruMotion 240Hz technology. Now your TV can keep up with the fastest moving scenes.

TV without stand (Width x Height x Depth): 48.5 x 28.6 x 1.4, Inches, TV with stand (Width x Height x Depth): 48.5 x 31.3 x 12.4 Inches
Samsung UN55F7100 55-Inch 1080p 240Hz 3D Ultra Slim Smart LED HDTV (2013 Model)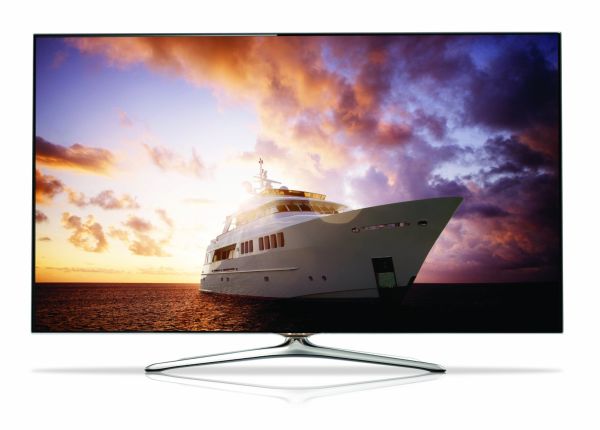 Controlling your TV is easier than ever with the Ultra-Slim Samsung Smart TV F7100. You can talk to your TV in more natural ways such as asking, "What action movies are on", or you can perform all the basic commands such as "record", "last channel" and "turn on". Browse the new intuitive Smart Hub, a central, easy-to-navigate hub of all your favorite content. Discover how the new F7100 can evolve your TV experience.
1080p HDTV with Micro Dimming: Best picture quality

240Hz Refresh Rate: Best for general viewing, video games, action movies, and sports

Smart TV with Voice Control: Interact with streaming content and the web

Thin LED Design: TV without stand (Width x Height x Depth): 48.3 X 27.9 X 1.2 Inches, TV with stand (Width x Height x Depth): 48.3 X 30.9 X 12.1 Inches