Welcome to my first laptop review - today I will write about one of the Amazon's best selling laptops for couple of last months - ASUS X551MAV-EB01-B Notebook PC.  
Update: See Top 21 Best Selling Asus Laptops in 2016
I first noticed this laptop back on August, 2014 doing  Top 10 Best-selling laptop list.
Back then in August it has risen to third place among Amazon Best-Sellers, but in coming next months it has risen to first place and it looks like it's not giving away it's place  to other rival any time soon. 
I believe the reason this laptop is sold so good is made thank's to: First - Thank's to it's price; Second - Thank's to it's great performance.
Price comes as low as $249.00 while it's performance is made thank's to Dual Core processor, pretty solid number of RAM (4GB) and plenty of storage place (500MB).
Of course this laptop comes from a budget friendly range, but hey why should you spend some $1,000 more if you can get a simple, fast and great designed laptop for performing your everyday computing tasks?
Continue reading bellow for additional information, and please note those items are available for sale on Amazon, by clicking on links on this page and by making a purchase on Amazon site, I will earn an affiliate income from that.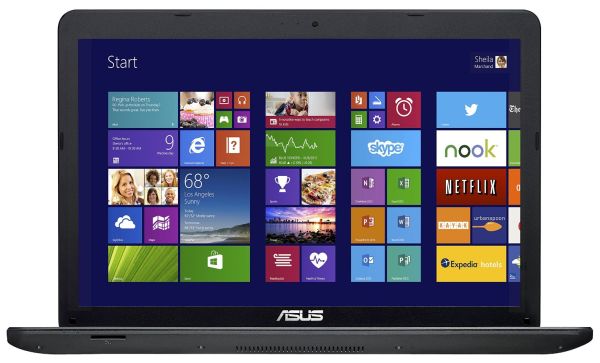 ASUS 15.6-Inch Intel Dual Core Celeron 2.16 Ghz Laptop, 4GB RAM and 500GB Hard Drive
Specs:
Latest Generation Intel Dual Core Celeron 2.16 GHz Processor (turbo to 2.41 GHz).
500 GB Hard Drive. 4 GB RAM. Wireless 802.11N.
15.6" High Definition Display. Webcam. Multitouch trackpad.
1x USB 3.0, 1x USB 2.0, HDMI, VGA, ethernet port, SD card reader (SDXC).
From the manafucturer
This laptop features a full-size 15.6-Inch High Definition display and the latest Intel dual-core processor, the perfect everyday notebook tackles any task you throw at it—whether you're studying or just having fun. Crystal-clear sound and picture thanks to ASUS SonicMaster and Splendid Technology.
By purchasing this laptop on Amazon you can get one year accidental damage protection which covers accidental drops, spills, power surges and fire damage for the first year. Registration required.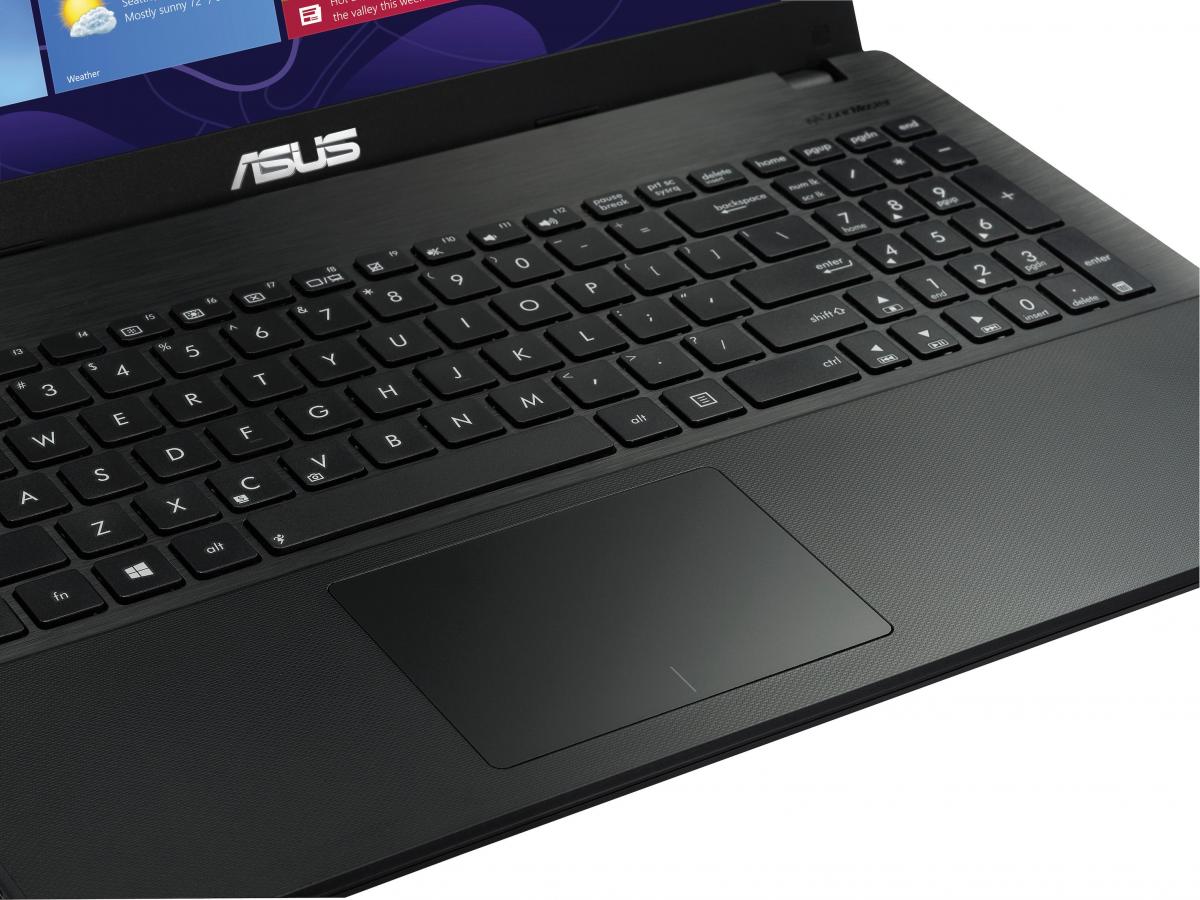 An elegantly textured finish for a comfortable grip while preventing scratches and fingerprints. The matte screen frame and hidden hinge design complete the clean, seamless look and accent the display.
ASUS developed Splendid Technology to provide four preset modes—Normal, Theater, Vivid, and Manual—to optimize your viewing experience. The ASUS laptop analyzes the image and fine-tunes it to your setting. Now you can study without fatigue to your eyes, scroll through photo albums with richer and more vibrant colors, and watch videos with crystal-clear sharpness and true-to-life visuals.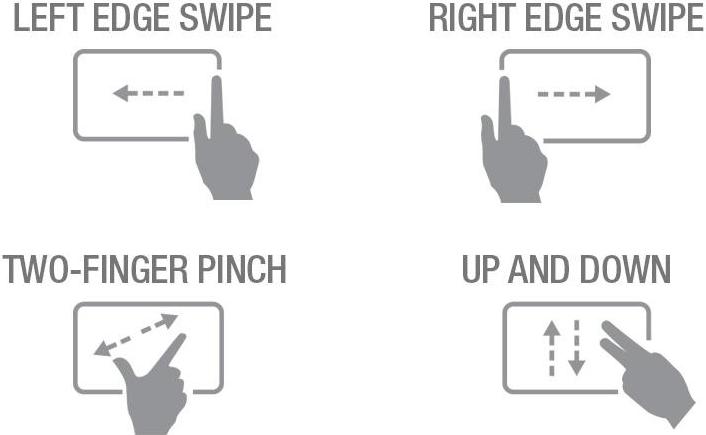 Features Smart Gesture technology for easy and smooth trackpad navigation. Pinch-zoom in on pictures, scroll up and down, and swipe quickly between pages without ever needing a mouse.
It's all intuitive, just like navigating your smartphone or tablet. ASUS has matched the trackpad with a chiclet keyboard that's been integrated into the body for a seamless, ergonomic design. And with IceCool technology, the palm rest—whose unique internal layout keeps heat-producing parts away from your hands—never rises above body temperature. You'll be able to work and play for hours.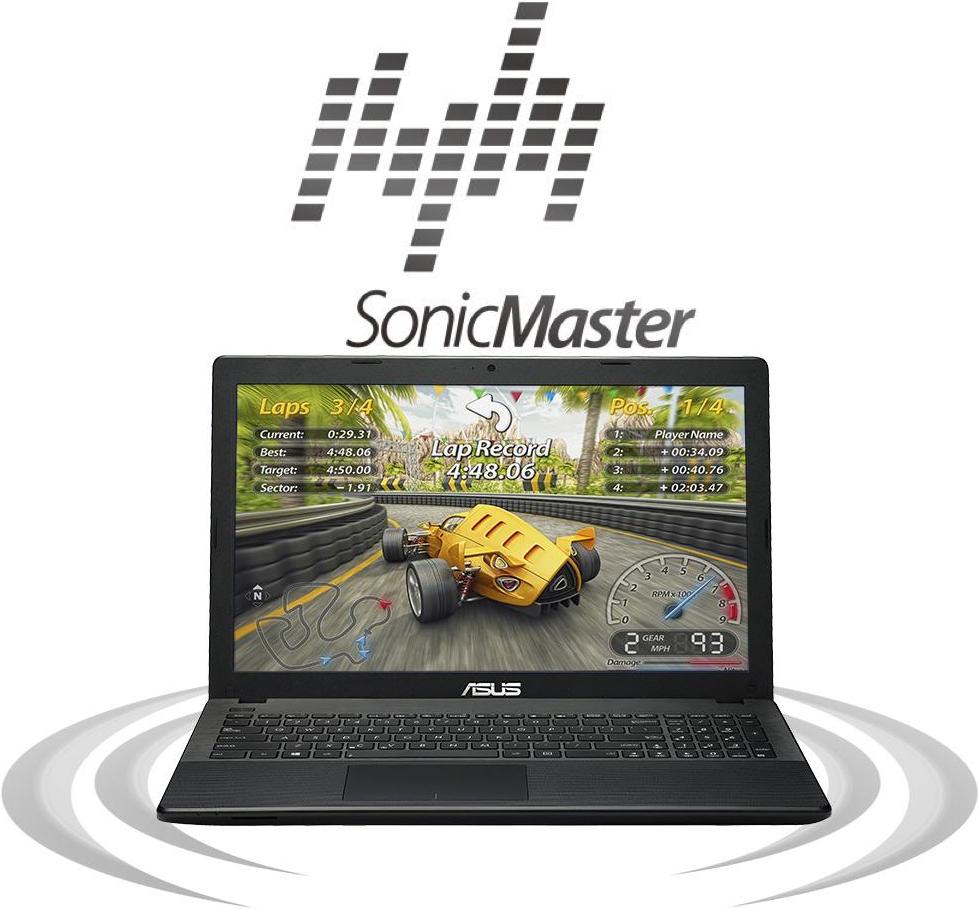 ASUS's team of sound engineers crafted SonicMaster technology to produce highest-quality audio output from built-in speakers. The sound chambers are larger—while maintaining the notebook's thinness—allowing sound waves to fully expand outward. This results in reduced distortion with a deeper, richer bass.
With AudioWizard technology, the sound is optimized with five different preset modes that fit your specific needs—whether you're watching your favorite movie, streaming the latest album, or playing a video game.