Welcome to my third laptop reviews post series, today I will write about recently released model of ASUS Zenbook UX305FA-ASM1. This laptop was first released on February 16, 2015 and in this short time it has already found it's way to customer hearts.
Update: See Top 21 Best Selling Asus Laptops in 2016
I can describe this ASUS Zenbook using following words: Fast, lightweight and reliable
Please note this review contains affiliate links to Amazon.com, by clicking on links on this page and by making a purchase on Amazon site, I will earn an affiliate income from that. Price for this laptop is retrieved by using Amazon Product Advertsing APi and is updated daily.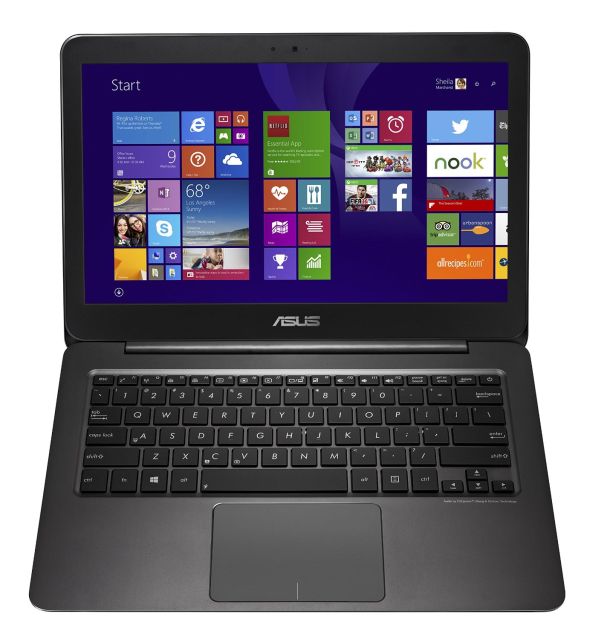 Product specifications:
 13.3-Inch FHD (1920x1080) anti-glare matte display with an ultra-wide 170-degree viewing angle.
Latest Intel Core M-5Y10 (turbo up to 2GHz) processor. Fan-less design that is quiet, clean, and energy-efficient.
8GB RAM, 256GB Solid State Drive. 10-Hours Battery Life.
Dual-band 802.11AGN Wi-Fi, Bluetooth 4.0, USB 3.0 x 3 ports, and HDMI port.
All-aluminum ultra-slim Zenbook design weights only 2.6-lbs and is only 0.5-inch thin.
Pros:
This Zenbook model comes with a 13.3 Inch screen - what's will be suitable for those enjoying mobility
8GB of RAM will make sure your work will be done quickly.
10 Hour battery for extended usage
Slim and lightweight
Cons:
No CD/DVD Reader
Pretty small 256 GB Hard drive storage
From the manafuturer: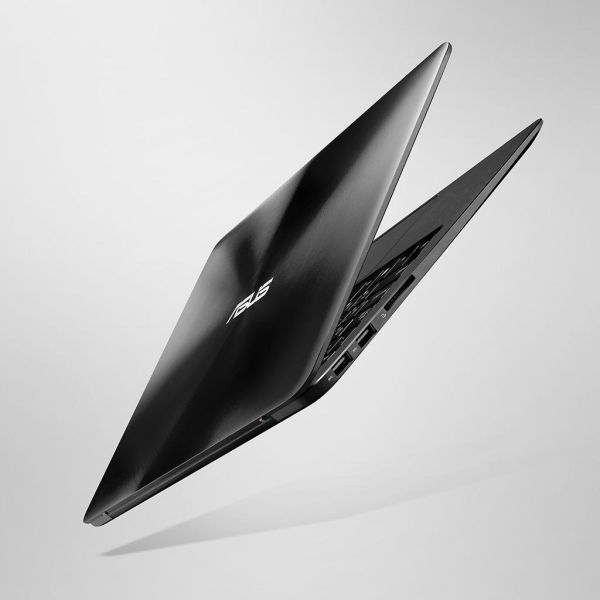 ASUS ZenBook is lighter, slimmer and faster than other notebooks in its class to give you the unmatched power and all-day portability you need to conquer your day. And when other glossy notebooks show more glare than what's actually on the screen, ASUS ZenBook always shines through even the sunniest days thanks to the 13-inch matte anti-glare wide-angle IPS display. Featuring the new Intel Core M processor, do more with faster speeds and enhanced efficiency that automatically adjusts performance to what you're doing. Add to that the incredible responsiveness of the Solid State Drive (SSD), everything from startup to loading demanding programs happens in a flash. And like the silent power of an electric sports car, the fanless processor and SSD give you all the power you want--without any of the noise.
ZenBook UX305 is unlike any Ultrabook out there that makes a statement of individuality with sophistication. It's laser-edged, concentric circle pattern is inspired by a circular clock for a timeless design, and the aluminum unibody adds form to functionality as it travels with you weightlessly throughout the day. Complemented with world class innovation inside as well as out, there's power beckoning behind every pixel of the display and every press of the key
See the Difference Anywhere--and Wherever you Go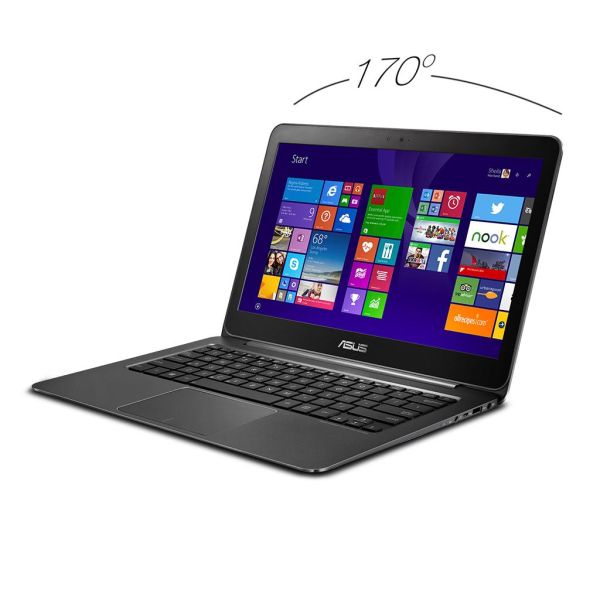 ZenBook UX305 gives you the freedom to not only use it all day without charging but to use it wherever you want to go. The 13.3-inch IPS anti-glare display looks amazing and prevents distracting glare whether you're working in a brightly lit room or streaming videos sitting at a cafe table in the sun. And with a wide viewing angle of 170-degrees, share the screen with others when watching an HD movie or showing your presentation files.
Ultra Thin, Ultra Light and Completely Silent
Under half an inch thin and just over 2.5lbs in weight, ZenBook UX305 beats out the competition as the thinnest and lightest ultrabook in its class. Now its easier than ever to slip in and out of cases and bags for compact carrying convenience. Adding even more function to form, the fanless processor and SSD use rare chromium copper alloy coils for advanced cooling. So you get enhanced durability with silent operation, no matter the system load.
Sound Worthy of A Grammy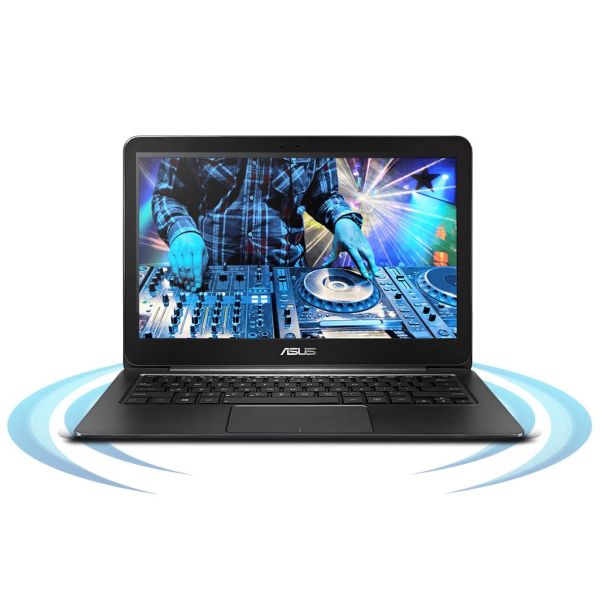 Hear the Magic of Award-Winning Audio
Combining the skill and expertise of the ASUS Golden Ear team andBang & Olufsen ICEpower, ZenBook is the result of a sound experience like no other. It makes for amazing acoustics in all your music, media and games. Oval voice coils, large speaker magnets and even the resonating aluminum design of ZenBook UX305 are all separate parts of the complete sound system whole.
Effortless Sound Control
With ASUS AudioWizard, you have several pre-set sound profiles to choose from that optimizes sound for any occasion. For the audiophile inside all of us, there are more advanced controls available to specifically customize each parameter, sound level and detail so you can create a personal profile all your own.
[amazon B00SGS7ZH4 full]