My portfolio dropped by some 10% today - as I'm heavily invested in Dutch ING bank stock and Barrick Gold, I find it a bit scary, not to say more.
It seems I'm going to get assigned ING 9.34 PUT tomorrow and might get assigned GOLD: NYSE 17 put next week. Additionally holding a few call options, but with a price under the water, it will be hard to find decent options premiums.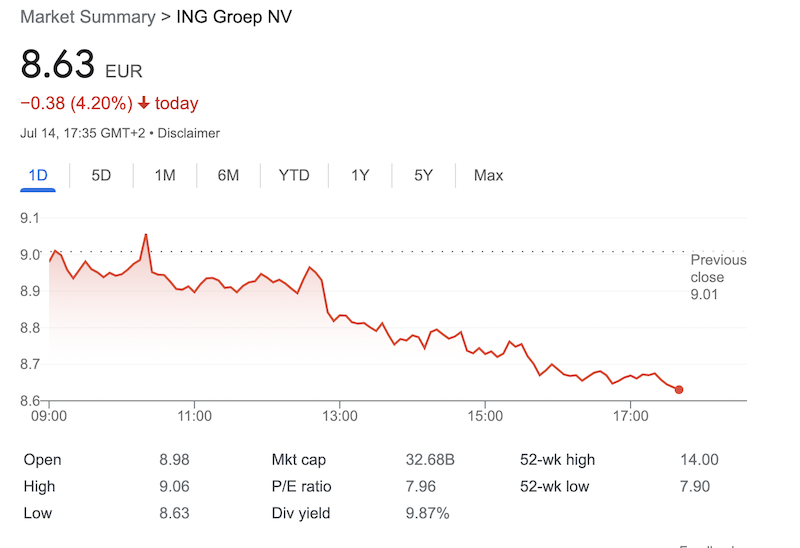 Inflation and bank stock earnings are to blame. With inflation running higher than expected at 9.1% in June, we are waiting for a cool down since April, but seems not going to happen anytime soon.
There is a slim chance some comeback might happen tomorrow but should be short living, and if coming should be used to adjust stock portfolio or options. 
Trade safe!