I know, i know all these predictions sound crazy and sometimes insane, and most of the time they are done out of the blue, without a ground, but today when I looked at my bleeding bitcoins futures account I noticed something that I wanted to share with you.
But before that a quick background
For the past couple of months, not to say years, I've noticed bitcoin is following the stock market - on a green day at the stock market bitcoin is up, on red days it's down. Kind of easy. but what works today doesn't mean will work tomorrow. 
Diaries from Tbilisi - Bitcoin's Correlation to S&P 500, Teacher's Parent meeting at QSI
Anyhow,  there are ups and down, downs and ups. yesterday (May 5th, 2022) after the stock market tumbled, bitcoin too fell under $36,000 and my long positions on Deribit gut hurt.
This is not trading advice. Investments in stocks, funds, bonds, or cryptos are risk investments and you could lose some or all of your money. Do your due diligence before investing in any kind of asset.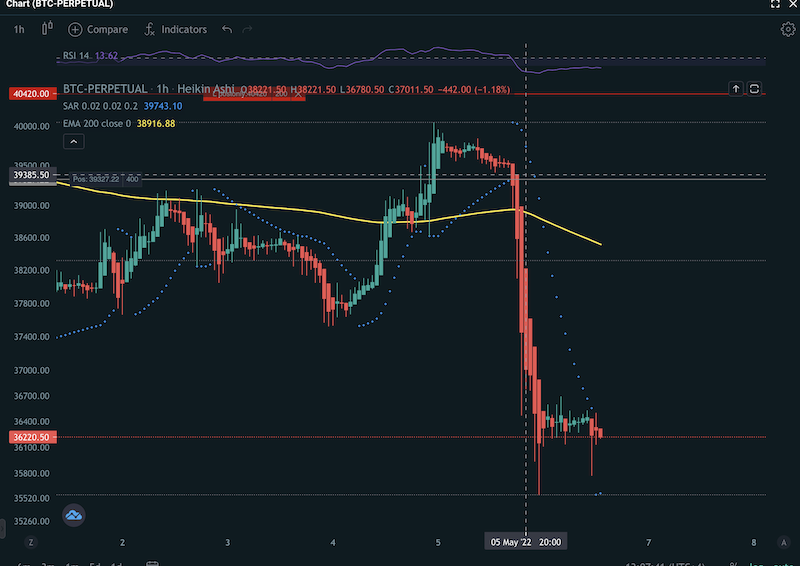 Anyhow I decided not to take a loss but instead deposited additional funds to avoid liquidity. For the truth's sake, I'm trading a small amount, but still.
What does it mean? In the short term - bitcoin will follow the stock market. The stock market is literally bleeding last few months and accelerating now, which makes me think we are close to the bottom (or not)
Bitcoin is sitting at $36,000 which is kind of low for the bitcoin, and when looking at a longer time frame chart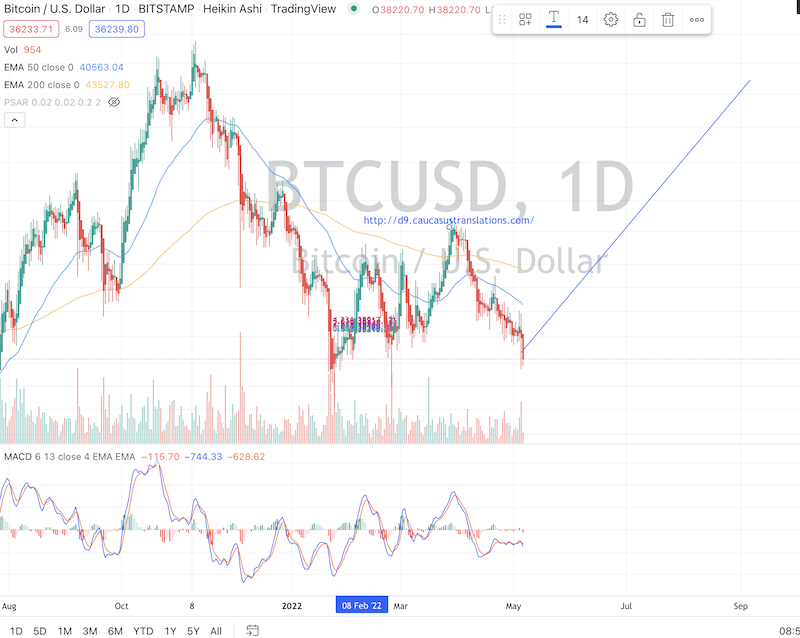 When looking on those chart we can cleary see that the bitcoin price is forming the so called double bottom or letter W and if bouncing back now we could see Bitcoin price at $65,000 in just a few months (Around July/August).
Before any possible bounce back there might be still some pain during the road, but I'm quite bullish now (despite my positions are bleeding)
As always, just a guess, nothing is granted. Due your own due diligence. 
P.S. Looking for a safe haven for your crypto? Consider Batumi Real estate crypto token