Tonight Bitcoin has slipped just under the $30,000 which is a major support line and was last tested back in July 2021
My Bitcoin futures trading account is literally bleeding, and I keep adding more funds to avoid forced liquidation.
if there is a thing I've learned while trading - leverage, leverage, leverage. 
As long as you are not trading futures with leverage I wouldn't be worried too much - but would buy a few satoshis to beef up long-term bitcoin holdings.
On the other hand, if you were smart enough and entered short positions before the big dip - high five as I'm very proud of you. There are always ways to make money with Bitcoin.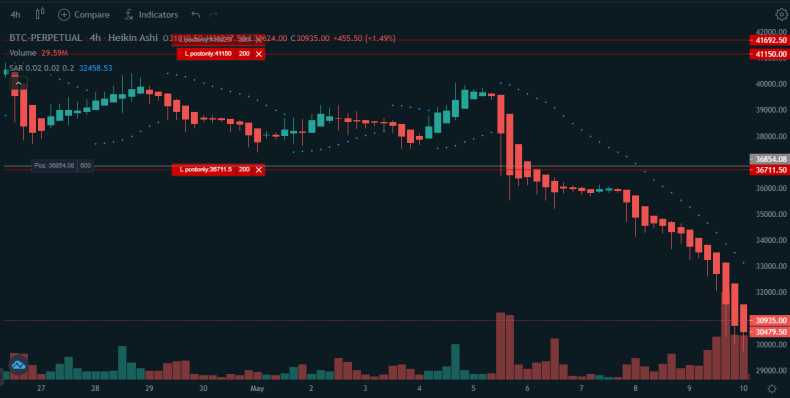 Now when looking on the above daily chart with Parabolic SAR we can clearly see that Technical indicators would have helped us before the dip
My plan is going all in Bitcoin now, but that doesn't mean buying it all now. My plan is to close the stock broerage account, take the money out and slow;y redeploy it into bitcoin futures trading.
I'm just tired of stocks, and for some next 6 month want to focus on one trading instrument only - bitcoin seems as a good fit.