This post is a round up post of my short trip to Borjomi in last weekend.
For prelude -
Why some should visit Borjomi?
In Borjomi temperature is slightly cooler than in Tbilisi - that's the main reason for leaving Tbilisi.
Borjomi is a popular resort town in Georgia. The most popular recreation season here is summer. Local tourists from Georgia and international tourists from Russia, Poland and Israel makes the largest amount of tourists here.
How to get there?
Distance from Tbilisi to Borjomi - some 155km. Depending on your travel options - car, taxi, minibus or train, you should consider some 2 - 2 and a half hours.
We took a minibus from Tbilisi Railway station
Click on the image to read article
What to see in Borjomi
Honestly speaking when heading to Borjomi, I'm never thinking what should I visit there - well maybe one and main attraction there is a Borjomi National Park.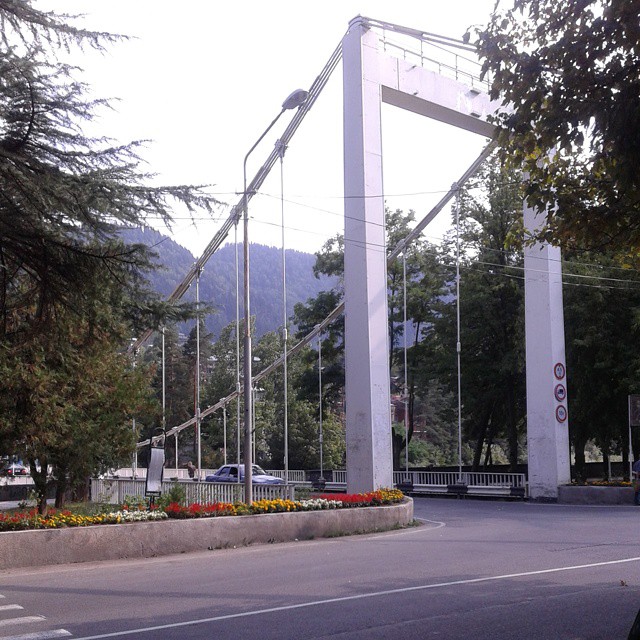 Borjomi Bridge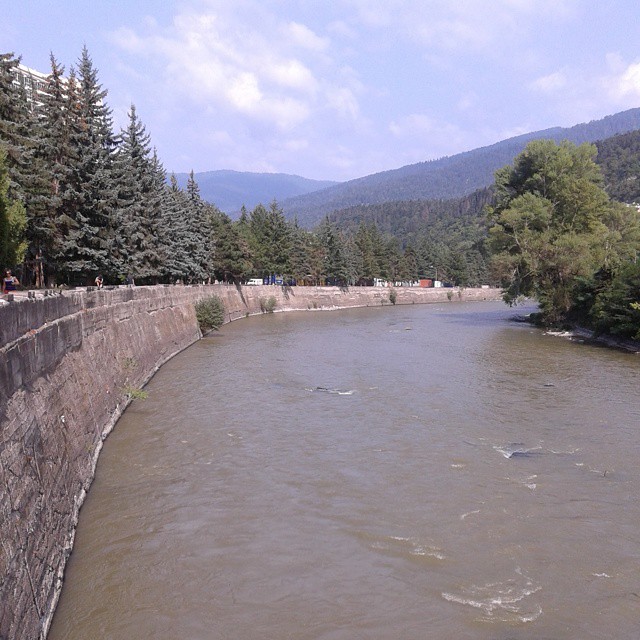 River in Borjomi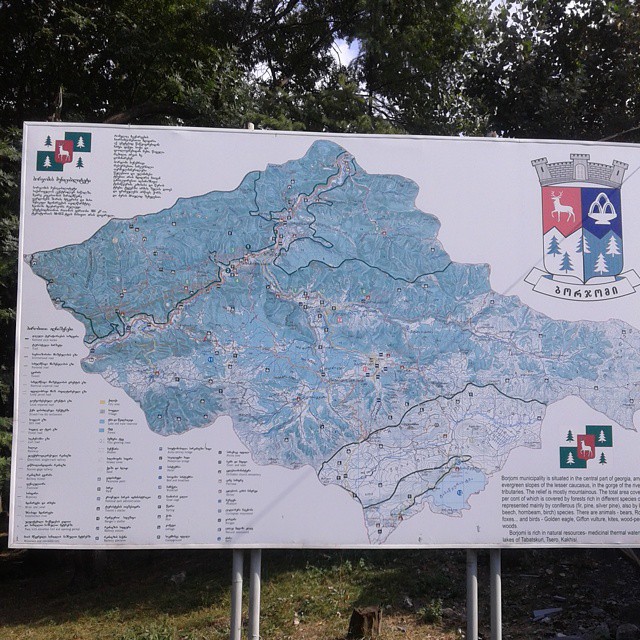 Sign of Borjomi National Park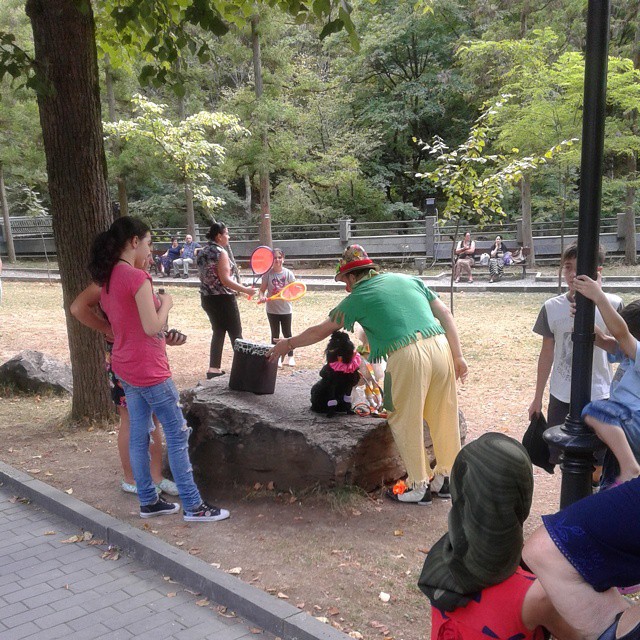 Clown
Probably the most popular attraction here is the mineral water taking place - rumour has, it's healthy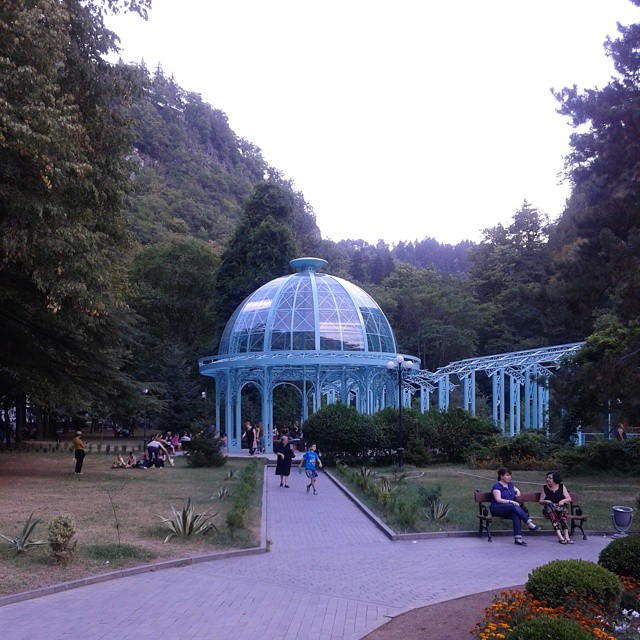 Mineral water taking place in Borjomi
For me it was interesting to compare, how city has changed since last Autumn, when I wrote following words:
the renovation works goes all through active recreation zone - mostly closer to Borjomi National park, but, there is one but - the same city looked like in 2011, when I first visited it
Read an artice on that  - Autumn in Borjomi
And the fact is - renovation works continues in summer 2014 as well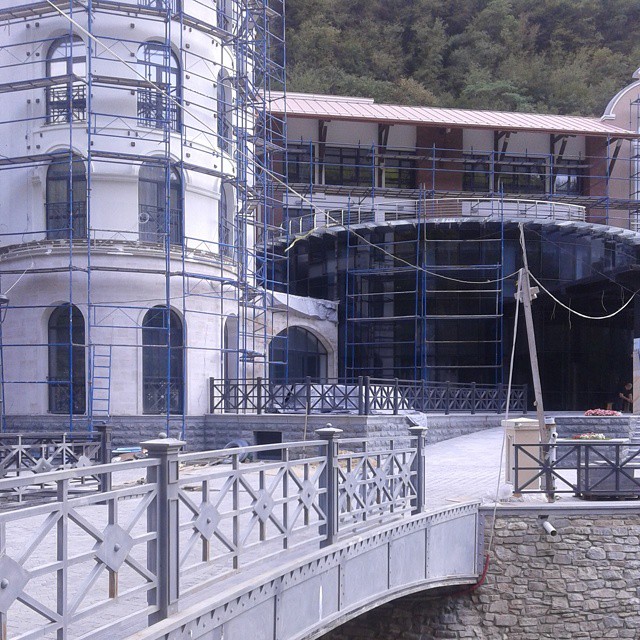 Borjomi renovation works
thus, this time roads and streets looks fine.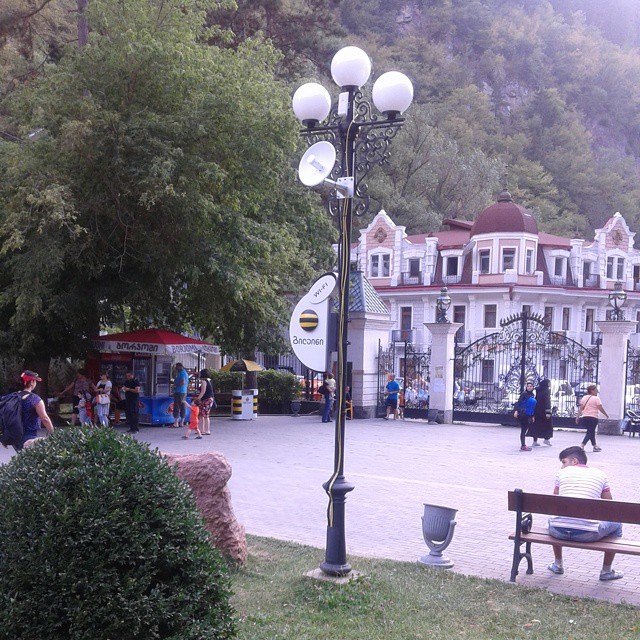 On Borjomi National Park I found a free WIFI, provided by Beeline. 
It was enough to login to Procredit mobile internet bank and top my phone credit (Procredit Bank has really cool and easy to use mobile internet bank) to continue to use Magti 3G internet in my phone.
We headed to restaurant located in the park, got some really great pork barbecue, but really bad chicken barbecue, topped with French fries, Coca-Cola, Turkish Coffee and... tkemali sauce in this lovely cup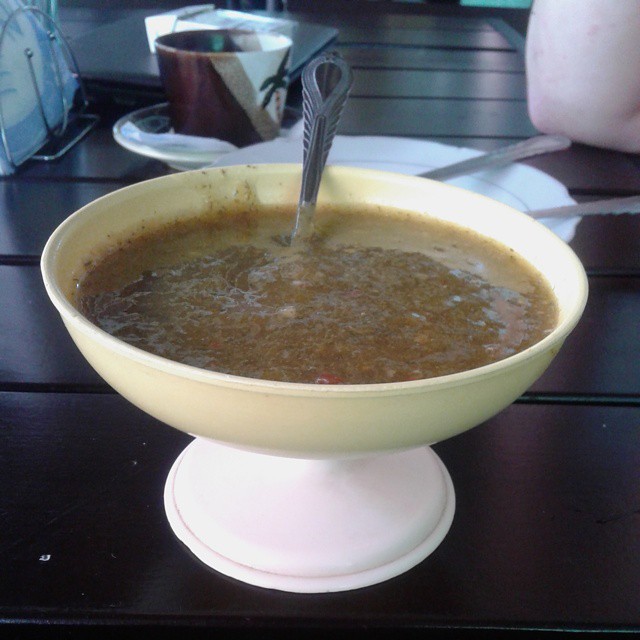 tkemali sauce
How to Find a hotel in Borjomi
Now it was a time to find a nice hotel in Borjomi, after negative experience with cheap accommodations here, we decided to find something valuable, and with help of taxi driver we found an excellent guest house Villa Likani.
Here you can read my review of Villa Likani
Click on the image to read my review
or you might find useful list of best value hotels in Borjomi
Click on the image to read more
On the next morning after fine Georgian style breakfast at Villa Likani, we decided to go home to Tbilisi.
Since our hotel was located out of city centre, we decided to hitch-hike to Borjomi to get a minibus there to Tbilisi.
After couple of minutes we stopped a van, and turned out it's heading to Tbilisi - we agreed to pay him the same fare we would pay for minibus. The driver - Merab was a cool guy, from Svaneti, during our drive he told us a lot of interesting things about Georgia and Georgians. we exchanged our phone numbers and agreed that we should make a trip to Svaneti together someday.
We stopped at Goodwill and took a great cappuccino here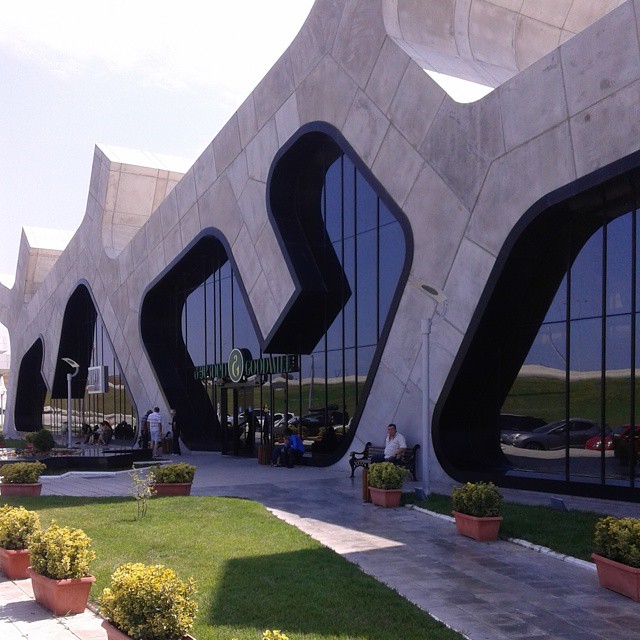 Goodwill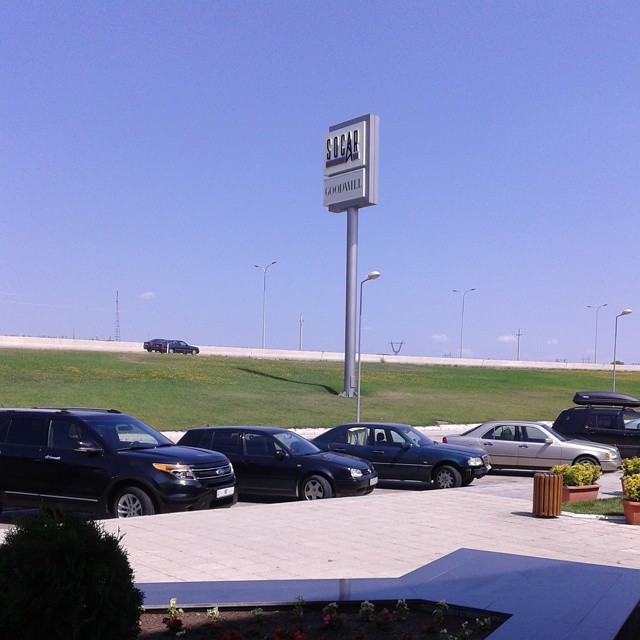 Parking lot near Goodwill
So, that was my short trip to Borjomi, hope you liked it! feel free to add a comment!