Hey, I have decided to launch another interesting challenge - buying Apple stock for the next 52 weeks.
My plan is simple, every Monday I will buy at least 2 Apple shares, so I have at least 100 shares with Apple stock by the end of the challenge.
I guess there is no need to introduce what company Apple is and why this stock has found its place in many investor portfolios. I love this stock because it is a growth stock, has some dividends, last but not least, we can sell options on it.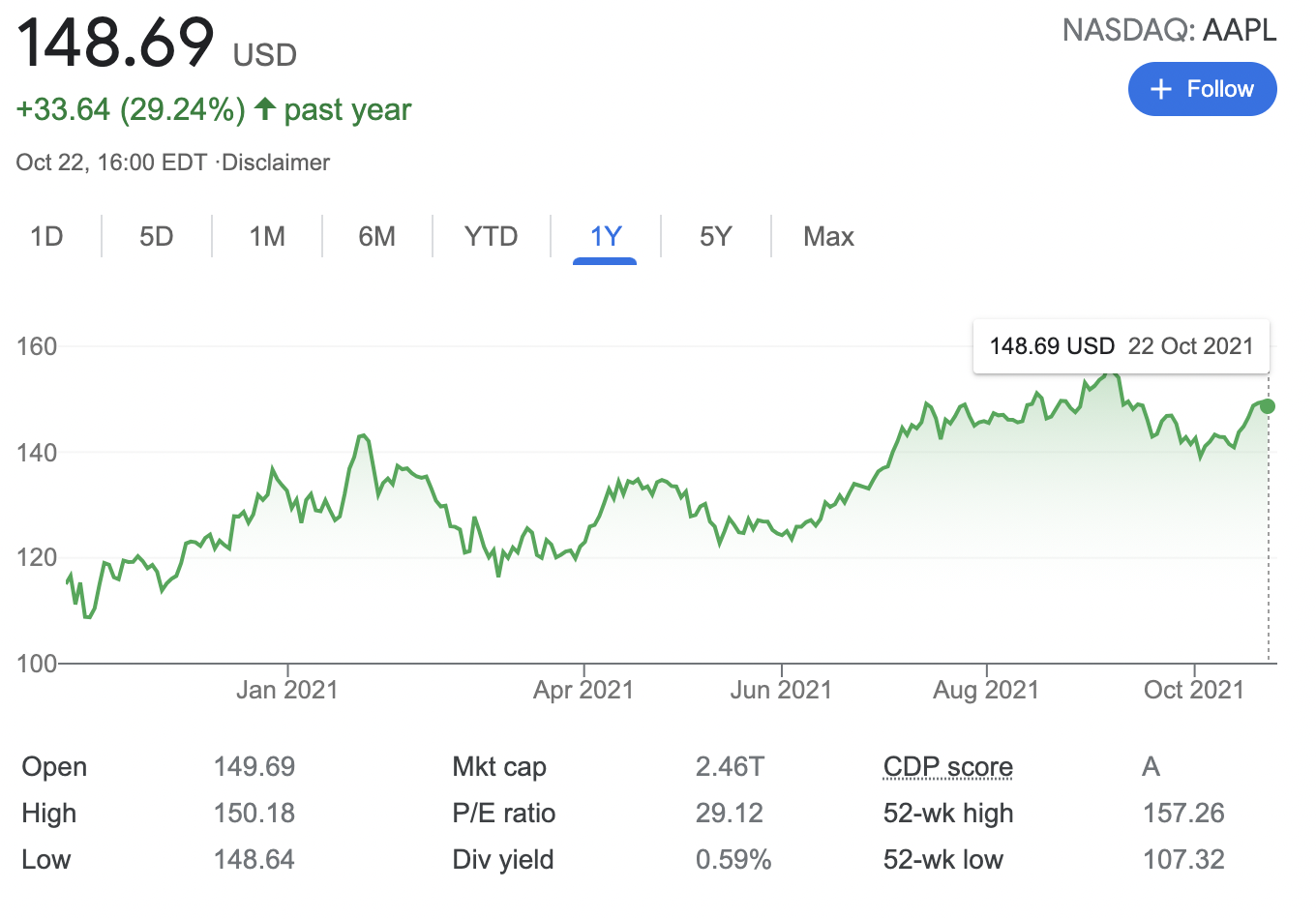 During the last 52 weeks, Apple stock has experienced some awesome growth of about 30%.
Albeit, there is no guarantee stock will act the same in the next 52 weeks, that's why I prefer investing using the so-called dollar-cost averaging method, buying once a week for the next 52 weeks should give me some nice average buying price. 
The 39 analysts offering 12-month price forecasts for Apple Inc have a median target of 170.00, with a high estimate of 198.00 and a low estimate of 90.00. The median estimate represents a +14.51% increase from the last price of 148.46.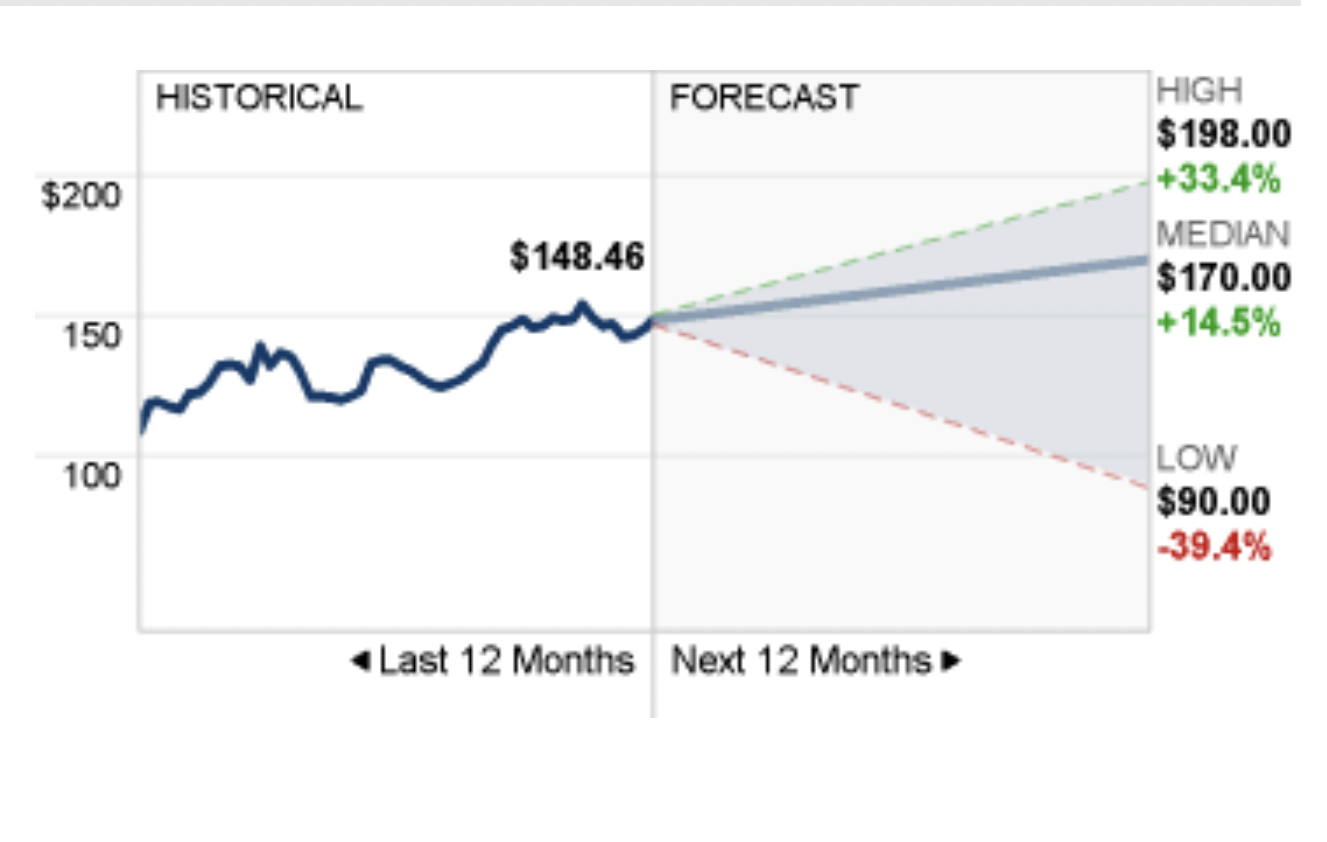 When looking on options chain, with the current strike price ($148) Apple stock has a premium of about $1.5 weekly and about $3.0 monthly
With that said, let the challenge begins. To follow up and learn more about my options trades subscribe to the newsletter.