I believe there are many articles out there about best/cheap/fast... you name it - Drupal hosting. In this article, I will provide a simple review of a very known hosting company - Bluehost - 100% compatible with Drupal. 
Disclosure: This article contains affiliate links to Bluehost.com, by clicking on links on this page and by making a purchase on Bluehost site, I will earn an affiliate income at no cost to you.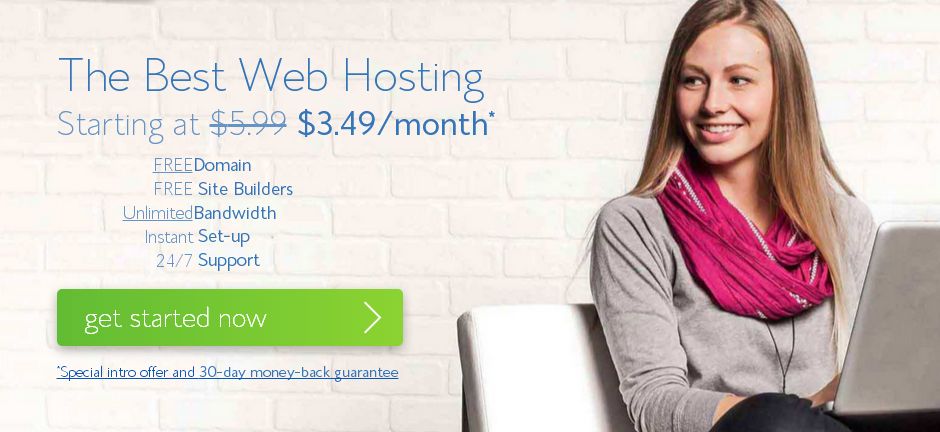 I have been working core with Drupal since 2009, prior to that I developed websites on WordPress. Then I made a major switch, because of WordPress couldn't handle what I was looking to build (Geospatial web, multiple content types, e.t.c). I was super excited (and still I am) when I started to develop on Drupal.
In case you still prefer Wordpress over Drupal - Bluhost has excellent service crafted especially for WordPress. Learn more: Optimized hosting for WordPress
I have heard many saying Drupal is complex, Drupal is hard.. Well probably, but as I like to say - it just involves a new learning curve. And speaking of me, once I made that switch I haven't looked  back. In fact Drupal is used to power some of the top websites in the world.
Frankly speaking - when talking about Drupal and hosting, first what arises in my mind is a VPS (Virtual Private Server), Nginx and PHP+FPM. In most cases it means a much better performance for Drupal. But if you are just starting to develop on Drupal, or you have already developed a simple Drupal website - a shared hosting is a great and cheap starting point. Learn more about Bluehost VPS: Bluehost VS Linode - Which VPS Hosting To Choose 
Bluehost offers a very affordable hosting starting just $3.95/mo
Bluehost offers 3 simple and straightforward plans for shared hosting: starter, plus, business pro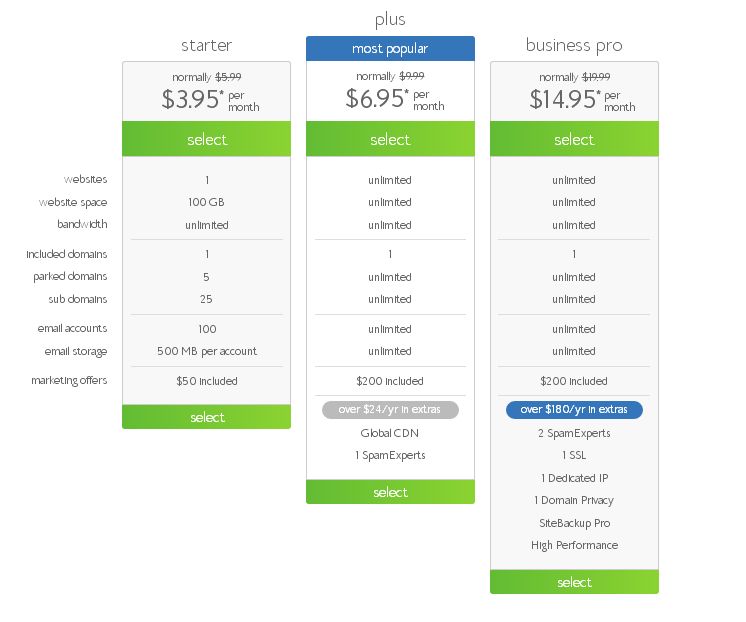 Bluehost shared hosting
These plans starts as low as $3.95/mo and goes up to $14.95/mo. Best of that, each plan offers 1 (one) free included domain name. Depending on your needs you can get a global CDN (Content Distribution Network) to speed up load times for your Drupal site, a dedicated IP address and even a SSL certificate.
Now what's under Bluehost's shared hosting hood: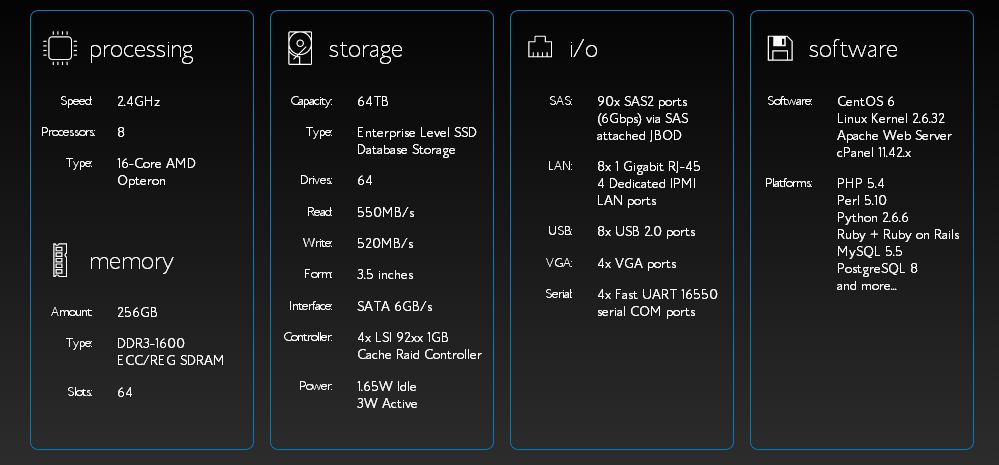 Bluehost shared hosting: under the hood
Here is what you will get if you will go with Bluehost's shared hosting:
Apache Web Server
PHP 5.4
MySQL 5.5.
This mean that you can run a Drupal 6, Drupal 7 and even Drupal 8 on Bluehost shared hosting. I'm not found of using Apache Web server - instead I prefer Nginx + PHP+FPM for running Drupal sites, but for a starter site, you will be just fine with Apache.  As your Drupal site will grow you can easily transfer your site from shared hosting to VPS either by your own, either by help of Bluehost support team (or you can ask me for help). Taking into account entry price for Bluhost shared hosting (as low as $3.95/mo) and Money-Back Guarantee - I believe - Bluehost shared hosting for Drupal sites is among best available on the market.
A very neat feature for Drupal begginers on Bluehost -  1 click Drupal install from control panel. 
Why Bluehost is the best home for your Drupal site!
Here are few reasons why Bluehost shared hosting is among top Drupal hosting:
Anytime Money-Back Guarantee
Unlimited Space and Bandwidth
Unlimited Email Accounts
Free Domain Name
$100 Google Advertising Offer
To learn more about Bluehost, please visit www.bluehost.com, and get the best Drupal hosting at the cheap price $3.95 per month