This was already 3d or maybe 4th time I visited an event organized by International Women Association Georgia - Winter Charity Fair.
Remembering last years expierence we arrived early in the morning at Sheraton Metekhi Hotel, to buy some goods (from US) and play a Bootle Bank (at UK stand), it turned out at time we arrived stands were just getting prepared.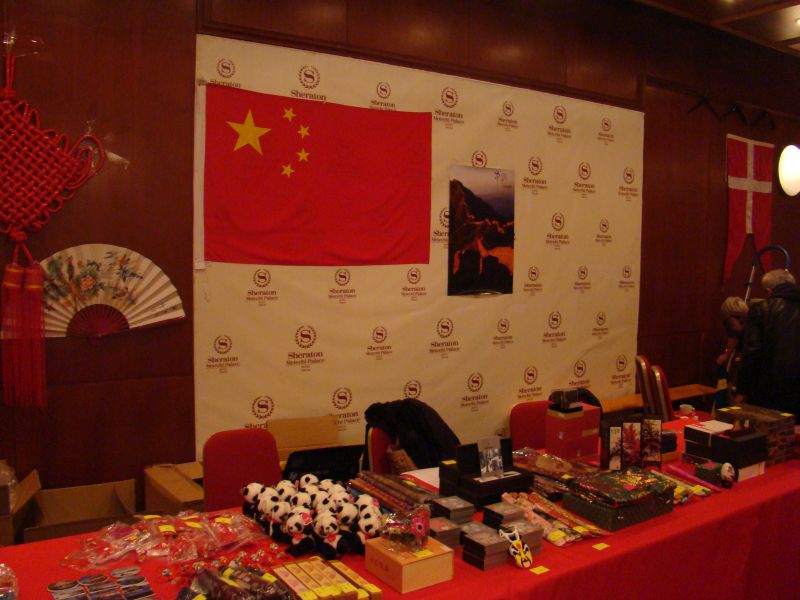 China's stand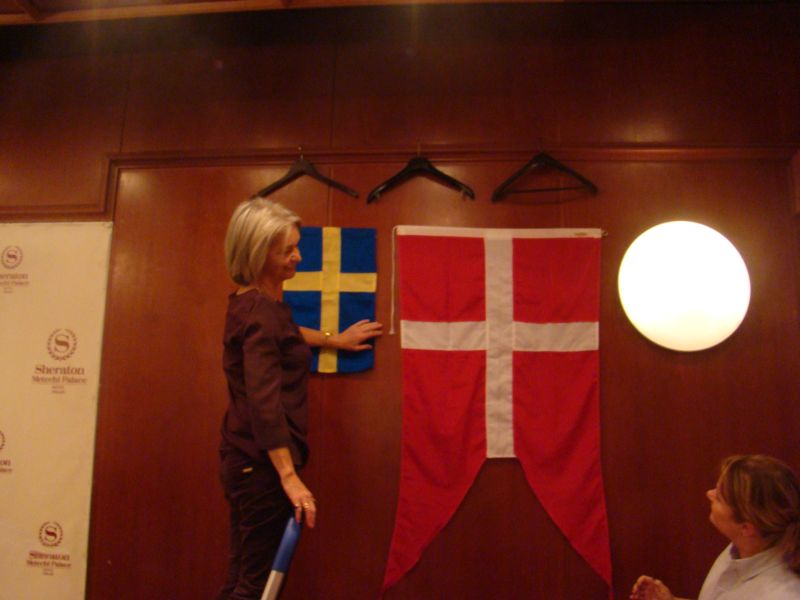 Danes or Swedes are preparing their stand (perhaps it was joint Scandinavian event)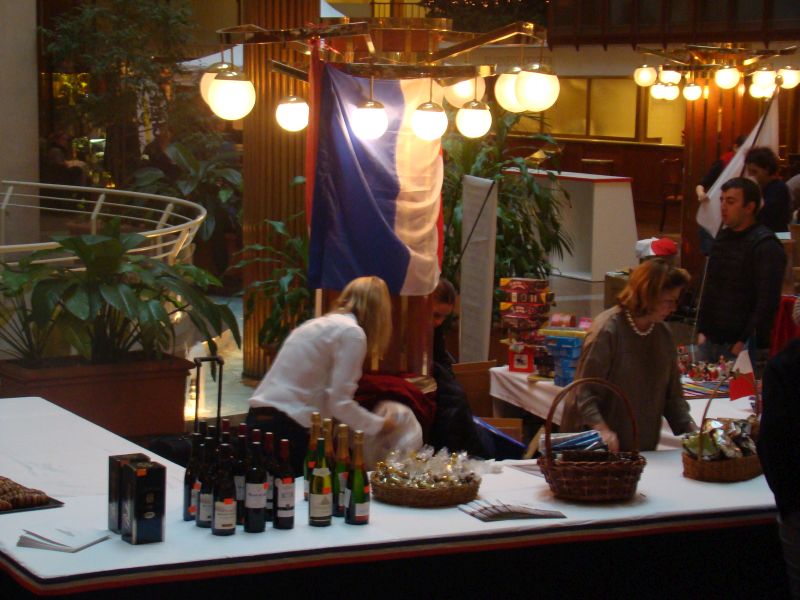 France's stand is getting prepared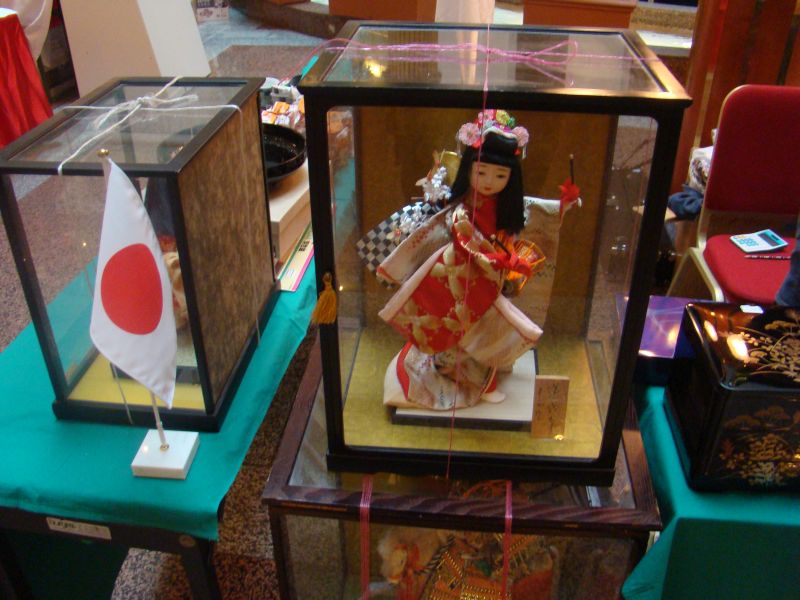 Japan's stand
Handicrafts are being prepared for selling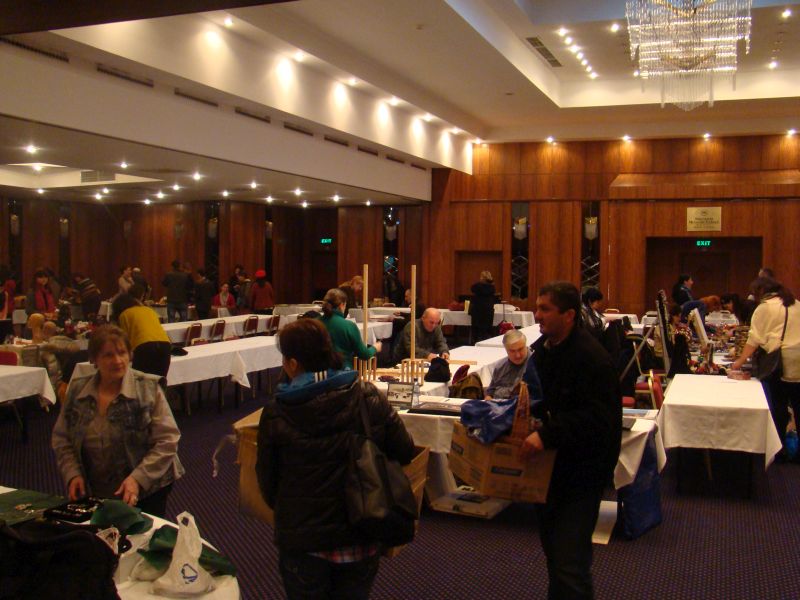 Local Georgian craftsmen preparing their stands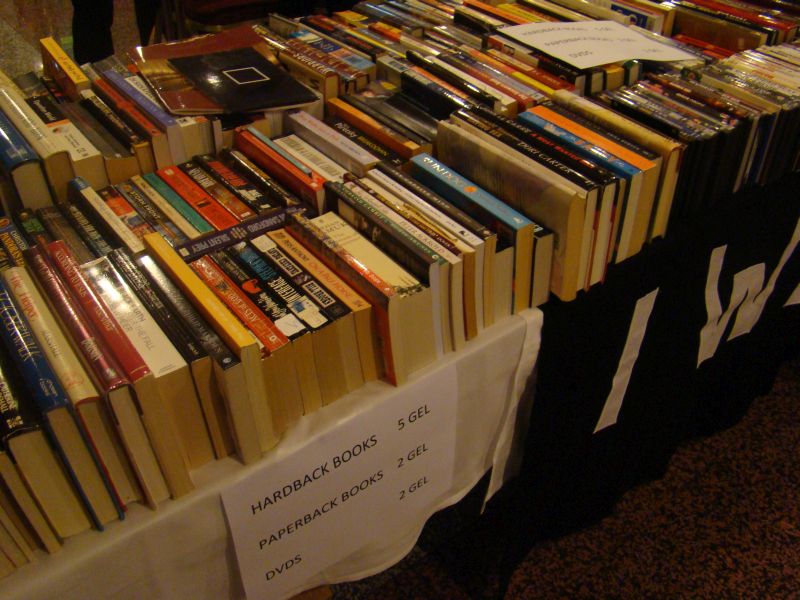 Books for sale
Hotel Sheraton Metekhi Tbilisi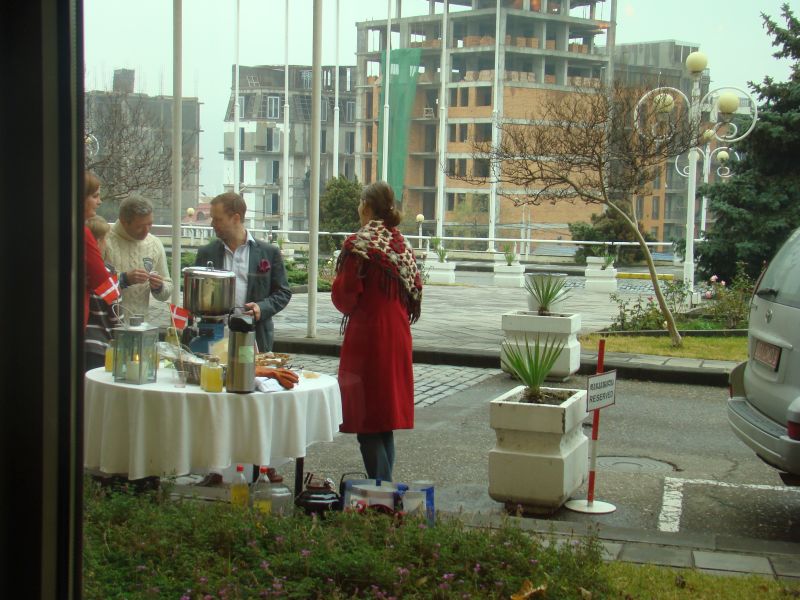 Danes are selling hot wine in front of entrance at hotel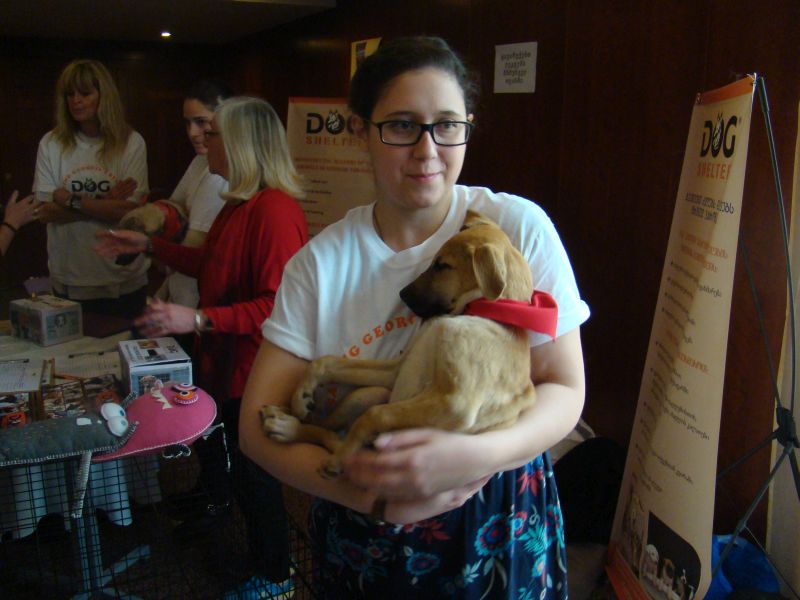 Volunteers from Dog shelter
Volunteers from Dog shelter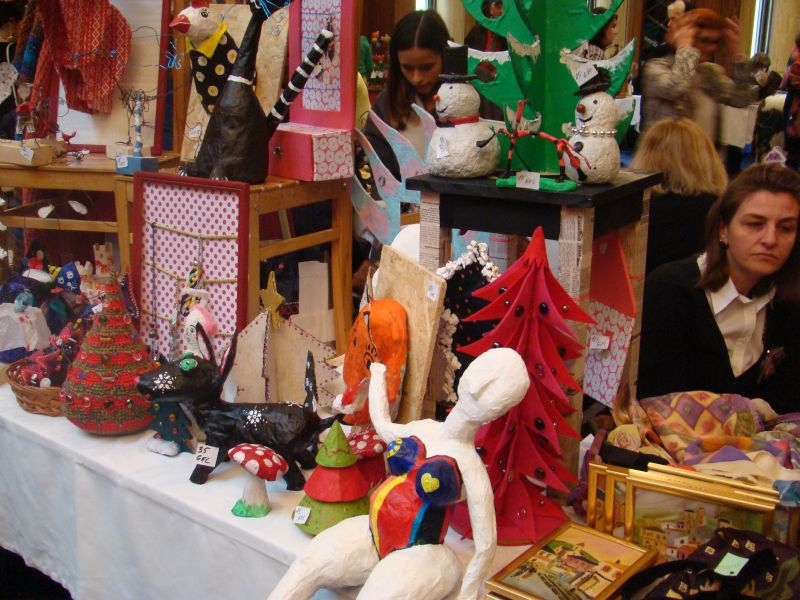 Georgian handicrafts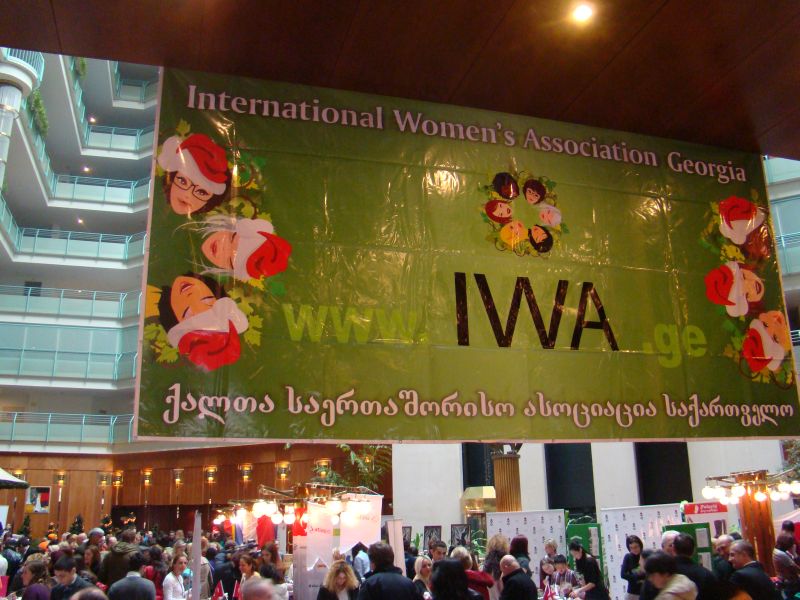 Banner of IWA (International Women associations Georgia)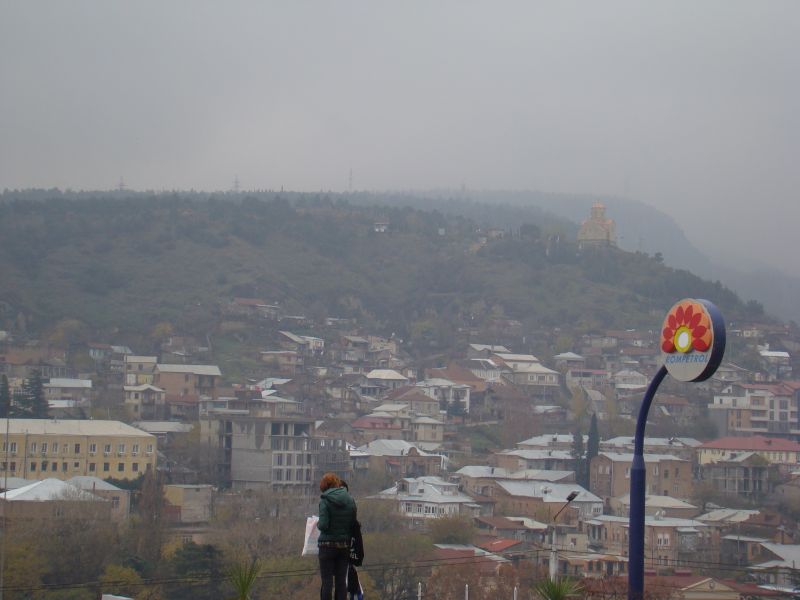 View to Tbilisi city from Hotel Sheraton Metekhi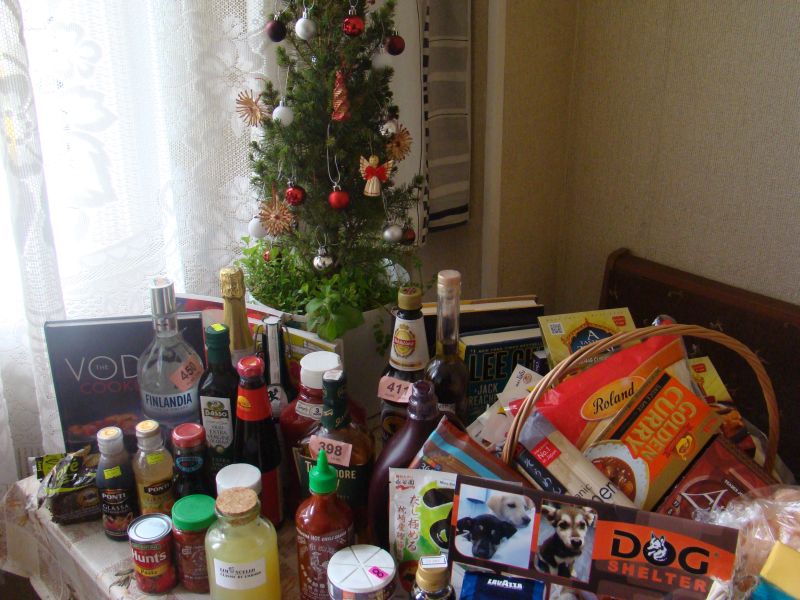 Our catch at this Winter Fair 
About Winter Fair 
The objective is to raise funds in order to support projects in Georgia with a focus on women, children and elderly in need, and those with special needs. Traditionally held as Christmas approaches, this is the 15th Winter Fair in IWAG history. Embassies and consulates representing Armenia, Austria, Azerbaijan, Bulgaria, China, the Czech Republic, Denmark, Estonia, France, Germany, Italy, Japan, Lithuania, The Netherlands, Poland, Slovakia, Sweden, Switzerland, Turkey, Ukraine, United Kingdom and the United States of America are actively preparing their stands, offering visitors the opportunity to purchase souvenirs, decorations, crafts, and food items from as many different countries. Furthermore, numerous sponsors have contributed to the event.
About Sheraton Metechi Palace Hotel
This 5-star hotel offers outdoor and indoor swimming pools, a sauna and 24-hour gym. The Sheraton Tbilisi provides free Wi-Fi and free parking, and Tbilisi's Old Town is just a 20-minute walk away.
The bright and spacious rooms at the Sheraton Metechi Palace Hotel feature a modern design and air conditioning. A TV, minibar and private bathroom with bathrobe are included as standard.
Exquisite Georgian and European dishes can be enjoyed in King Gorgasali restaurant, which offers a view of central Tbilisi and surrounding mountains. Guests can also dine in the Narikala restaurant or relax in the American bar, lobby lounge or nightclub.
The Sheraton is 1 km from the Metekhi Church and 2 km from the Narikala Fortress. The 300 Avlapari Metro Station can be reached in a 5-minute walk.
http://www.tourgeorgia.eu/sheraton-metechi-palace-hotel
Rumor has it - Sheraton Metehi hotel will be closed for next 2 years
The Sheraton Metechi Palace Hotel to undergo $25 million transformation
The Sheraton Metechi Palace, Tbilisi's iconic five star hotel, is to be dramatically transformed by a major investment which will allow the hotel to be restored to its full glory. To facilitate the $25 million refurbishment programme to take place, the hotel will close on December 1, 2014 and we will be delighted to host you at the city's signature hotel as of January 1, 2016. The landmark hotel, which was opened in 1989, will be upgraded with state-of-the-art fitness and spa facilities as well as new restaurants, bars and an exclusive club lounge. The hotel's conference and events center will be further expanded, with its facilities being upgraded with latest amenities and the signature services of the Sheraton brand. The hotel's guest rooms will be completely re-configured so that post-renovation; the hotel will feature a total of 220 luxurious guest rooms, club rooms and suites.
http://www.sheratonmetechipalace.com/?PS=LGEN_AA_DEMA_CGGL_TPRP