Coffee lovers - rejoice - I just found great coffee house on Agmashenebeli avenue 148 - Dom Kofe.
Dom Kofe is a specialized store, selling not only take away cappuccinos and latte's they sell professional coffee making equipment as well, this might be useful for offices and both for individuals.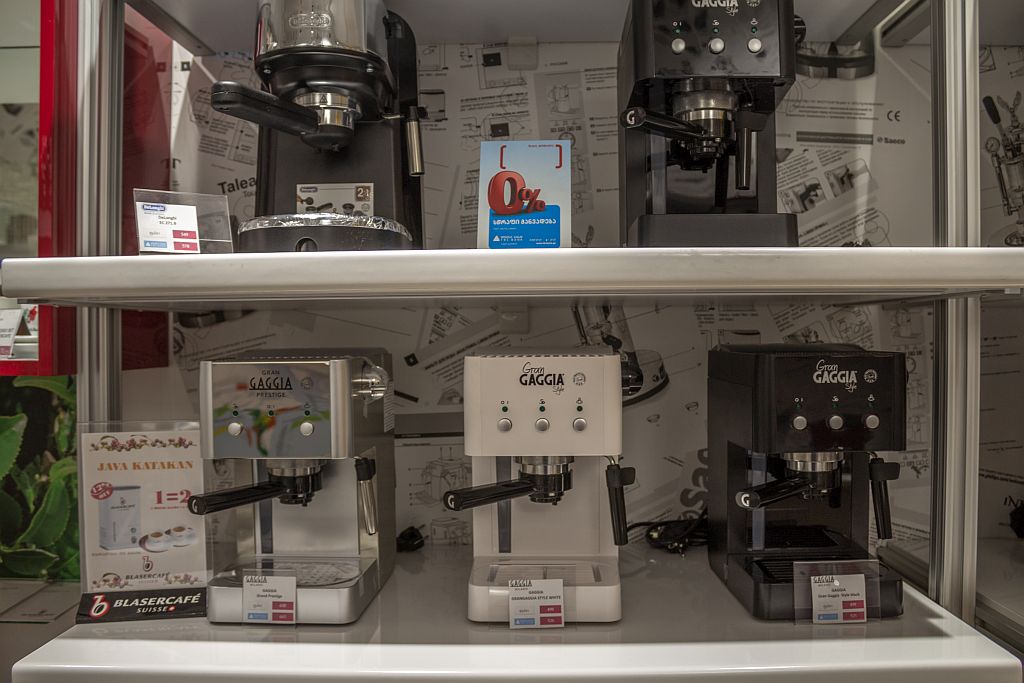 Coffee makers for sale at Dom Kofe
I have been noticed this place on Agmashenebeli avenue for some time already, but just recently I actually paid a visit here. I was agreeably surprised after sales girls started to educate me on some 17 species of coffee, although I wanted to get just a regular takeaway coffee here, it was good to speak with educated sales staff. On the other hand - for a regular dude visiting a place just to have some doze of coffee, it might be too much to listen to all these marketing pitches. I tried to joke back, asking does they serve coffee con-lece (which basically is the same as coffee latte, just Spanish version). The girl didn't get my joke, but stopped trying to sell me more than just a cup of cappuccino.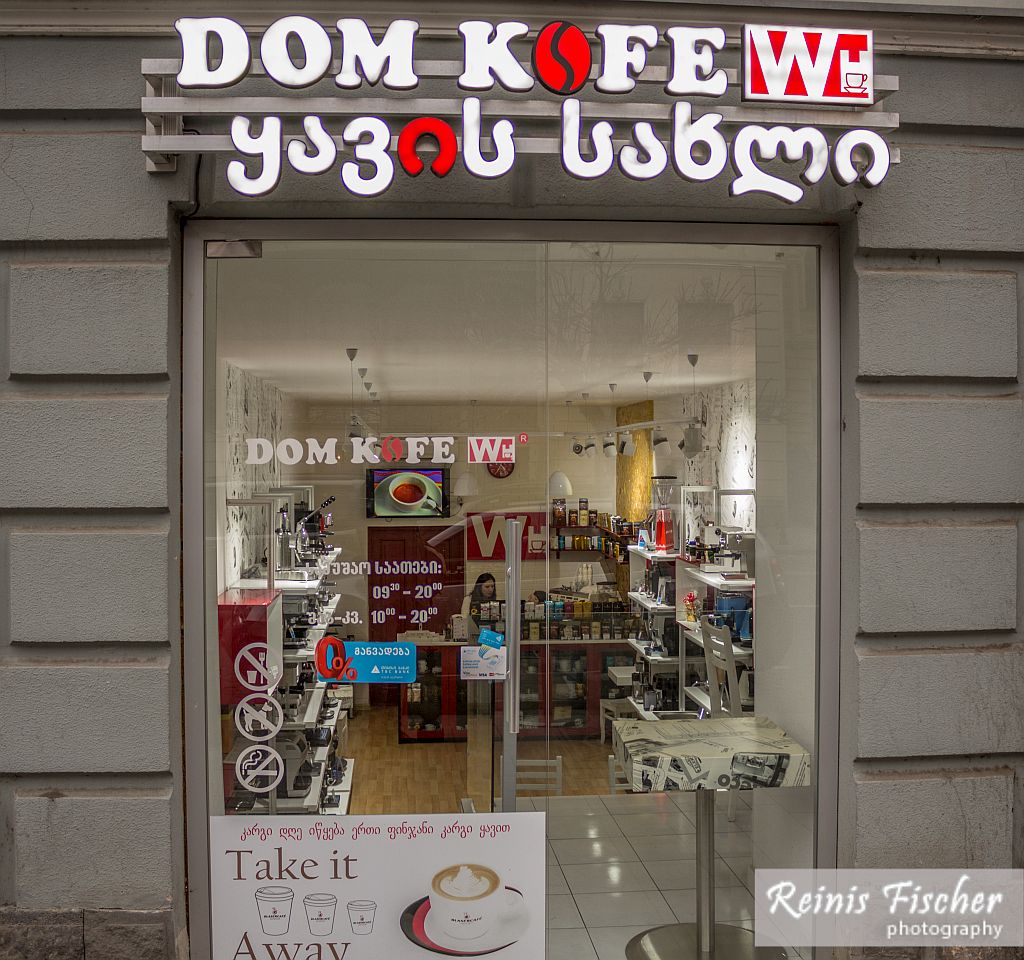 Dom Kofe on Agmashenebeli avenue in Tbilisi
Anyway, I continued conversation with charming girls here, and learnt that Kofe Dom is brand owned by Ukrainian businessman, and that they have two additional coffee houses, from which one is located at Tbilisi mall. As well I was told that coffee making machines are from some Italian brand.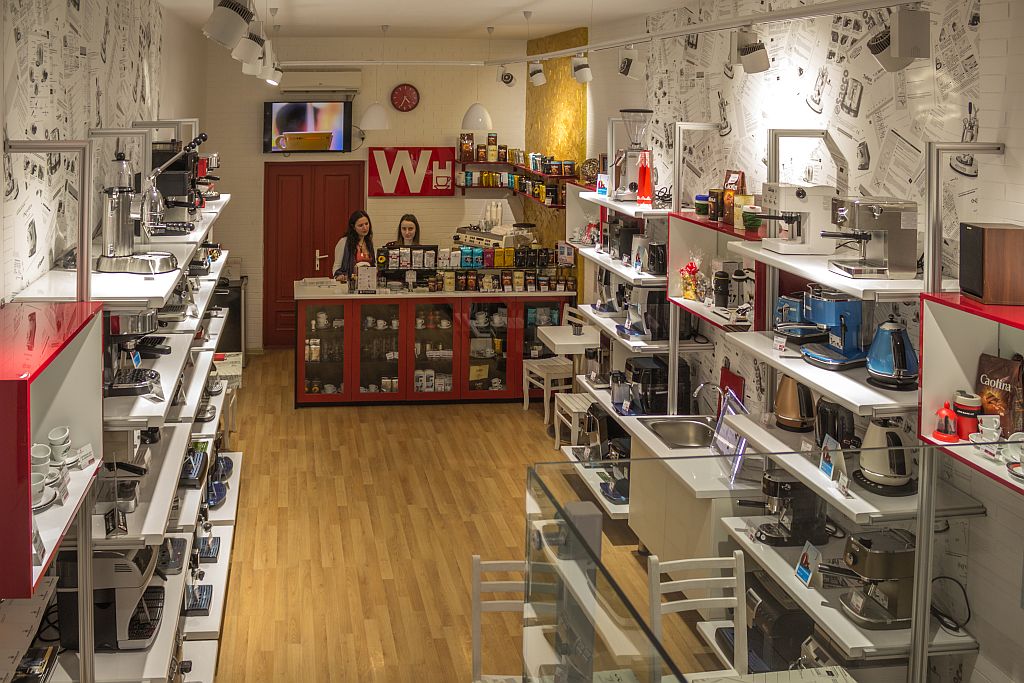 Dom Kofe on Agmashenebeli avenue in Tbilisi
Speaking of that cappuccino - just excellent. Sales person asked would we like mild or strong coffee, opened some pack of coffee beans and offered to smell them. I asked for something stronger, and the girl immediately went for some other pack of coffee beans. We got out cappuccinos - and it was exactly what we were looking for. The staff working here is just adorable and will give you a mini course on coffee using etiquette... (Did I just told coffee using etiquette?!) Anyway - Dom Kofe rocks!