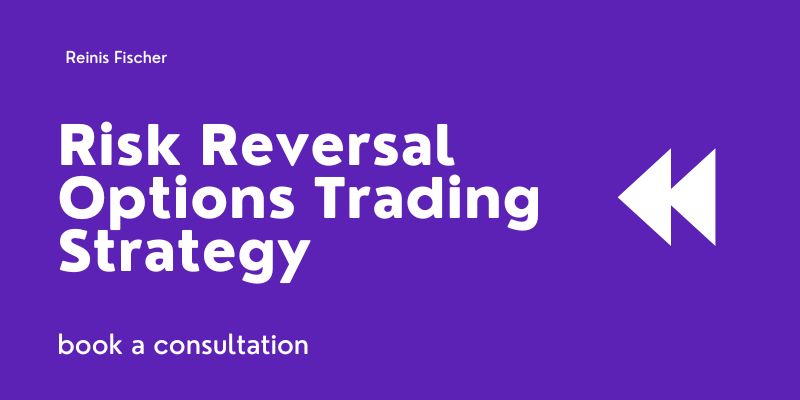 Join about 1-hour Zoom conversation with me and learn how to trade options with an additional layer of protection
$150 (wire, crypto, PayPal accepted)
As a rule of thumb - a risk-reversal is an option position that consists of selling an out-of-the-money put and buying an out-of-the-money call, both options expiring on the same expiration date.
But we can also use risk reversal for long stocks, ETFs,s and even indexes, say you bought 100 shares at $100, but you are afraid the stock could drop to $80 or $50, a risk reversal might be an option to limit our downside risk on already established positions. 
During this online session, you will learn how to construct risk reversal trade, how to choose strike prices, and how to adjust a trade if it goes against you.
Interested? Apply on the Terramatris website: Risk Reversal Options Trading Strategy