Those of you following my blog for a while, probably have noticed I love writing a lot about stock and options trading. In fact, I'm running a separate fremium newsletter posting most of my options trades online - Covered Calls with Reinis Fischer
It took me some time to find the best solution for newsletters, and I'm very happy with the substack platform. With substack I can focus on whats important - content and growing subscriber base. The rest is done by the platform.
A few days ago I reached 50 e-mail susbsribers and there are already 3 paid subscriptions ($70 year)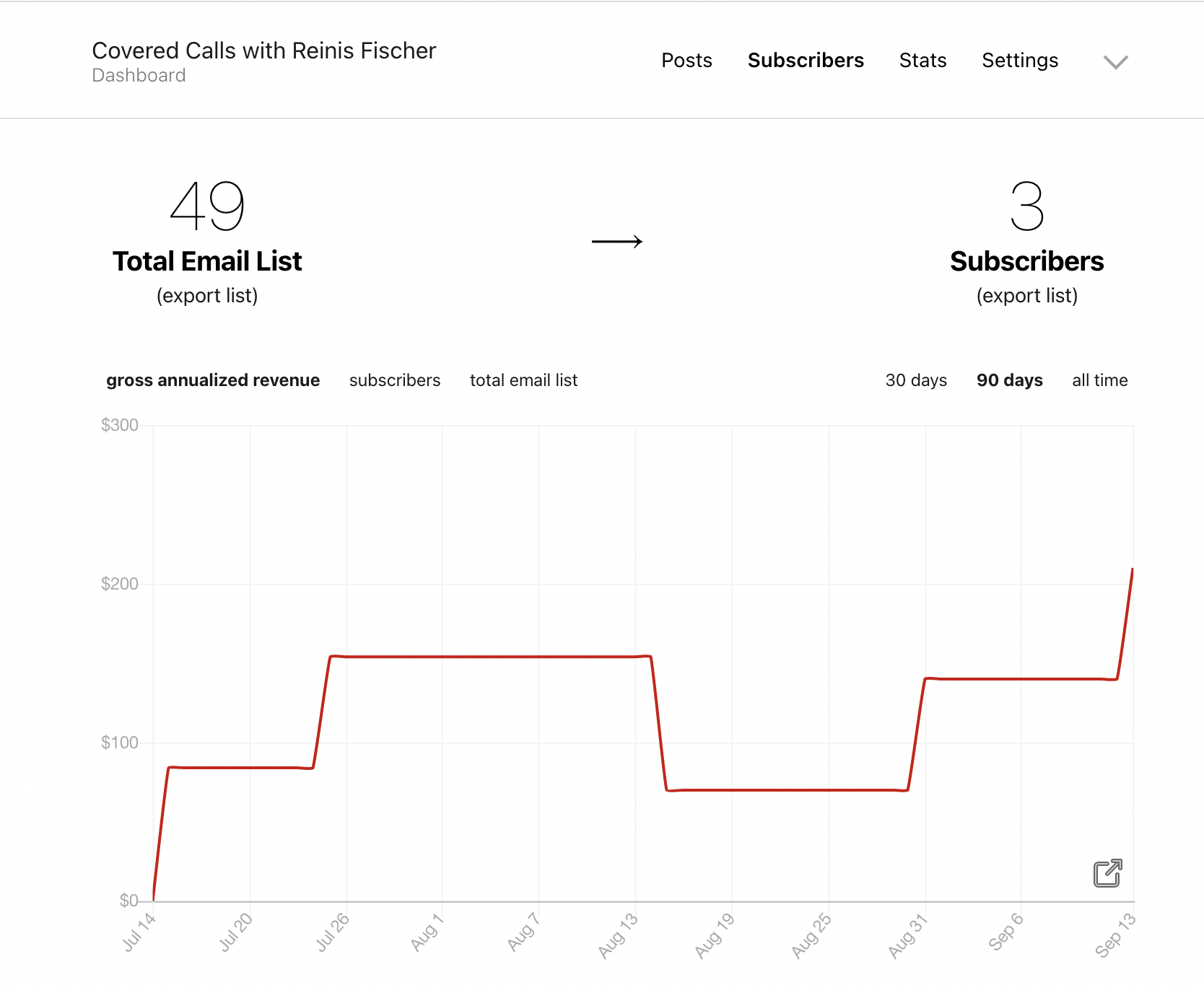 It is quite awesome seeing both subscribers and paid subscribers base growing.
And while I already got 3 paying subscribers - I decided to reinvest subscription money into some quality dividend stock. It took me a couple of hours and I decided to stick with the HPE stock for the start.
HPE is a low priced quality stock, paying quarterly dividends, and the stock is optionable. Which mean  - once I will collect at least 100 shares I will be able start selling covered calls.
So I bought 15 shares with HPE stock, which will bring in annualy about $6 in dividend payment. 85 shares to go before starting selling covered calls.
Also I will ask about additional 17 paying members before I will be able to reach the magical milestone. 
I will buy additional shares with HPE every time a new paid subscription will be added to the newletter untill will reach at least 100 shares with HPE, and then will jump on some other stock.
I guess It could happen in the next 12 month / by the end of September 2022
Meantime, enjoy the show and subsribe to the newsletter here: Covered Calls With Reinis Fischer