Welcome to another laptop review post series. Today I will write a bit about Dell Inspiron i3543-000BLK 15 Inch Laptop.
This laptop was first released at the December 2014 and by now has found it's way among the best selling laptops on Amazon.com. And there is no surprise for that, although price for this model is about $100 more you are paying for a budget laptop (see price bellow) it's pretty good equipped model, by choosing this model you will get a 5th generation Intel Core processor, 4GB of RAM, plenty of HDD storage of 500GB and even a pre-installed Windows 8.1 Operating System.
Sounds good for me - and I would definitely buy it just after seeing a price and knowing that it runs on the 5th generation Intel Core Processor.
Please note this review contains affiliate links to Amazon.com, by clicking on links on this page and by making a purchase on Amazon site, I will earn an affiliate income from that. Price for this laptop is retrieved by using Amazon Product Advertising APi and is updated daily.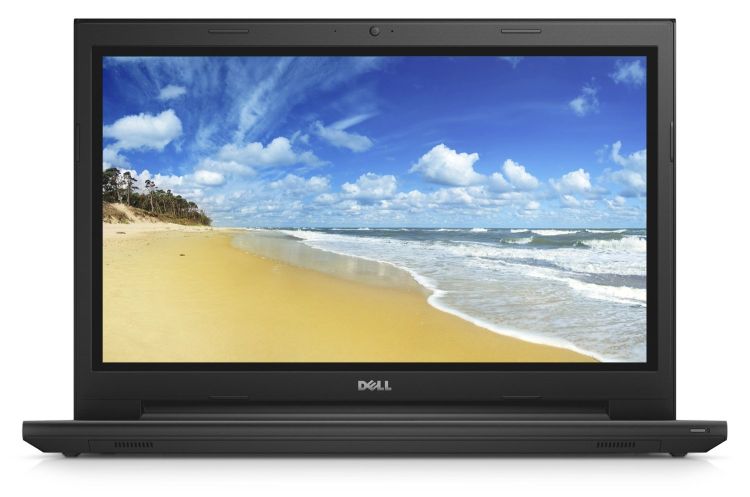 Dell Inspiron 15 3000 Series 15.6-Inch Laptop (Core i3, 4 GB RAM, 500 GB HDD)
Laptop specs:
5th Generation Intel Core i3-5005U Processor (3M Cache, 2.00 GHz)

4 GB DDR3 RAM

500 GB 5400 rpm Hard Drive

15.6-Inch Screen

Windows 8.1
Pros:
Plenty of Hard Disk storage of 500GB
Pretty fast 4GB memory
Widescreen 15.6" monitor
5th generation Intel Core Processor
I believe this laptop is capable of handling pretty complicated tasks, I mean it has a good processors, plenty of RAM, the speed should be fine working with this model.
From the manafucturer
Big entertainment. Bold features
Get your hands on a versatile 15 inch laptop packed with features for an enjoyable multimedia experience. All at an affordable price.
More ways to enjoy multimedia
Confident performance: From surfing the web to editing videos, take on your day-to-day tasks with the responsive power of 5th Gen Intel Core processors.
More ways to enjoy HD clarity: Kick back and watch your favorite shows, or connect to your favorite sites and more with a spacious HD screen that offers room for multiple viewers to share at once. Crisp details and vibrant colors shine through as you access videos, photos and more.
Built-in DVD drive: Burn your favorite playlist, watch movies and load software with an optional built-in DVD drive. Easily store high volumes of data on your DVDs for file archiving, or access new applications quickly.
Stay productive on the fly
Accomplish what you need to, where you need to:Meet your capable copilot. The sleek 15 inch Inspiron 15 is compact and always by your side.
Go the distance: Venture away from the power outlet with confidence. With long-lasting battery life, the Inspiron 15 isn't finished until you are.
Room to spare
Save plenty of photos, videos and music giving you plenty of room to archive without worry of limited space. The built-in media card reader makes it easy to transfer videos and photos from your camera while USB 3.0 lets you transfer files to external storage.
Twist and turn:
Call us excessive, but after twisting an Inspiron laptop's base and lid more than 25,000 times, we can assure you the parts inside are well protected.
Always a good fit: You'll probably never need to remove and reinstall your Inspiron's battery 750 times, but you can rest easy knowing that we've tested even that.
Price: [amazon B00RH69VT6 listpriceformattedprice] Buy this laptop on Amazon