Social share nowadays gives a great value, some considers even more than SEO. And as far as I have seen, that's true. In this post I'm going to show you how to add Facebook like button for your Drupal 7 site using a simple module.
From modules creators: Rather than having to manually copy/paste the Like this on Facebook code for each piece of content you (or your users) create, this module will automatically add that code to the end of each chosen node type. You are able to add a Like button which likes a given URL (static, e.g. your homepage) or/and put a dynamic Like button on your page to like the page you are actually visiting.
Download module Facebook Like button
Extract it to sites/modules folder
Enable Facebook like button under Modules page
Go to admin/config/fblikebutton to configure module
Depending on what type of behavior for your Facebook like button you would desire, choose either Dynamic or Static settings. 
To setup like button for Drupal posts (nodes), choose Dynamic
Go to admin/config/fblikebutton/dynamic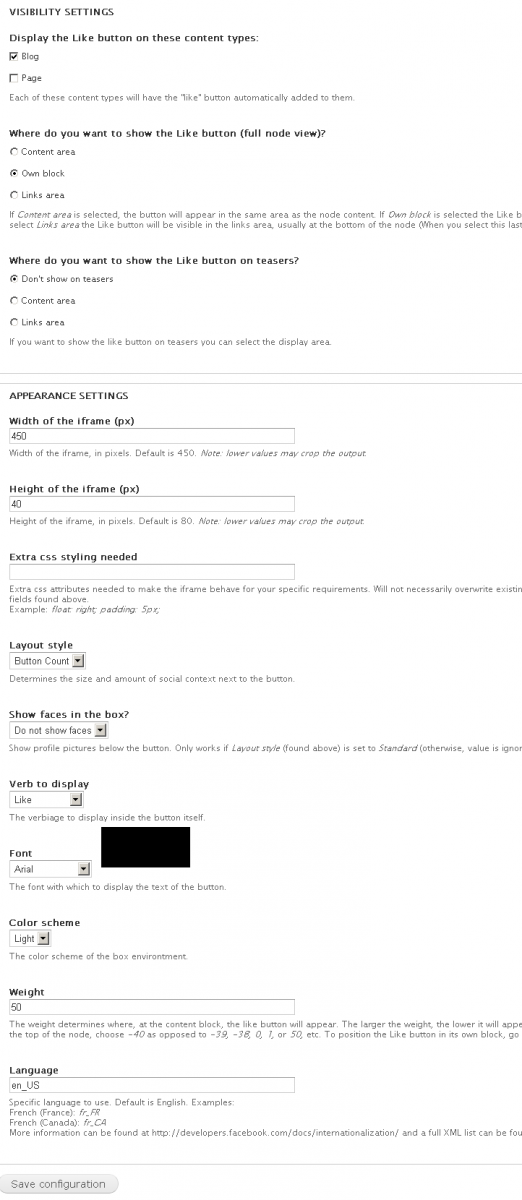 To enable like box as separate block, choose - Own block under Where do you want to show the Like button (full node view)?
Go to blocks admin, and enable your newly created block, usually the best performance for like button is to setup it under main page content
P.S. To make it work for anonymous users, go to admin/people/permissions and check Access FB Like button for anonymous users