With this post I would like to start a new post series in my blog - Review of Travel guides. At my very first Travel guide review - I have chosen to compare official travel guides of Baltic states (Estonia, Latvia, Lithuania)
It's no secret that countries run an official tourism office, representing their country, and Baltic's are no expectation.
Methodology:
Official tourism office websites
Official tourism office Facebook fan pages
Alexa rankings
Estonia
Official webpage: www.visitestonia.eu
Alexa rank: 206532
Rank in Estonia: 1270
Facebook fan page: 82895

People talking about this: 6290
Latvia
Official webpage: latvia.travel

Alexa rank: 191787

Rank in Latvia: 1454
Lithuania:
Official webpage: lietuva.lt

Alexa rank: 818145

Rank in Lithuania: N/A
Now lets see some charts:
Alexa rank
According to data available on Alexa Latvian tourism guide is most visited in Baltic states, close followed by Estonia, and Lithuania (not so close).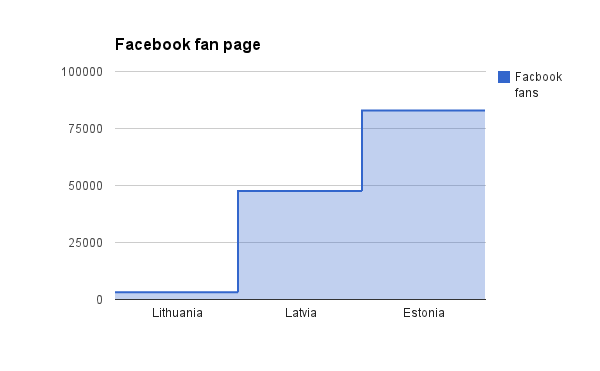 As you can see Estonia has demonstrated that it's truly an E-country - E-stonia. Latvia has descent results, while Lithuania keeps a low profile.
Latvia and Estonia have well marketed their online websites, while Lithuania still needs to catch up. Speaking of Facebook presence, IMHO Facebook is the best that happened lately for social promotions - and Estonia with it's almost 90 k Facebook fans proves that. Latvia's almost 50 k fans is good result as well. Lithuanian 3.5 k looks either it's kinda new Fan page - or Lithuanians have declared clear idea of their Facebook presence.

Don't get me wrong - Each of these countries have something great to offer - I was just looking on raw data, how well each of the countries Tourism offices performs on web.