According to exchange rates issued by National Bank of Georgia, USD to GEL exchange rates on 02.05.2014 are 1.7700, what is up by 0.0185 if compared to middle of April.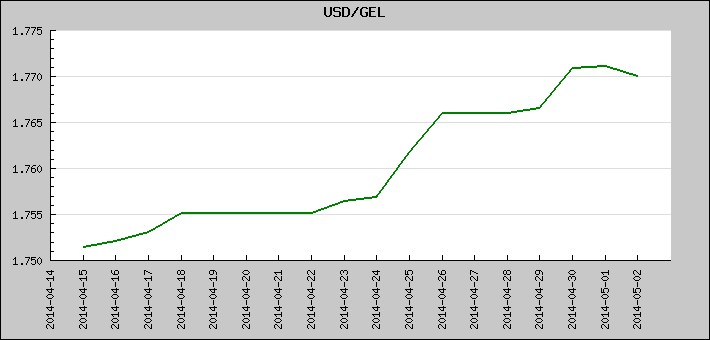 Since start of this year GEL has lost already 0.0334 from its value on 01.01.2014.
Or by other words saying, if in start of this year we had 1000 GEL we could buy for them $575.83, then today with 1000 GEL we can buy just $564.97, in total we have lost $10.82 in 4 months.
In case you are doing business in Georgia I would suggest for you to switch your currency from GEL to EUR or USD. By so, you will not loose $10 for each 1000 GEL, but probably win.