Do no Track gives you some level of anonymity while browsing internet. In this article I will explain why I'm enabling Do not track.
The reason I'm enabling Do not Track is no because I'm afraid or scare someone is using my browsing history in his evil marketing or surveillance plans. The reason I'm enabling is because lately I'have seen to huge page views for my websites. And I believe it's caused by me. I'm generating too much Page views in my sites, so making incorrect statistics for me.
I'm speaking of Google Analytics of-course. Well the thing is, you can apply some Google Analytics filter to filter our your own visits to your site,
Thing is, as I'm thinking, it does filter something out, but still reports your own page-views.
Take a look at this screenshot: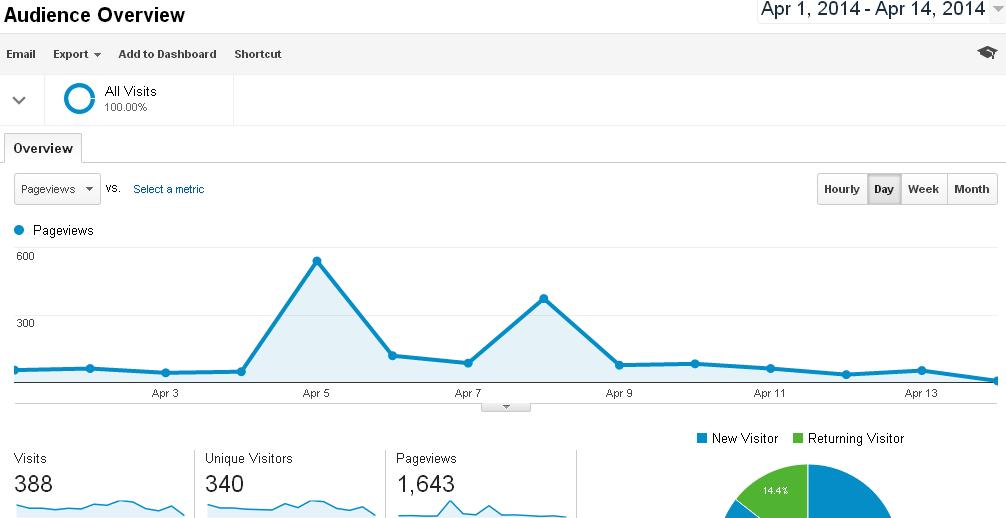 As you can see - there are two spikes in my page views, that for me seems generates too much. As I already told, I'm browsing my blog everyday and I'm generating pretty much page views. Since my traffic for now is pretty modest, I'm willing to see it precise. So I decided to Do Not Track my visits at all. After I have applied Do Not Track, it seems, that actual page views are back on normal.
How to Do Not Track on Google Chrome:
Click on the Chrome settings tab or enter address chrome://settings/ in your browser, scroll down till +Show advanced settings and look for Do Not Track options: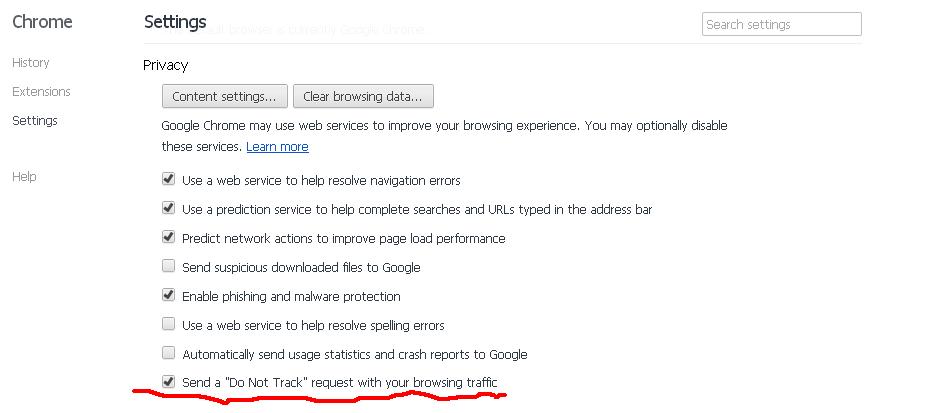 As a web-master this will help you to make sure your own traffic is not counting.