Pinterest has been on my radar for a while (for a year at least), but I didn't used it as content promotion and traffic generator. Time after time I dig some articles claiming that Pinterest drives zillions of traffic. And I got greedy. I want those flows of visitors as some claim they receives from Pinterest.
I had already my Pinterest account created (simple Facebook login is enough I guess to have one). I added a link back to my blog (www.reinisfischer.com) and verified it, now next to it you can see verified check mark.

Pinterest profile showing that your URL is verified 
I created some boards, where I'm sharing pictures from my blogs.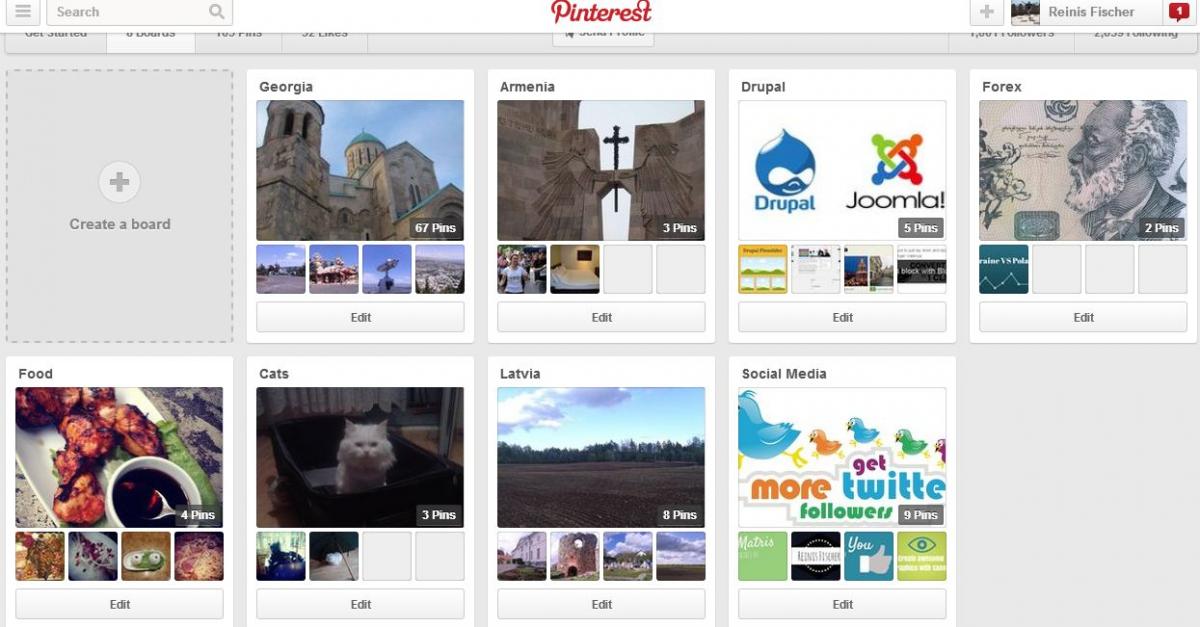 Pinterest boards.
Nothing special as you can see, something from Georgia (country I currently live), something from other countries. Having feeling that Pinterest users are more interest in topics like Food and Cats, I created separate boards for them also.
I implemented Pinterest buttons on my sites, find out here, how to add a Pinterest button to your Drupal site, and how to add hover over Pinterest button to any site.
And then I started followed other users. I followed like a crazy, in a day some 300-400 accounts, and it got a response, quickly I got back first followers and soon it was already 1000 Pinterest followers.
Does 1000 Pinterest followers generates me a zillion of traffic?
No, not at all.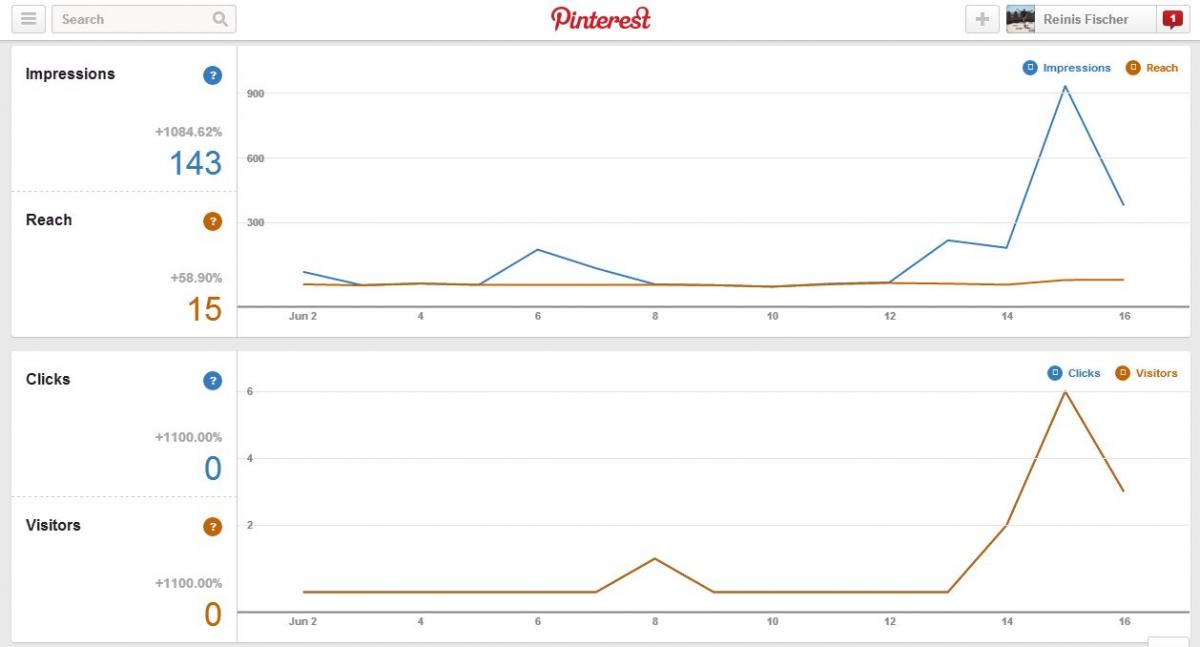 I'm still mastering my Pinterest skills to get back more than 6 clicks in a day. I hope I will tell you more when I will reach 5000 followers.
What is your experience generating traffic from Pinterest?