Right, after a few successful months of doing affiliate marketing I decided to test a new affiliate program - Bluehost web hosting affiliate. In this post, I will guide you how to register for a new affiliate account on Bluehost and hopefully start earning some dime there.
Disclosure: This article contains affiliate links to Bluehost.com, by clicking on links on this page and by making a purchase on Bluehost site, I will earn an affiliate income at no cost to you. 
Here is what Bluehost is saying about their affiliate program:
Promote Bluehost on your website and receive $65.00 per referral.
Signing up takes only minutes and is entirely free
There is no cap on the amount of commissions you receive.
Affiliate experts are here to offer free support and advice.
Things you will need prior to registering on Bluehost partner program:
Paypal account.
A new partners will need to provide a tax information as well.
Step 1.
Visit https://www.bluehost.com/hosting/partner and learn more about this affiliate program

Bluehost affiliate program
Step 2:
Press that green button to sign up: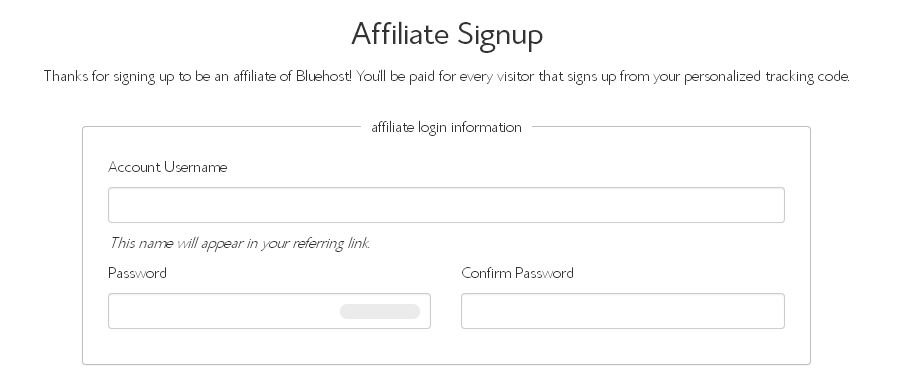 Fill in the form with your chosen username, create a password, enter mailing address and you provide your paypal account information also
Step 3:
Once you have finished the signup form you will be redirected to your newly created dashboard and first thing you will be asked to provide your tax information

Bluehost dashboard
Step 4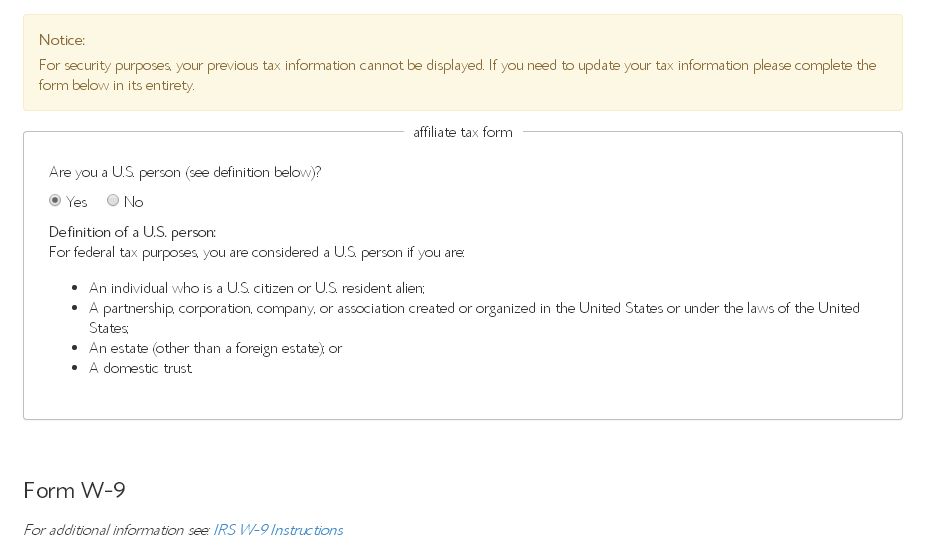 Bluehost IRS information
Select from either you are a U.S. person or not and fill out either Form W-9 (for U.S. persons) or Form W-8BEN (for international affiliates)
Step 5
Basically you are ready to start promoting Bluehost products, visit https://www.bluehost.com/hosting/partner/links and start creating your first affiliate links or banners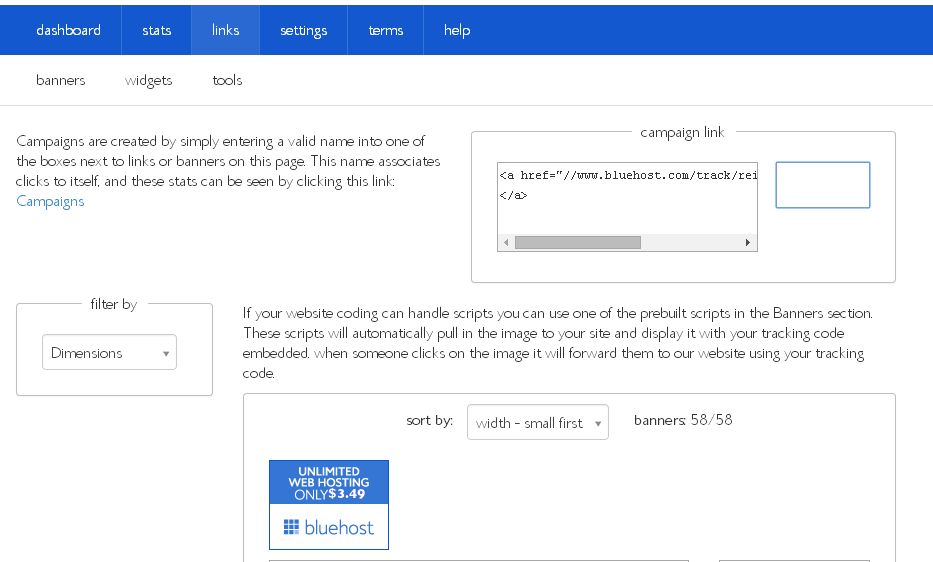 Bluehost link section
That's it! So simple! 
Speaking of me - I have decided to difference my online income streams, for the coming months I'm planing to put some hard work on trying to promote Bluehost services. The reason I have chosen Bluehost affiliate program is plain simple - I have seen way too many other blogger's income reports with Bluehost being a top of them, I just couldn't resist to try it for myself. 
Please share your thoughts about Bluehost affiliate marketing in comments!