I would like to start new tutorial series - How to upgrade Drupal 6 to Drupal 7
If your site is running Drupal 6 version, there might be many reasons, why would you like to upgrade for Drupal 7. I wont discuss about them. If you have decided to upgrade your Drupal 6 site to Drupal 7, read on.
Preparation:
Preparation and planing is most important thing you should do.
Preperation includes making backups of files and databases, setting up testing environment.
Most important thing will be backups
What kind of Backups you will need?
Your existing Drupal 6 files
Your MySQL database
N.B. Never, ever, how tempting it might sound don't do upgrade on live site. Trust me, I know everything can go smoothly, but you should believe me - I have crashed a lot of sites doing upgrades or coding on live sites, and I know - backups first, test environment second, upgrade on test environment.
Use ftp transfer programms like FileZilla or WinSCP to download all your drupal files from your www folder, and store it on your hard disk:

When all files have been downloaded to your hard disk make a database backup:
Login to your MySQL admin, via phpmyadmin, choose your database Drupal 6 site is installed, and export it. I prefer to export in bzip2 file format so the compression is better, but it's up to you, you can leave defauld none compression, or compress using "zipped", "gzipped" or "bzipped"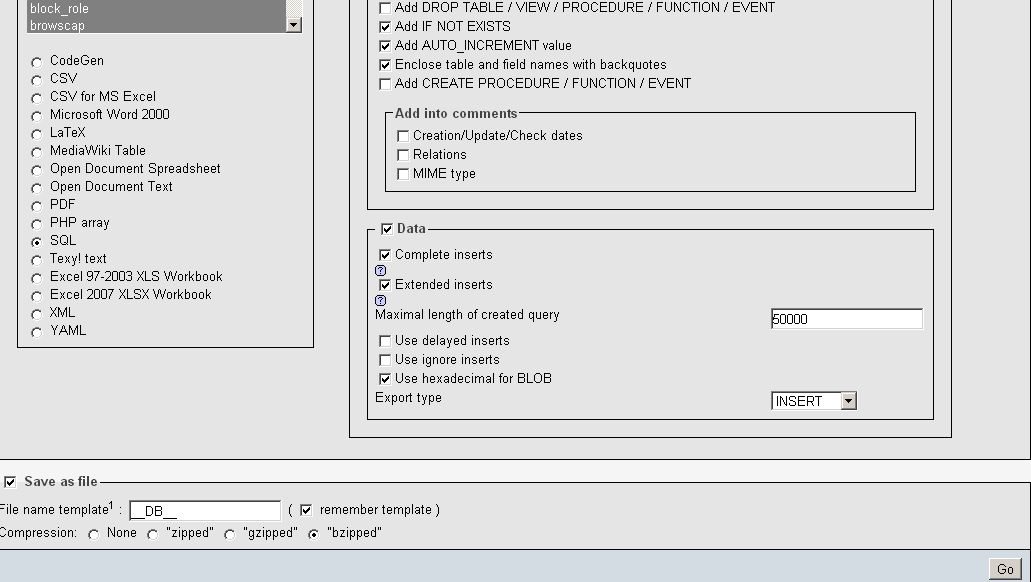 Congratulations, you have just backed your database files as well.
Now you are ready to move on next part.