Today I red strange news in Georgian news - Georgian youth is eager to legalize marijuana and other lights drugs in Georgia.
I understand youth is eager for many things and probably for marijuana as well, but what surprises me that the youth of Georgians has made an rally with few thousnad participiants demanding government to legalize this crap.
If honest I'm confused, because usually young people are not very eager in politics, but this time they have organized in masses.
Second, where are they parents looking to?
Third - last year there were some attempts to make Pride walk in Tbilisi, then many people, including priests, beated the sh*t out of those few LGBT people. But what happened yesterday?
Youth is just marching and demanding they whant to smoke some crap legally, and nobody cares?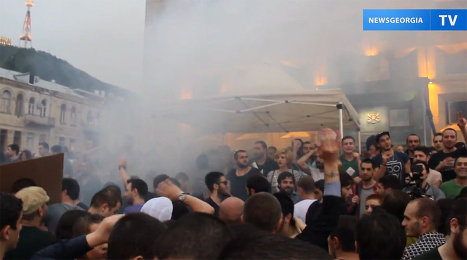 Photo by Newsgeorgia
Article in Russian: http://newsgeorgia.ru/photo/20140602/216591271.html