I have been partnered with Booking.com for many years (at least 3) and there is one thing I both enjoyed and missed some upgrades- it's Partner Center, I really enjoyed it's simplicity, but on the other hand I was looking for something more appealing, today I received an email from Booking.com Affiliate Program inviting me to upgrade my account to the new one. That's what I exactly did: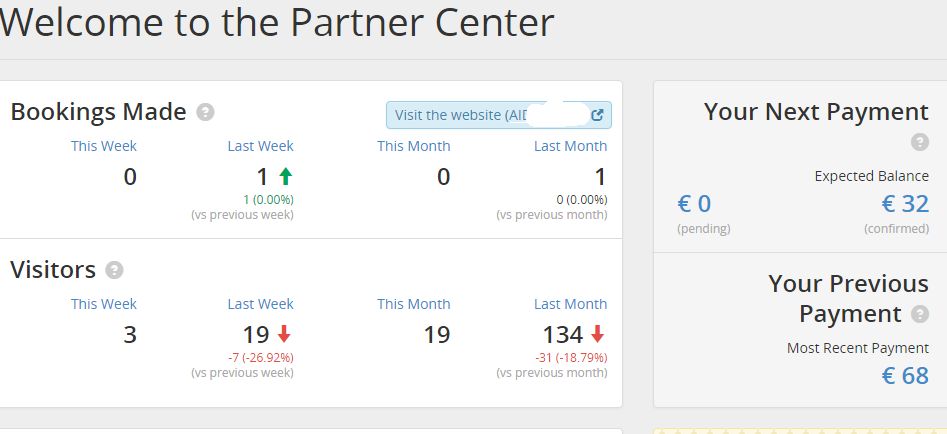 The new Booking.com partner center
As far as I understand the account migration doesn't happen automatically, you must go through a few simple steps, at the end you will have a new username (your email as a login name) and a new password.
Also in the new Booking.com partner central you can add more administrative users to your account. And that's probably a really lovely feature for more experienced partners.
What's new in the Partner Center?
The long-awaited Booking.com Affiliate Partner Center is now up and running! Migrate your account to this new, user-friendly platform. Check out some of the key benefits below.
Fresh design
Better reporting
More products
And much more...