Update: This place seems is out of business - I visited this cafe at the end of February 2016 and it was just gone - empty space left. I was still able get to the rooftop terrace and capture some fantastic views of Agmanashebeli avenue.
Welcome to another review of Tbilisi "restaurant" - today I will speak about lounge bar Terrassa located on David Aghamashebeli street. I visited this cafe first at the start of 2015.
I must admit I'm not sure what does words "lounge bar" exactly mean, this is what I learned from Wikipedia:
A cocktail lounge is an upscale bar that is typically located within a hotel, restaurant, or airport. 
Anyway, back to the subject - Terrassa lounge bar in Tbilisi.
Unlike from it's original definition that a lounge bar should be located within hotel, restaurant or airport, Terrassa is located on roof of a luxury shopping centre.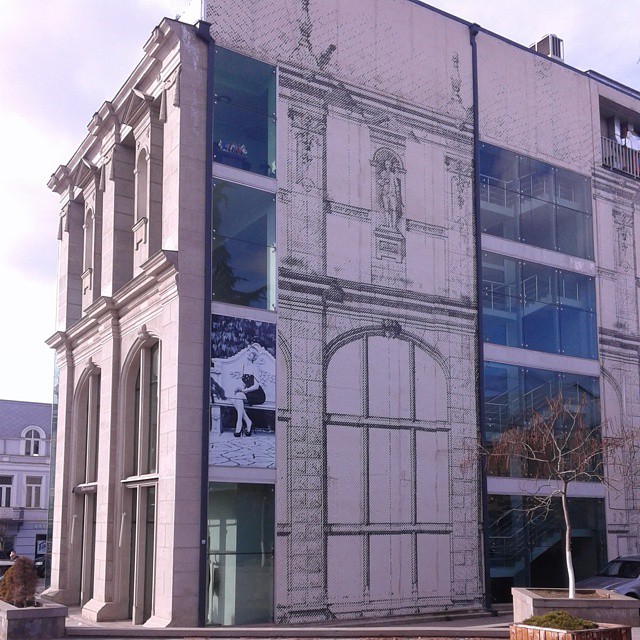 Luxury shopping centre in Tbilisi - with Terrassa lounge bar on top of it.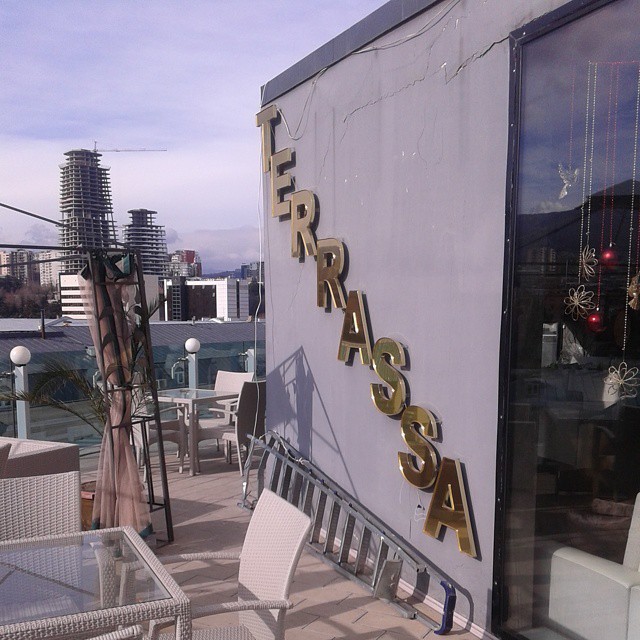 Terrassa lounge bar in Tbilisi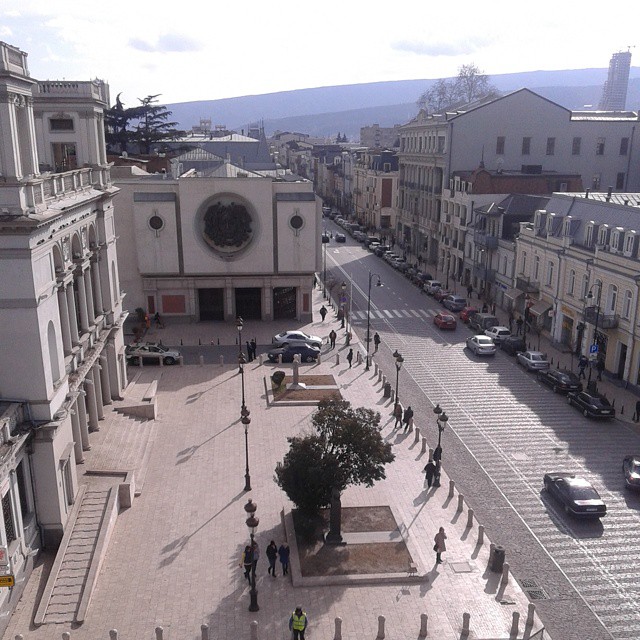 Beautiful views of David Aghmanashebeli avenue from Terrassa lounge bar in Tbilisi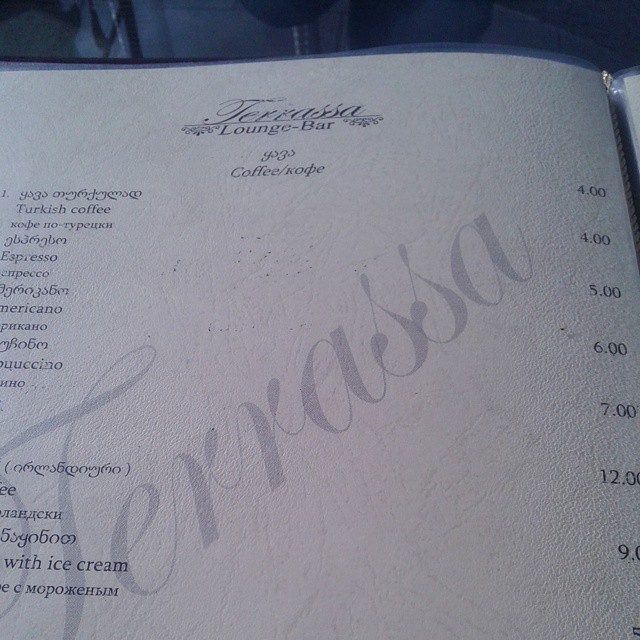 Menu at Terrassa lounge bar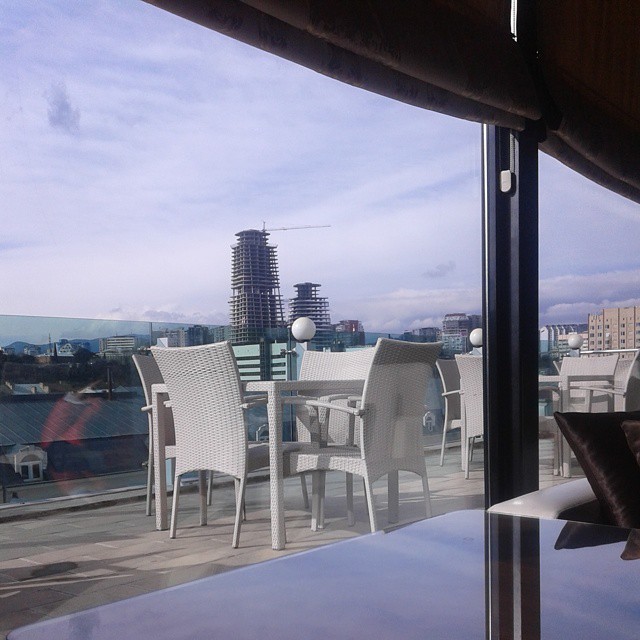 View to Tbilisi city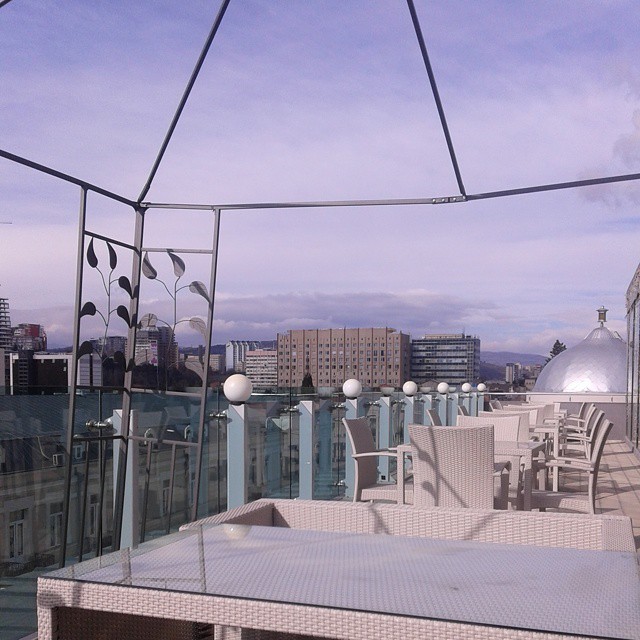 Plenty of place for roof-top parties in Tbilisi
in overall - I can recommend you this place if you have found yourself in that part of city, I believe this place is best enjoyed in summertime evenings. Prices - a little bit more than average than elsewhere in city.