I was surprised to learn that some of the best selling desktop computers this season actually looks more like some portable video projectors.
Update: Top 20 Best Selling Desktop Computers 2017 (Office & Gaming)
Honestly speaking I can't recall last time I actually used a rock solid desktop computer, but one I remember for sure, back in those days they were called a tower and looked more like towers. In this post, I have listed 10 top-selling desktop computers on Amazon June 2015, among those boxes you will find some old-fashioned towers as well.
My personal favorite among these 10 - Dell Inspiron 3000 Series i3847-4617BK  - it has some serious hardware and it will handle some serious load.
Please note this list contains affiliate links to Amazon.com, by clicking on links on this page and by making a purchase on Amazon site, I will earn an affiliate income from that. Prices for desktop computers listed on this page is retrieved by using Amazon Product Advertising API and is updated daily.
HP Stream 200-010 Mini Desktop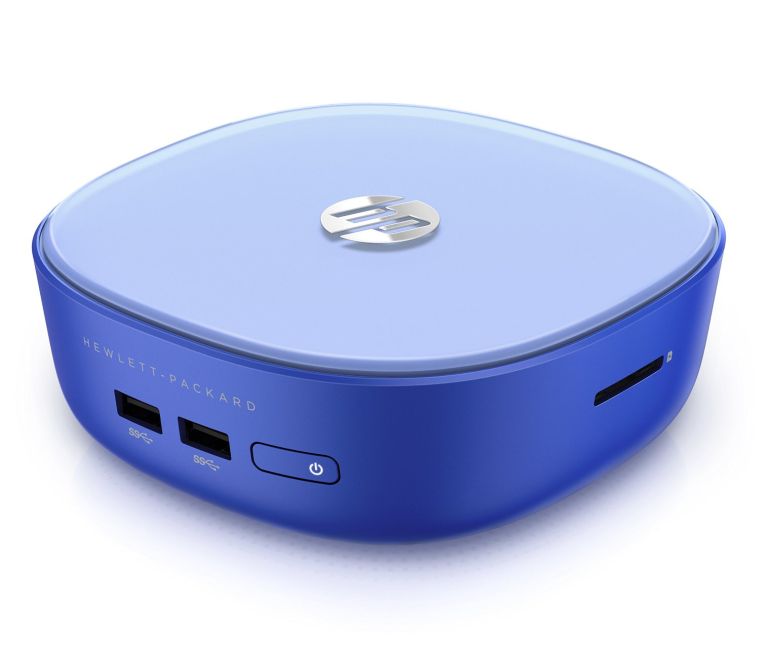 Just two inches tall, the compact, cloud-connected HP Stream Mini packs the power of a traditional PC. Powerful features and cloud-connectivity means you can have all you need in a PC and at an affordable price, and you can add a second display for a more immersive computing experience.
Intel Celeron 2957U Processor
2GB DDR3 RAM, 32GB SSD
Windows 8.1 with Bing
Includes keyboard and mouse
ASUS CHROMEBOX-M004U Desktop
With easy out-of-the-box setup, integrated virus and malware protection and feature-enhancing updates, ASUS Chromebox starts up in seconds to get you to your favorite websites and apps instantly. And why a box? Because with a box it houses a processor powerful enough for ultrafast multitasking performance in Chrome OS and the connectivity options to choose your own screen size, connect to multiple displays at once and even attach to any VESA-mountable monitor or HD TV. ASUS Chromebox is the always-new computer that just makes sense.
Dell Inspiron 3000 Series i3847-4617BK Desktop (3.2 GHz Intel Core i5-4460 Processor, 8GB DDR3, 1TB HDD, Windows 8.1)
Increase your storage and your possibilities. With powerful processors and graphics, this desktop packs big performance in a compact design.
Apple Mac Mini MGEN2LL/A Desktop (NEWEST VERSION)
Dell Inspiron i3646-1000BLK Desktop
With powerful processors and high-capacity hard drives, you can count on full-size desktop performance in a slim, space-saving design.
Lenovo ThinkServer TS140 70A4000HUX i3-4130 3.4GHz Server Desktop Computer
Apple Mac Mini MGEM2LL/A Desktop (NEWEST VERSION)
Lenovo Ideacentre Q190 mini Desktop (500GB Harddrive)
Quantum Byte Fanless Windows® Mini Desktop PC with Windows 8.1, Intel Baytrail-T (Quad-core) Z3735F up to 1.83GHz, 2GB RAM+32GB storage
Integrating the best aspects of form, speed, and power, the Quantum Byte is an unprecedented PC experience. Never worry about the hassle of bulky towers and tangled cords. With its small form factor, the Quantum Byte can fit easily in your home or office. Backed by an elite Intel Quad Core Z3735F processor, the Quantum Byte is capable of performing on multiple levels. Casually browse the web, video chat, and check emails without slowdown. Effortlessly juggle between spreadsheets, HD videos and games with a formidable 2GB of ram. Coupled with the latest version of Windows 8.1 and 32 GB of storage, enjoy a complete PC experience. Quantum Byte: Infinite possibilities, far from small.
Dell OptiPlex 745 Desktop Complete Computer Package with Windows 7 Home 32-Bit - Keyboard, Mouse & 19" LCD Monitor
The Optiplex has always been Dell's flagship model. They were originally designed for heavy use in the corporate environment. They're built with higher quality components than you'll find in the typical off the shelf retail model. These are perfect for business or home. This computer has been fully refurbished by a Microsoft Authorized Refurbisher. Every component is cleaned and tested for full functionality. Cosmetics are improved to show only minor wear. A fresh installation of Windows 7 is performed with the included New license. Dell Optiplex 745 Desktop PC CPU: Intel Pentium D 2.8 GHz Processor Ram: 2 GB DDR2 Hard Drive: 80 GB SATA Optical: DVD-ROM Drive USB: Plenty of USB 2.0 ports for connectivity Network: Onboard Gigabit Network Adapter included Operating System: 32 Bit This computer will arrive at your doorstep ready to use right out of the box. All necessary cables are included. A standardopen source Office Suite is also included.