Although I'm a huge advocate for DSLR cameras instead of point & shoot cameras as I believe you can take better quality pictures it doesn't mean you cannot take any decent photos with point and shoot cameras. Actually you can (and I have been using point and shoot camera for more than 7 years and have never complained of it much, except probably of a night photography images)
Update: I have created article on Best digital SLR cameras of 2016 for beginners 
Now I know how to take a decent night images thanks to a tripod and longer exposures, but in fact (if grain is not a problem for you) you can raise your iso to higher levels and you will have decent night photos with a point and shoot camera as well. In fact I'm looking to do a test with my old Sony DSC camera to see how good they can be. See Digital Photography School project.
Speaking of Point & Shoot cameras, actually I'm amazed seeing that now you can buy not only waterproof and shock proof, but even an underwater camera for a budget price. Amazing. Another interesting camera I found on this list - a mini spy camera for less than $100. Well you don't have to spy with it, you can record HD quality videos with it and mount it on your bike for example. This tiny mini camera is on my wish list and most probably I will order one for this Holiday season.
If you are looking for ideas for this holiday season or probably just checking out Black Friday deals, take a look on these best selling cameras on Amazon.
Īt's interesting to observe that you won't find a Canon point and shoot camera among best sellers on Amazon, but you will find Nikon instead. So probably Nikon camera would be my next best bet if I was in mood to purchase a point and soot camera now. Nikon and Canon competes in DSLR market, but seems that Canon is avoiding point and shoot market. Instead of Canon you will find Sony, Ricoh, Nikon, Lumix (Panasonic), Ivation, Olympus, and Vivitar among TOP 15 best selling point and shoot cameras on Amazon.
A quick note: This article contains affiliate links to Amazon.com, by clicking on links on this page and by making a purchase on Amazon site, I might earn an affiliate income from that. Prices for point & shoot cameras listed on this page are retrieved using Amazon Product Advertising API and is updated daily. For actual prices please refer on product page on Amazon.
Sony W800/B 20.1 MP Digital Camera (Black)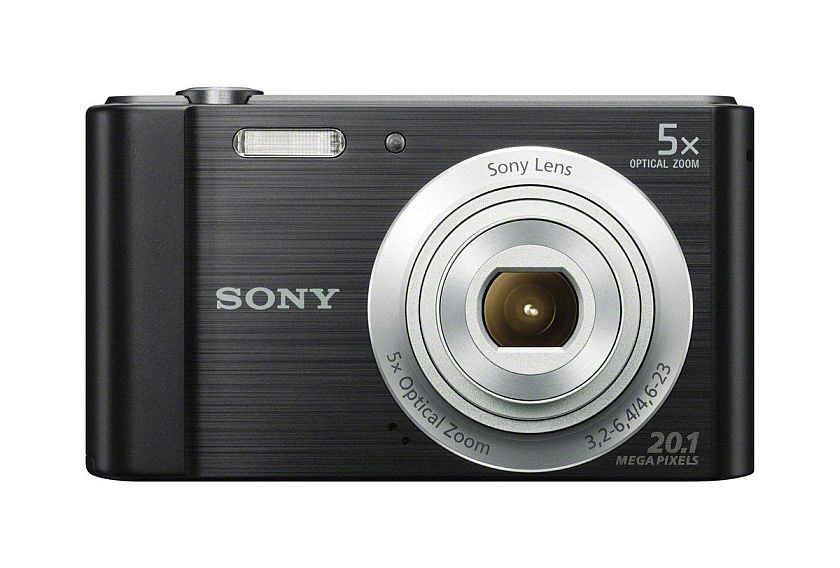 A powerful 20.1 megapixel super HAD CCD image sensor helps you capture gorgeous images with superb contrast and clarity down to the finest detail.
MP Super HAD CCD sensor for beautifully detailed images
Sony Lens w/ 5x Optical Zoom
Reduced blur with SteadyShot Image stabilization
Capture your videos in 720p HD Movie mode
Simplify camera menu with Easy Mode.
List Price: $129.00 Buy this camera on Amazon
Ricoh Theta S Digital Camera (Black)

With the Ricoh Theta S 360-Degree Spherical Digital Camera, you can capture your memories in a vivid, high resolution 360-degree world. Take high-quality pictures thanks to the newly-developed f/2.0 lens. Record 1080p HD video at 30 frames per second and 25 minutes of continuous video. Store it all with 8GB of internal memory. You can even use the live view function on your smartphone, and enjoy live streaming via USB or HDMI. Manual control allows recording of long exposures of up to 1 minute. It is equipped with an LED mode display, and you can use the mode button to easily switch between photo and video.
360 Degree Spherical Panorama images and Spherical Videos up to 25 minutes
Live view function on mobile device
Transfer videos directly to your mobile device without the need of a computer
Full HD Video at 30fps
360 Degree Spherical Video Supported by YouTube
List Price: Buy this camera on Amazon
Nikon COOLPIX S33 Waterproof Digital Camera (Blue)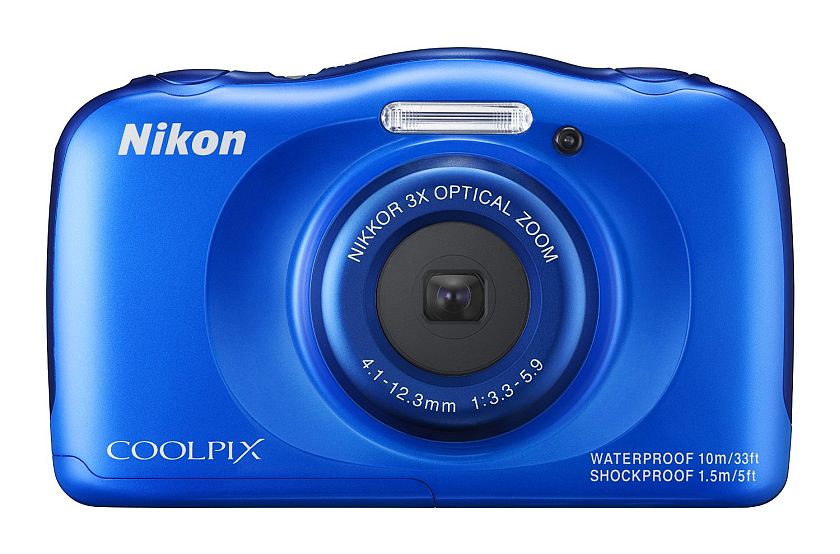 A camera designed for nonstop family fun. Waterproof, shockproof and freezeproof, it's ideal for the beach, the pool, skiing, amusement parks and other adventures. Oversized buttons and a simple menu system make it easy for the whole family to use, and a dedicated Movie Record button makes it easy to switch between taking 13-megapixel photos and Full HD 1080p videos with stereo sound.
Waterproof up to 33 feet deep; shockproof up to 5 feet; freezeproof down to 14° F
3x wide-angle NIKKOR glass zoom lens
13.2-MP CMOS sensor
Full HD 1080p videos with stereo sound
Oversized buttons and easy menus
List Price: $329.00 Buy this camera on Amazon
Nikon Coolpix L330 Digital Camera (Black)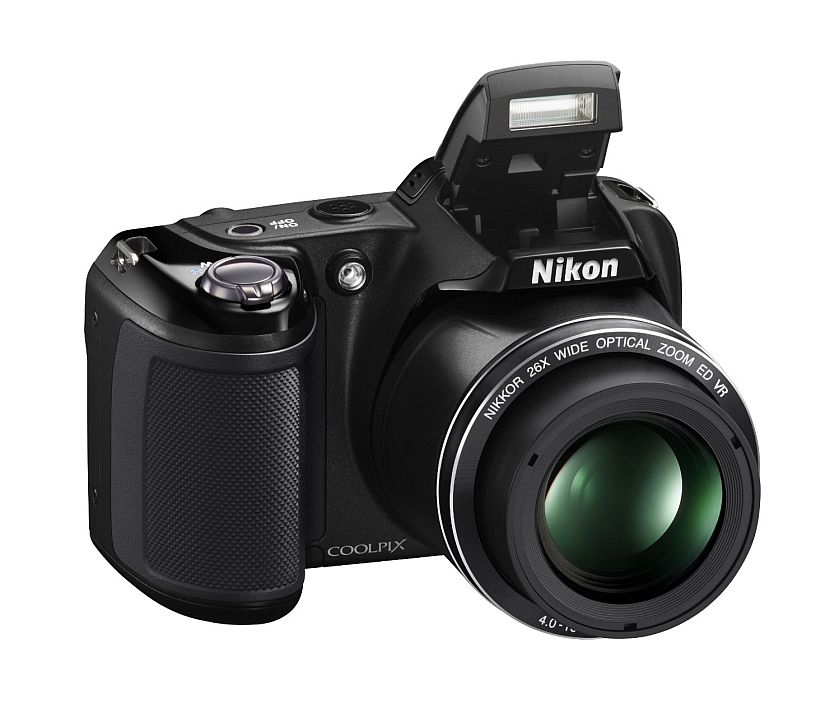 NIKKOR lens with 26x optical zoom; 4.0-104.0 mm (35mm [135] format equivalent: 22.5-585 mm), f/3.1-5.9
Digital zoom magnification Up to 4x (35mm [135] format equivalent: Approx. 2340 mm)
Storage media SD/SDHC/SDXC memory cards
Power sources AA-size batteries
Includes Four LR6/L40 (AA-size) alkaline batteries, UC-E16 USB Cable, Camera Strap, LC-CP25 Lens Cap (with cord), ViewNX 2 CD
List Price: $69.79 Buy this camera on Amazon
Sony DSCW830 20.1 MP Digital Camera with 2.7-Inch LCD (Silver)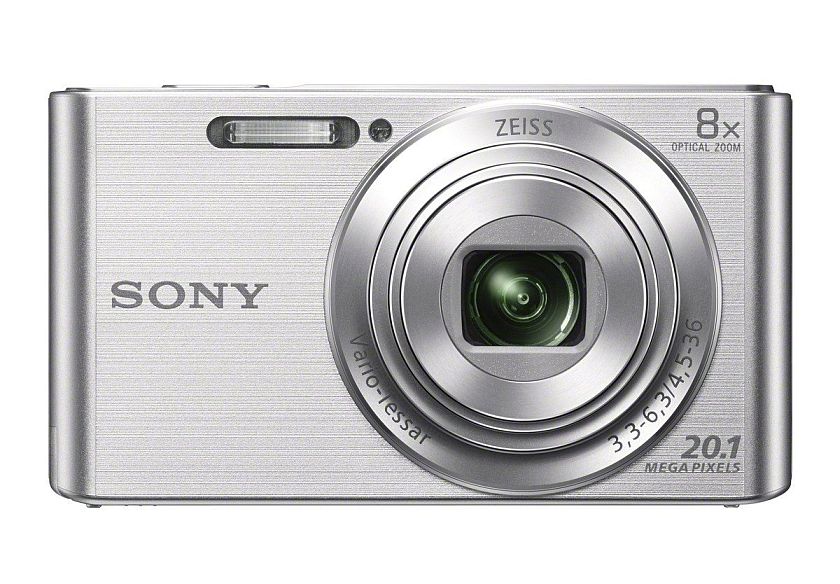 It"s the amazingly easy-to-use camera that slips right in your pocket-with an 8x optical zoom, 20.1MP photos and beautifully-detailed HD videos. And pics stay clearer, even with shaky hands thanks to Optical Steady Shot image stabilization. You can also enhance your images with built-in effects that adjust skin tone and texture or even whiten teeth.
20.1 Megapixel Plus 8x Zoom
Optical Steady Shot image Stabilization with 2-way Active Mode
720p MP4 HD Movie Mode
List Price: $145.00 Buy this camera on Amazon
Panasonic LUMIX DMC-FZ70 16.1 MP Digital Camera with 60x Optical Image Stabilized Zoom and 3-Inch LCD (Black)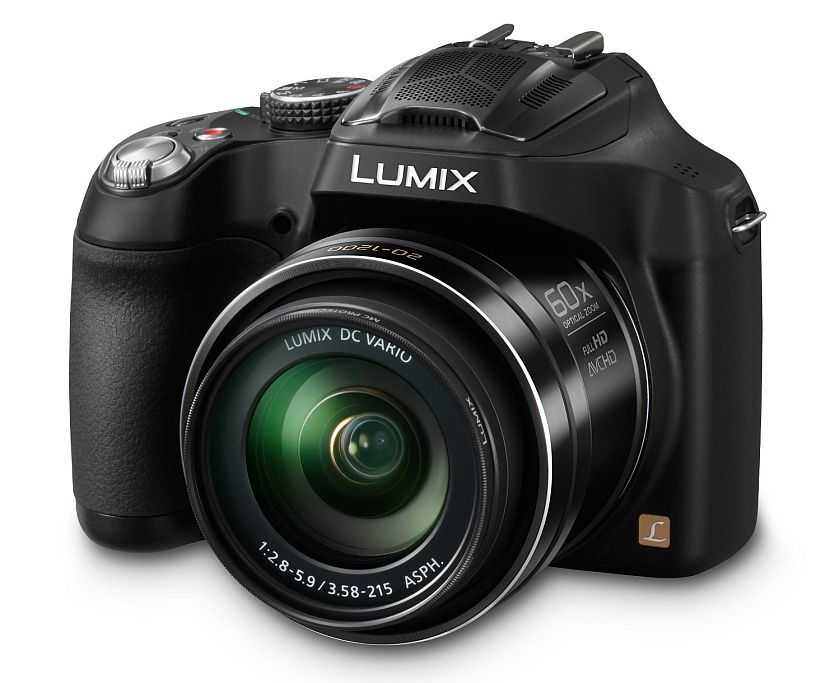 Bring the action in super close with category class leading 60X optical zoom (20mm-1200mm) Experience Full 1080/60i HD Panasonic Video recording with auto focus Zoom focused Dolby quality sound recording locks out ambient noise for enhanced audio quality
List Price: $219.99 Buy this camera on Amazon
Nikon COOLPIX S3700 Digital Camera with 8x Optical Zoom and Built-In Wi-Fi (Silver)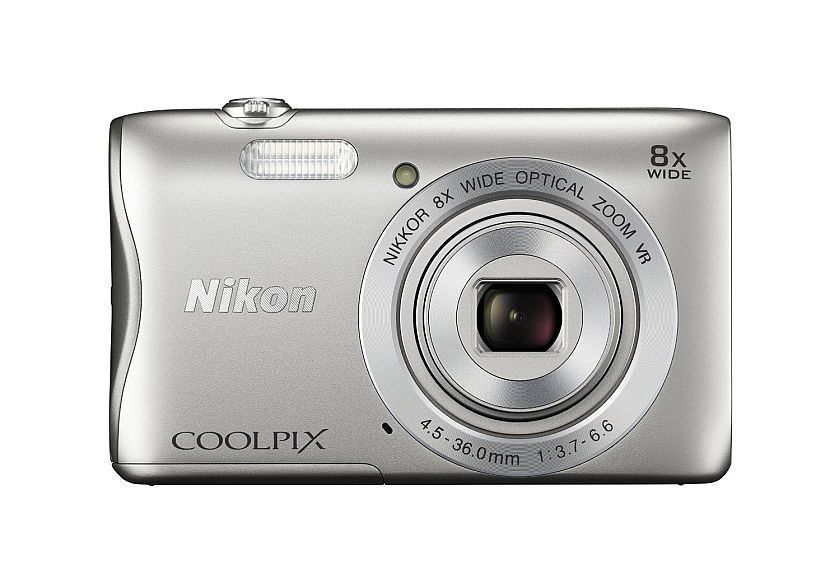 It's hard to believe how much the Nikon Coolpix S3700 Wi-Fi Digital Camera offers. Share exceptional images from the S3700 to a compatible smartphone wirelessly--in a snap, using built-in Wi-Fi and Near Field Communication technology (NFC). Pull the COOLPIX S3700 out of a pocket or purse, zoom in and capture a special moment as a great 20-megapixel photo. Additional features: Vibration Reduction, Scene Auto Selector, Smart Portrait System, Target Finding AF, 720P HD Video, plus more!
8x optical zoom; 16x dynamic fine zoom, an enhanced zoom function that effectively doubles your reach
720p HD video capabilities
16 Scene Modes and Scene Auto Selector
Built-in Wi-Fi and Near Field Communication technology allow you to wirelessly share photos to a compatible smartphone
List Price: $119.98 Buy this camera on Amazon
Ivation 20MP Underwater Shockproof Digital Camera & Video Camera w/Dual Full-Color LCD Displays - Fully Waterproof & Submersible Up to 10 Feet (Blue)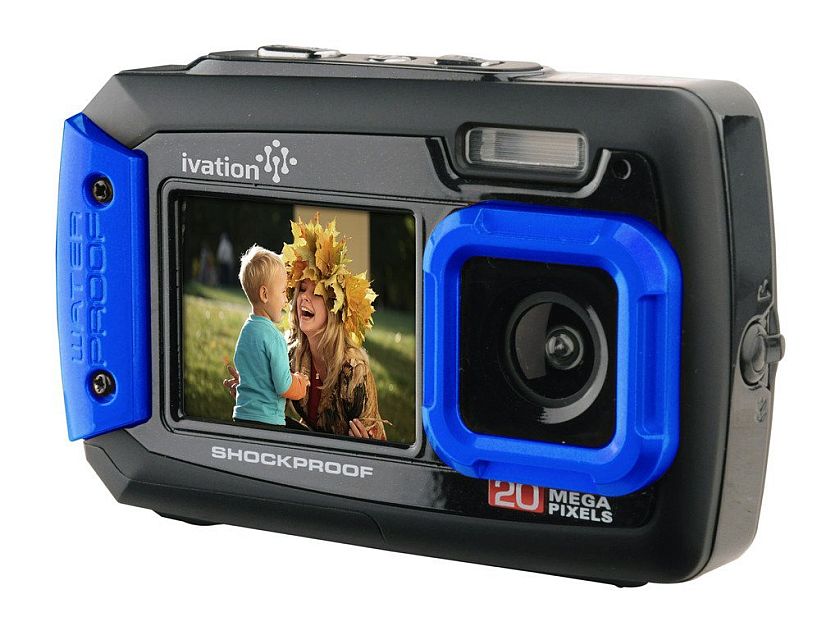 Packing for a trip? Don't forget your Ivation underwater camera. Featuring a ruggedly waterproof yet slim and lightweight form factor, this is the perfect little memory maker for use anywhere, anytime. Shooting at the waterpark? It's fully submersible up to 10 feet. Jeeping through the desert? It's fully dustproof. On a snowboard, hurtling down a treacherous mountain? It's shockproof as well.
Rugged, Slim, Compact and Waterproof up to 10 Feet, Dustproof & Shockproof
Captures 20MP Photos & 640x480 (VGA resolution) Videos; Sports 4x Digital Zoom
Dual Full-Color LCD Displays: Standard 2.7" Display + Front-Facing (Selfie) 1.8" Display
4x Digital Zoom & Built-In Flash
Runs on Two AAA Batteries - Accepts MicroSD Cards up to 32GB
List Price: $77.89 Buy this camera on Amazon
Sony Cyber-shot DSC-RX100 IV 20.2 MP Digital Still Camera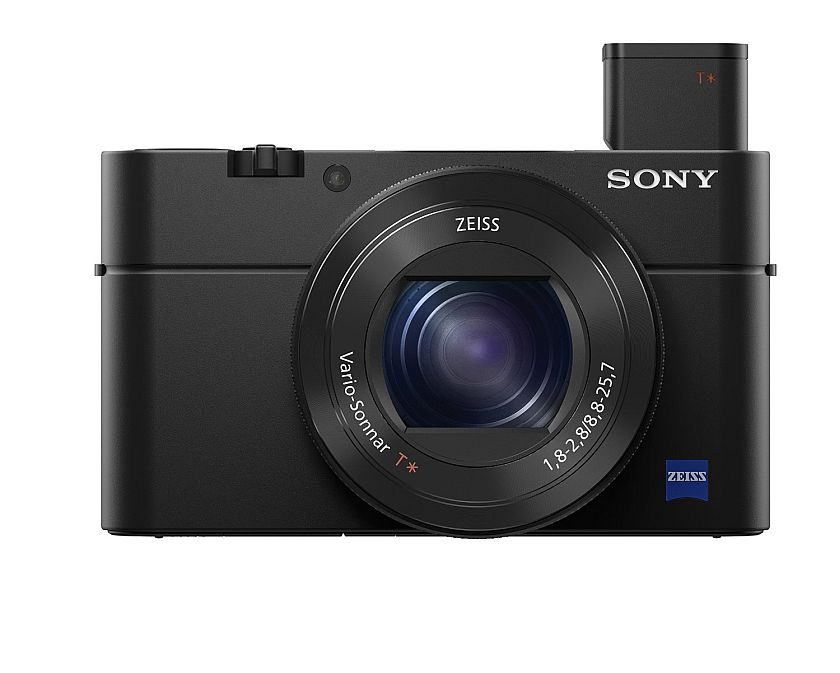 World's first1 20.1 MP 1" Exmor RS stacked back illuminated CMOS, High resolution 4K movie recording with direct pixel readout and no pixel binning, Super slow-motion movie3 HFR (High frame rate) up to 960 fps (40x)
Super-speed Anti-Distortion Shutter at max. 1/32000 sec. up to 16fps, Bright F1.8- F2.8 ZEISS Vario-Sonar T* lens (24-70mm), Fast Intelligent AF thanks to the new Exmor RS CMOS sensor
Retractable XGA OLED Tru-Finer viewfinder and Sharp 3" multi-angle LCD, Simple connectivity to smartphones via Wi-Fi and NFC w/ camera apps, Dual record of 16.8MP photos while shooting movie w/ auto settings
Enhanced pro-video functions and NTSC switchable
List Price: [amazon B00ZDWGM34 listpriceformattedprice] Buy this camera on Amazon
Nikon COOLPIX L340 Digital Camera (Black)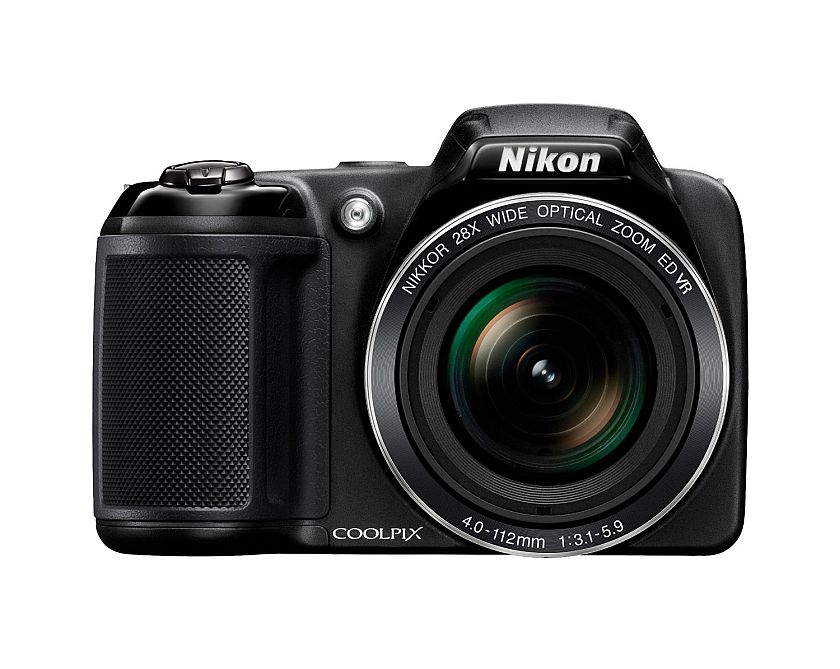 The Nikon L340 is a model that makes capturing beautiful images easy with simple operations. It packs a 28x optical zoom (up to 56x when Dynamic Fine Zoom is used) NIKKOR lens that covers the wide-angle 22.5 mm to super-telephoto 630 mm angles of view (equivalent focal lengths in 35mm [135] format) in one of the smallest bodies in its class. It also offers a large grip that fits easily and comfortably in the hand, simple and intuitive operation, a vibration reduction (VR) function that offers excellent compensation for camera shake, and a large, high-definition LCD monitor.
28x optical zoom, 56x Dynamic Fine Zoom
20.2-MP CCD sensor for bright, sharp photos and HD videos
Larger ergonomic design for easier shooting
HD 720p videos with sound bring your memories to life
List Price: Buy this camera on Amazon
Spy Tec Mobius Action Camera 1080P HD Mini Sports Cam - Wide Angle Edition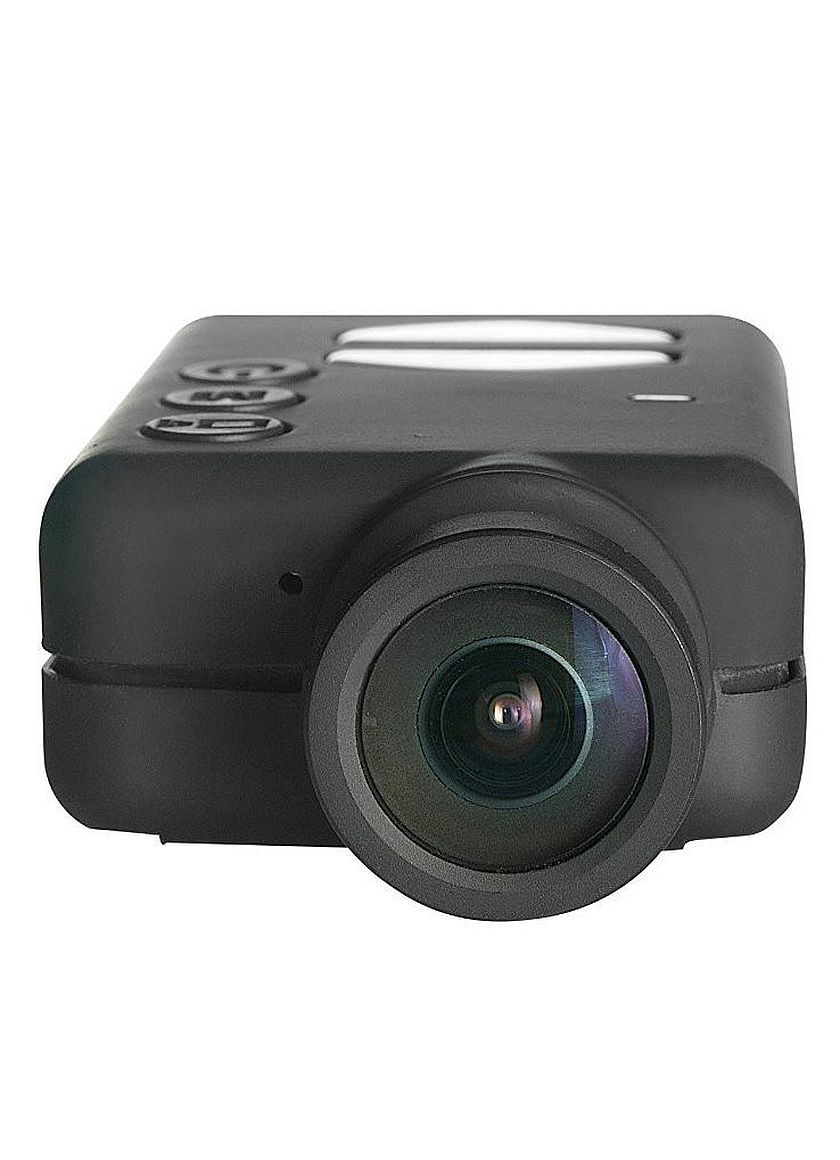 The Mobius ActionCam is everything you could ever ask for in a mini camera. At 2x1x1 inches big and weighing only 1.2oz, it's both smaller and lighter than the average deck of playing cards - and packed full with an incredible array of features. It can record video in super sharp 1080p HD resolution and includes WDR (Wide Dynamic Range) for recording in low light situations. A time lapse option allows you to take still photographs at timed intervals, and for recording fast-moving scenes (such as when driving) the camera comes equipped with a setting for shooting at 720p and 60 frames per second - ensuring you can spot even the briefest details during playback. It can also be connected to your computer in order to shoot live video.
1080P HD Video Mini Action Camera
Japanese Wide-Angle Lens with HFOV of 135 Degrees (Lens C2)
Small Size, Incredibly Light - 2 x 1 x 1 and only 1.37 oz!
Can be Mounted to Bike, Car or just about Anything!
2 Hour Battery Life
List Price: Buy this camera on Amazon
Olympus TG-860 Tough Waterproof Digital Camera with 3-Inch LCD (Orange)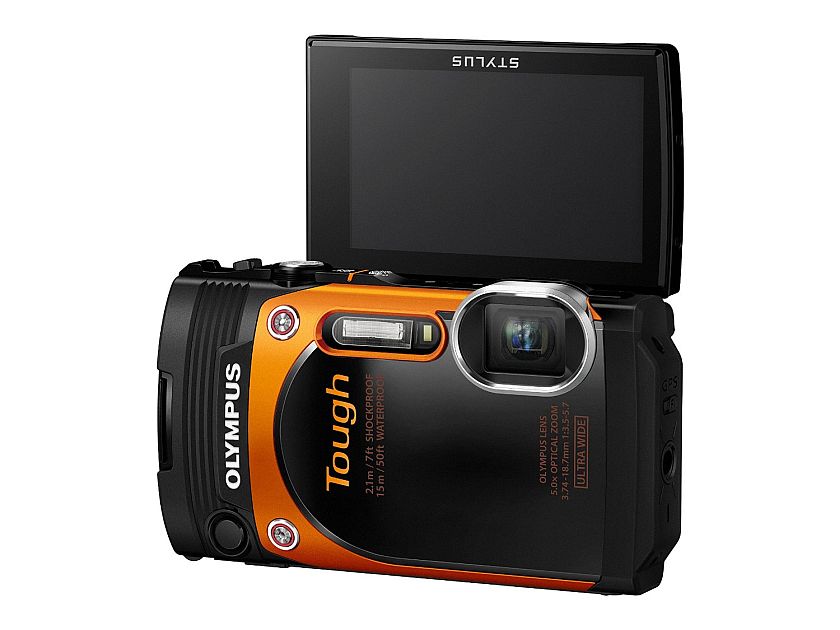 The new TG-860 is the camera you'll want to have along for every adventure. Its brawny exterior is built to withstand harsh weather and rough treatment, while its powerful mix of image processing power, creative flexibility, and up-to-the-minute connectivity – with built-in WiFi and GPS – make this camera the perfect choice for capturing action-packed photos and videos. Wherever you take the TG-860, share-worthy shots are sure to follow.
Waterproof to 50 ft., Shockproof to 7 ft., Freeze proof to 14 degrees F, Crushproof to 220 LBF
21mm Ultra-wide lens with 5x optical zoom & 180 degree tilting LCD
Sportcam mode (60p movies, High-Speed movies, Time-Lapse movies)
Art Filters and in-camera sweep panorama capabilities
Built in Wi-Fi & GPS
List Price: Buy this camera on Amazon
Vivitar 16mp Camera + 2.4" tft Panel, Colors May Vary
Don't miss out on a great shot! Flip the 2.4" LCD screen to take a self portrait, or include yourself in every photo! The iTwist F124 features a 10.1 Megapixel resolution, together with high quality 4x digital zoom. Innovative Anti-Shake and Face/Smile Detection functions, with a 3 AAA power source and Video Recording make it an easy choice for any amateur photographer.
Resolution of 16 MP
Built-In Memory of 32MB DDR1(Buffer)
External Memory SD card (Up to 32GB)
Holds up to 32 GB SD External Memory (Not Included)
List Price: $255.08 Buy this camera on Amazon
Olympus TG-4 16 MP Waterproof Digital Camera with 3-Inch LCD (Red)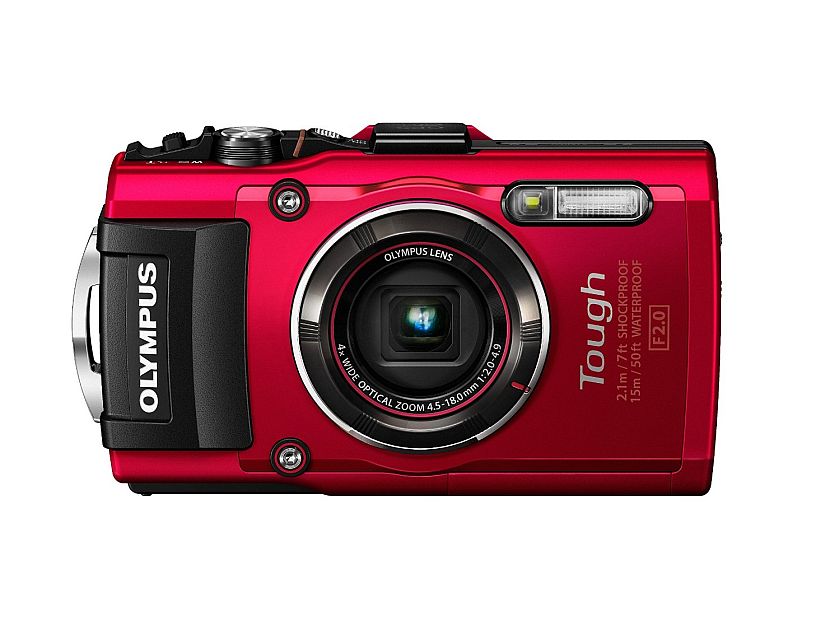 4X wide-angle optical zoom with fast f2.0 high speed lens
Waterproof to depths of 50 feet, Freeze proof to 14 degrees F, Shockproof to 7 feet, Crushproof to 220 lb.
RAW capture, Live Composite, Underwater modes with Underwater HDR
Wi-Fi / GPS / e. Compass
1080P HD video
List Price: $159.99 Buy this camera on Amazon
Nikon COOLPIX S33 Waterproof Digital Camera (White)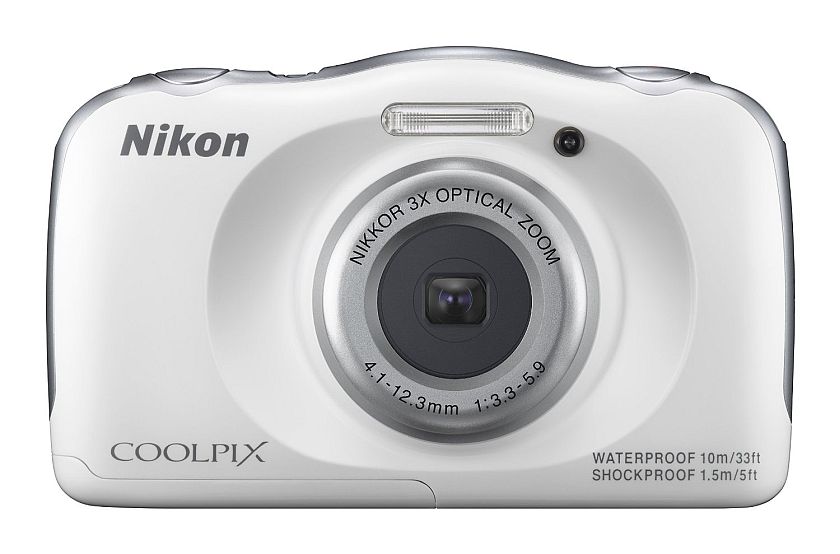 The Nikon Coolpix S33 Shock & Waterproof Digital Camera is designed to withstand whatever you throw at it. Waterproof, shockproof and freezeproof, it's ideal for the beach, the pool, skiing, amusement parks and other bumpy adventures. Oversized buttons and easy menus mean everyone can have a turn taking photos and Full HD 1080p videos. Additional features: 13.2MP low-light CMOS sensor, 3x Zoom-NIKKOR Glass Lens, 2.7" LCD screen, Electronic Vibration Reduction, slideshows, plus more!
Waterproof up to 33 feet deep; shockproof up to 5 feet; freezeproof down to 14° F
3x wide-angle NIKKOR glass zoom lens
13.2-MP CMOS sensor
Full HD 1080p videos with stereo sound
Oversized buttons and easy menus
List Price: