Wow!! Just wow! It took les than 10 days, to rank tourgeorgia.eu in TOP million visited sites, according to Alexa.com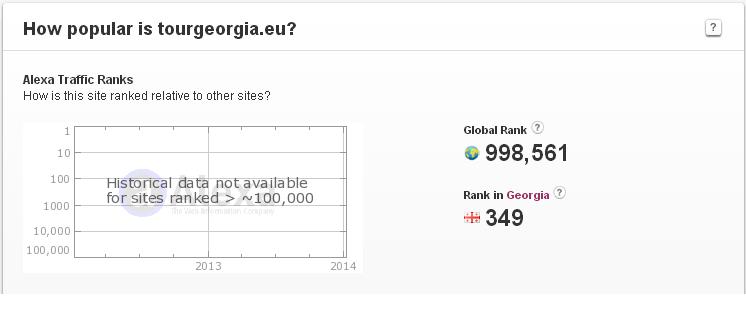 What's next?
Well, how cool it may sound to be in TOP million, it's not the most precise data to rely on. But keeping up, and moving to TOP 500 000 - may be next priority.
As you can see - tourgeorgia.eu ranks 349 in Georgia, what is up from 664 a week ago. I would be very happy to see site ranking in TOP 100 by the end.
Again - God, be with us!
About Alexa
Alexa is the leading provider of free, global web metrics. Search Alexa to discover the most successful sites on the web by keyword, category, or country. Use our analytics for competitive analysis, benchmarking, market research, or business development. Use Alexa's Pro tools to optimize your company's presence on the web.