Exciting News from the Alexa Rankings!
This morning, I checked the Alexa stats for Tourgeorgia.EU and was thrilled to find that the site has reached a significant milestone. With a current ranking of 484,018, it has made it into the Top 500k list of Alexa. In the country of Georgia, the site is even more impressive, ranking at number 119.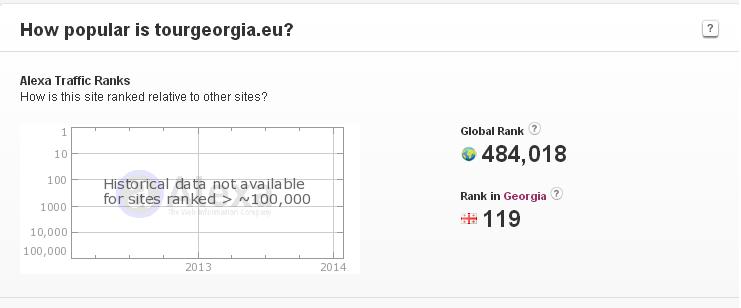 As a webmaster, I've been keeping a close eye on Alexa traffic ratings this year and I've shared my thoughts about the accuracy of the data provided by Alexa. Although there may be some doubts, I find the data insightful and enjoy tracking it.
My ultimate goal for the website is to reach the Top 100k list, hopefully, this year. The next step would be to reach the Top 250k list. It will be interesting to see if we can achieve this milestone in the coming months.
For those who are unfamiliar with Alexa, it is a web information company that was founded in 1996. Its mission is to provide free website analytics for all websites, and it has been a trusted source for millions of people around the world who visit Alexa.com each month to access its web analytics and other services.