Recently I started a tutorial series, how to upgrade Drupal 6 to Drupal 7 (major upgrade), but today I faced a problem, which involved a upgrade from Drupal 7.10 to newest Drupal version (minor upgrade).
Depending on - how much complex system you have already built in your Drupal 7 site - you must make an backup, for entire Drupal system (including file and database) to be sure, in case things goes bad - you have a backup plan.
Read here, how to make backups for you system (don't be confused, that it's about Drupal 6 - the same rules applies for Drupal 7 as well)
Once your backup are ready, you are ready to move on.
If you are on live site - you should put your site into Maintenance mode:

Drupal Maintenance Mode
Once your site is under Maintenance mode - go to Drupal.org site and find newest Drupal installation files.( By time writing this tutorial newest available Drupal files are 7.23.)
Download them. Extract to your desktop for example, and by using ftp program, like filezilla upload to your Drupal installation root folder. (If you are using drush or putty - you know better than me, right? :) )
Override all files on your exiting Drupal installation folder.
Depending on your internet speed connection, it could be a lengthy process. So that's the reason I sometimes prefer to use Putty for file downloads over internet.
In this case for file transfer I used WinSCP, and it took ~ 12 minutes to upload and override all Drupal files.
When file upload is done, head to your domain name, to check if everything looks fine, if yes, go to yourdomainname.com/update.php and press the Continue button. This will trigger database updates on your Drupal installation.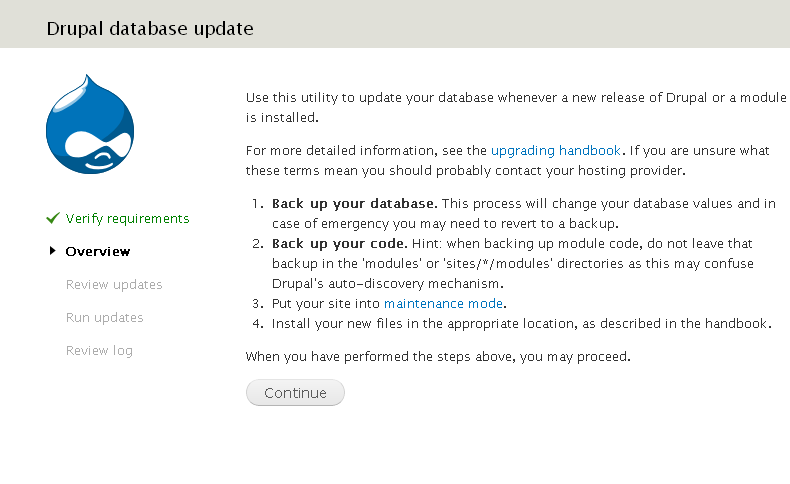 Drupal database update screen
Once database upgrade is done, you should see screen like this.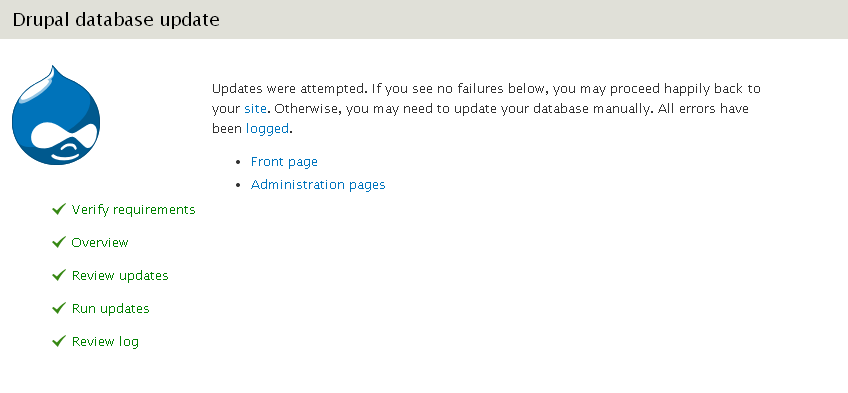 If there were any errors during this process, you should follow instructions on the same screen.
Now, remove your site from the maintenance mode and put it live.
Find more Drupal Development tutorials or drop a comment!