What laptops will be popular in 2015? Will Chromebooks will become most popular choice of new buyers? Will smaller screen sizes will took over larger?
Those are the questions concerning me now, at the end of 2014.
I'm not very inspired of Chromebooks as they are now, but probably following others pattern I will start using it one day. I'm against trend of smaller screens - but I see they are becoming more popular in our days - I mean how one can work on a screen with size 11 inches? It's probably a laptop for kids but not for some normal work (if I'm wrong - please leave me a comment).
Anyway - if you are of to searching your brand new laptop here are TOP 20 Hot Releases on Amazon (most of them are released on late Q4 of 2014) - which might indicate them to became a very popular choice in close future.
Please note those items are available for sale on Amazon, by clicking on links on this page and by making a purchase on Amazon site, I will earn an affiliate income from that.
Acer Aspire E 15 ES1-512-C88M 15.6-Inch Laptop (Diamond Black)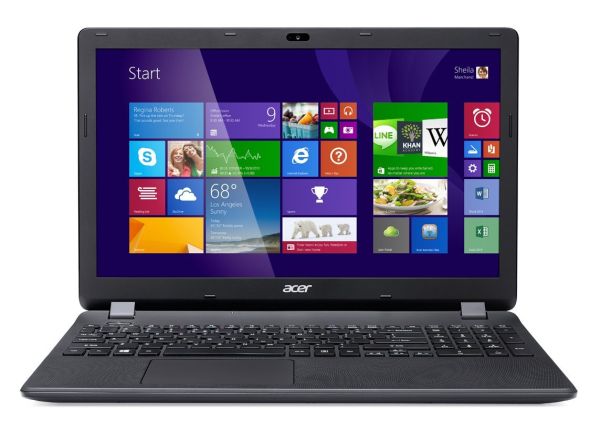 First release on Amazon: October 5, 2014
Product description:
Acer Aspire ES1-512-C88M comes with these high level specs: Intel Celeron N2840 Dual-Core Processor 2.16GHz with Intel Burst Technology up to 2.58GHz, Windows 8.1 with Bing, 15.6" HD Widescreen LED-backlit Display, Intel HD Graphics, 4096MB DDR3L Memory, 500GB SATA Hard Drive (5400RPM), Secure Digital (SD) card reader, 802.11b/g/n Wireless LAN, Bluetooth 4.0, Gigabit Ethernet, Built-In Webcam, 2 - USB 2.0 Ports, 1 - USB 3.0 Port, 1 - HDMI Port, 3-cell Li-ion Battery (3220 mAh), Up to 7-hours Battery Life, 5.29 lbs. | 2.4 kg (system unit only)
Product specifications:
Intel Celeron N2840 2.16 GHz Processor (1 MB Cache)

4 GB DDR3L SDRAM

500 GB 5400 rpm Hard Drive

15.6-Inch Screen, Intel HD Graphics

Windows 8.1 with Bing, 7-hour battery life