Greetings from sunny Tbilisi. The weather is scorching here in Georgia, with temperatures well above +30 Celsius (89F) even in the second half of September.
In today's article, I'm going to look at 3 cryptocurrencies - Bitcoin, Ethereum, and Solana and make some predictions/forecasts based on technical analysis and my inner gut for the rest of the month.
The Crypto market, for the past weeks and a couple of months already, has been in a consolidation mode. 
Both investors and traders are looking for price action. Holders would love to see an upward trend, shorters would favor a downward trend. Speaking of me - neither. I'm neutral, but in general, would love more bullishness in the market. 
Bitcoin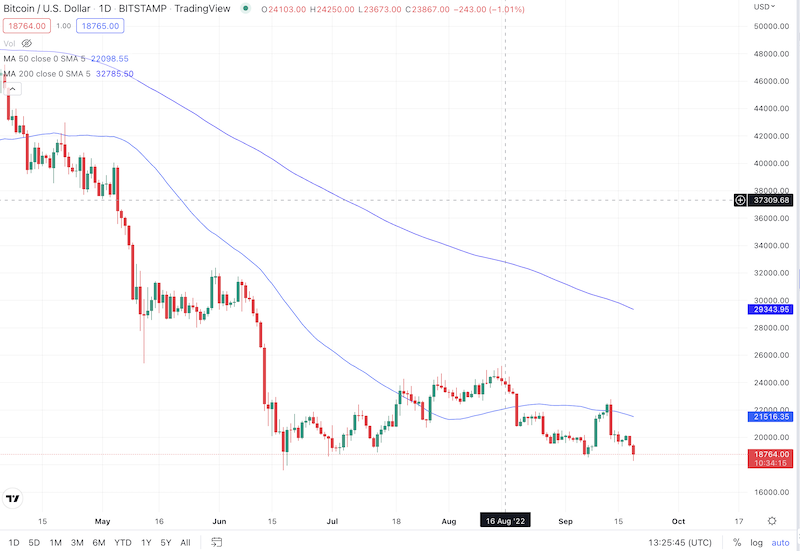 Bitcoin has been trading under both 50 and 200-day averages with short resistance set at $21,516, while it's hard to define the drop, I would look after the support at $17,700 which was last tested in mid-June. If we break $17,700 support there is a great chance we are heading down to the levels of $10,000
Ethereum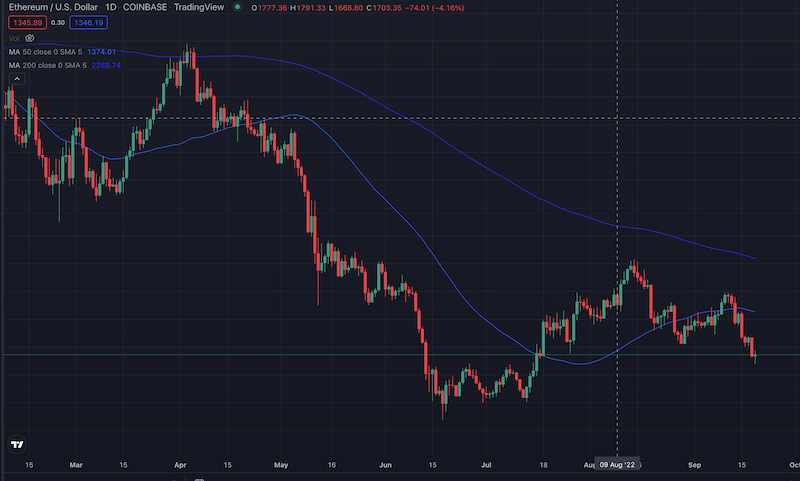 Just like Bitcoin, Ethereum is trading under both its 50-day and 200-day moving average with short-term resistance set at $1,651 (50-day moving average) and support at around $880. If we break under, there is a great chance we are heading toward $500
Solana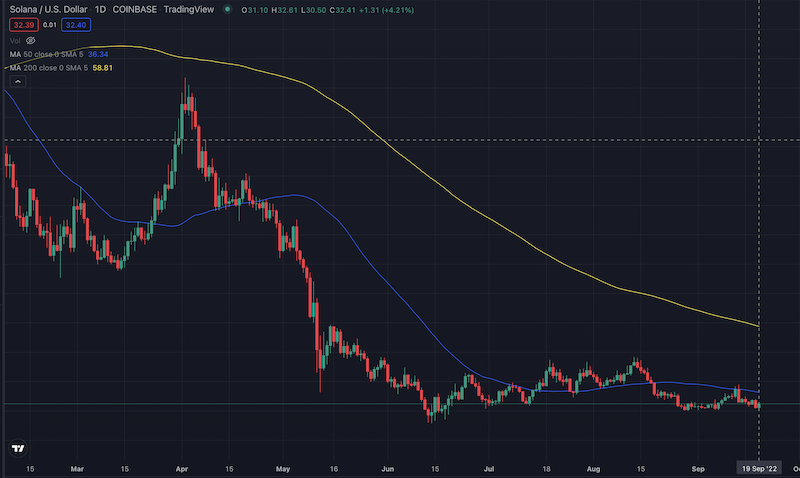 Also, Solana is in bearish territory trading under its 50-day and 200-day moving averages, with the short-term resistance set at $38.77 and support at $26.51.
Unlike Bitcoin and Ethereum, Solana seems more realistic to break above the 50-day moving average $36.5 and try to shoot to $48
The Bottom Line
From the three listed above, I would pay most attention to Bitcoin, as most of the other coins will mirror. Additionally take a look at the stock market, as Bitcoin loves to follow the stock market.