In this article, I'm going to talk about how I launched a paid newsletter on Substack and what steps I took to grow my audience from 0 subscribers to 100 in just7 months (April - December 2021)
Here is my newsletter Covered Calls with Reinis Fischer
I decided to brand this newsletter in my name, and not to chose something in general, adding Covered Calls clearly identifies the target audience (options trading).
Now as a person with more than 10 years of experience in search engine optimization (SEO) I realize the power lays in content and how Google sees it.
I decided to go a natural, long way, but IMHO the best way - Content is King - write and readers will come, write and subscribers will subscribe.
No social media, no paid advertisement, the only expectation - I have a YouTube channel where I also talk about stocks and options trading, Whenever I record and publish a new video I include a link back to my newsletter.
Some of my articles on Substack included a video from YouTube. As this is a topic I'm passionate enough, for me it's not hard making both an article and recording, editing and publishing video. 
Article writing
I understand really well, the power lays in good quality content, which gets the most eyeballs at the Google search. I decided to add a few "killer" articles - like how to, top 10 et.c.. I also produced a short video, looking could I get some boost on YouTube, and can YouTube give back some juice to the newsletter.
At that time I launched this newsletter there was an ongoing short squeeze in the stock market.
Penny stocks got pumped, many made nice bucks, many lost even more. I decided to cover a few stocks from the short squeeze list, as I knew this will attract more eyeballs,
Being in the stock market and being passionate about it + sharing my actual trades really helped
Asking for money
Once I reaches 20 subscribers I decided to ask for paid subscriptions. I created a simple e-mail header, with clear message and asked for $7/mo in exchange to some bonus content once in a week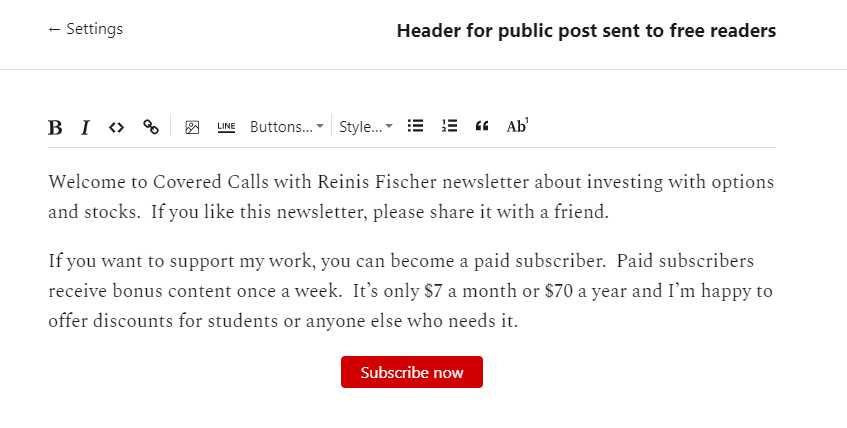 I knew, this is probably bit early to look for paid subscriptions, but as the subscrber base was growing I thought it shouldn't give a much harm. What I really wanted at this stage - to get at least one paying subsribers before reaching total 100 subsribers.
Fast forward, once I reached 100 subscribers 6 were paying.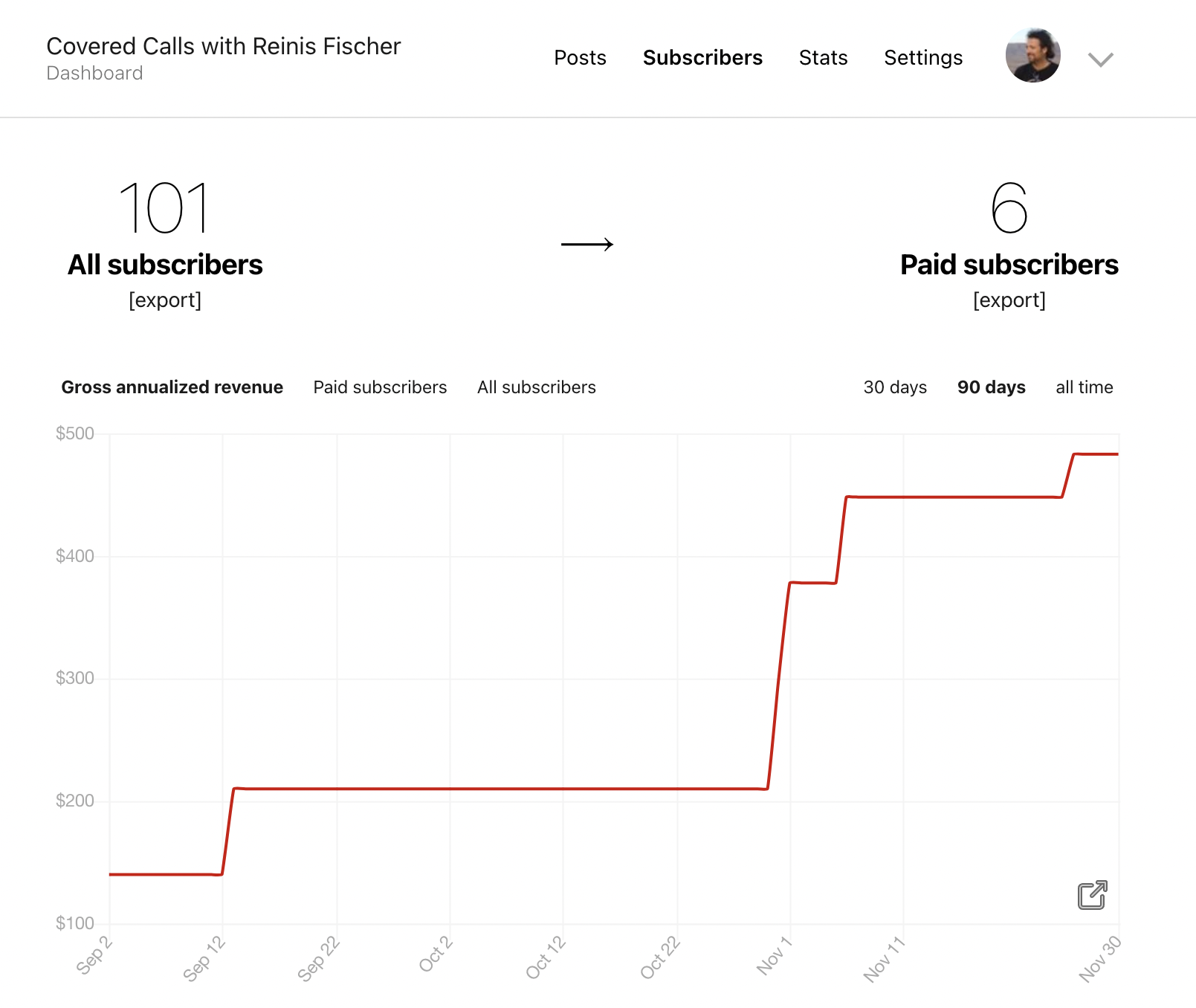 Now, this was much easier than I thought at the start. 
What's next? I'm looking to reach 200 subscribers in the next 3-4 month, and hopefully I will be able to double up paid subscriptions as well