Here at ReinisFischer.com I love challenges, whether they are about blogging, learning new skills, or financial oriented.
As my blog is turning 8 years old on October 10, 2021, I decided to launch another interesting 365 days challenge - Investing with Covered Calls in Dow Inc. stock for one year.
Dow Inc. is an American commodity chemical company. It was spun off DowDuPont on April 1, 2019, at which time it became a public company and was added to the Dow Jones Industrial Average. The company is headquartered in Midland, Michigan.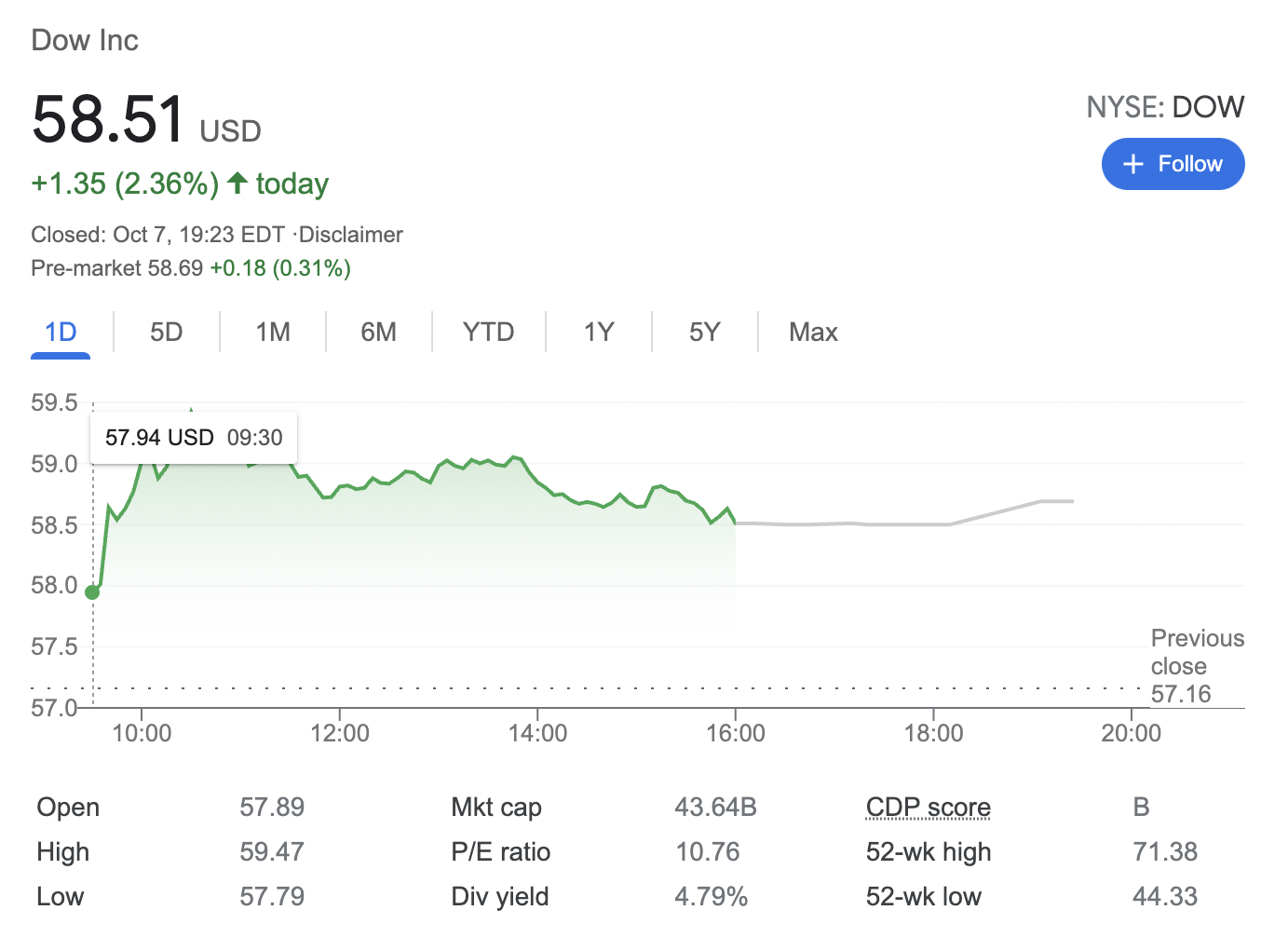 In case you re wondering what is a covered call:
The term covered call refers to a financial transaction in which the investor selling call options owns an equivalent amount of the underlying security. To execute this, an investor who holds a long position in an asset then writes (sells) call options on that same asset to generate an income stream. The investor's long position in the asset is the cover because it means the seller can deliver the shares if the buyer of the call option chooses to exercise.
My plan is to buy 100 shares with Dow inc stock and start selling weekly call options + collect the dividend. In fact, because of the dividend Dow Inc. looks like a stock I would like to hold for a long term in my stock portfolio. 
I hope I will manage to sell weekly options, but I understand that it could be quite unrealistic for the next 52 weeks in a row, so might be selling bi-weekly/ monthly / depending on the market condition. 
I'm looking to take about 25% gains in the next 365 days form this stock. Both stock appreciation, dividend income and options premium counts. As long as the Dow inc stock stays stable this seems attainable. The worst case scenario? To break even. 
To finance this purchase I'm using margin from my broker investing $5,850.
Think I could turn $5,850 into $7,312 in just one year? In case I will make at least $1,462 in the next 365 days I will re-inves this money into another quality dividend stock to sell covered calls on.
Subscribe to my newsletter about investing with covered calls to follow up this journey