As you maybe noticed, I ran a 365 days blogging in a row contest. Now is start of November, and brainstorming ideas, how to drive more traffic to my blog, I decided to give a try to Twitter. 
Idea is to use Twitter to interact with like minded people and of course to promote content availiable on my blog. Who knows will it end up, with writting again some bot to autopublish tweets to twitter or not (I'm willing to do each twitter post manually in next 30 days, each day)
Starting my 30 day Twitter contest on November 1st, 2013, I have 5 followers on Twitter.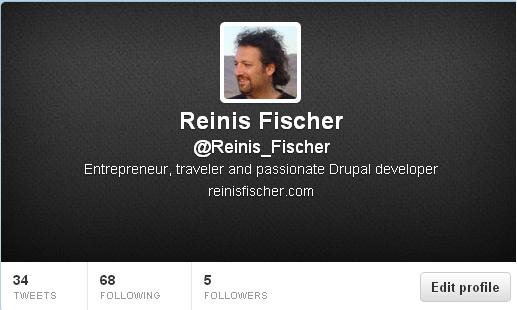 By end of the month, I'm willing to see 100 followers, and at least 50 referals from Twitter to my website. Fair enough?
Start following me: Reinis_Fischer