Bangert's restaurant is kinda a new restaurant located on the banks of river Venta between Old Brick Bridge and the Venta Waterfall on Pils street 1 in Kuldīga.
I first visited this restaurant last summer and found it a really great. So on the lovely Springs Sunday when I was doing some photo-shooting near Venta river banks I insisted we should visit this restaurant again so just I can add it to my blog and show it for you.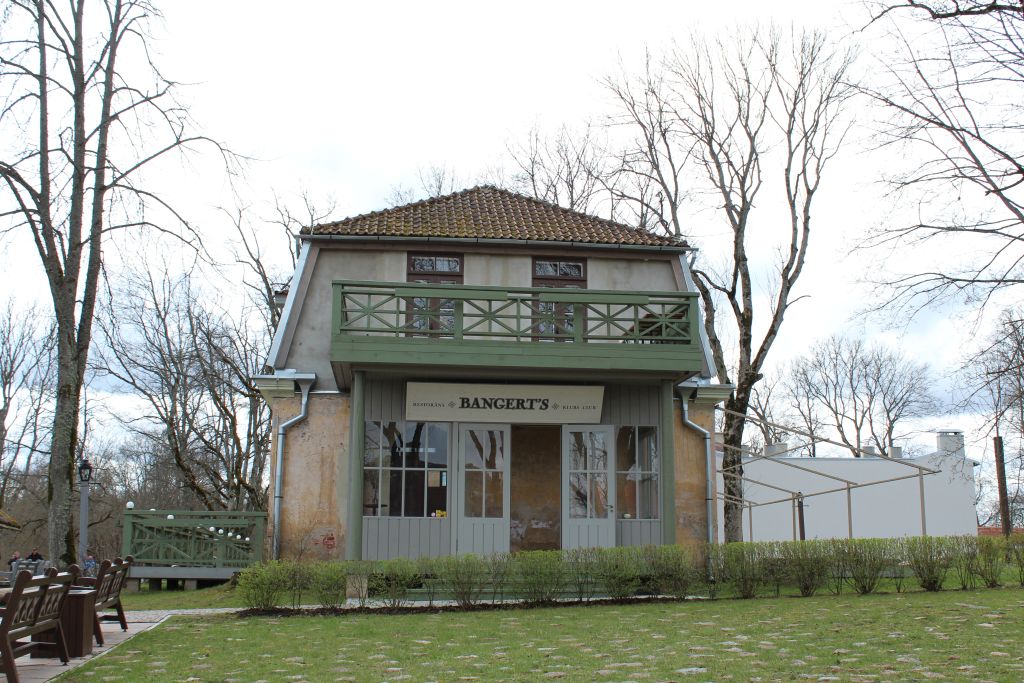 Restaurant Bangert's in Kuldīga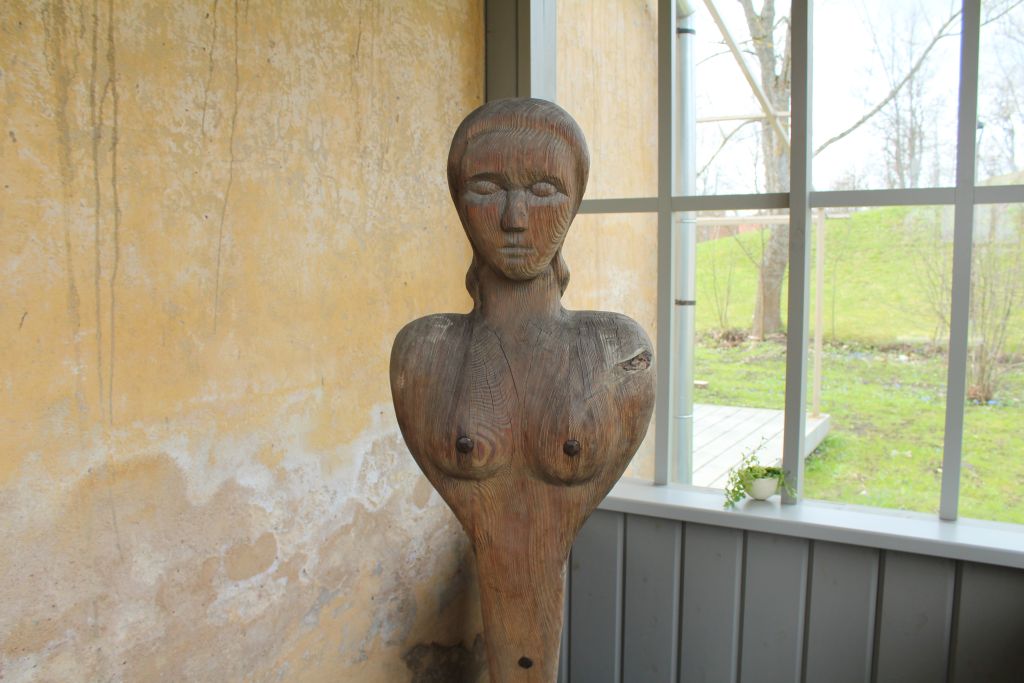 Wood carved naked lady at Bangert's restaurant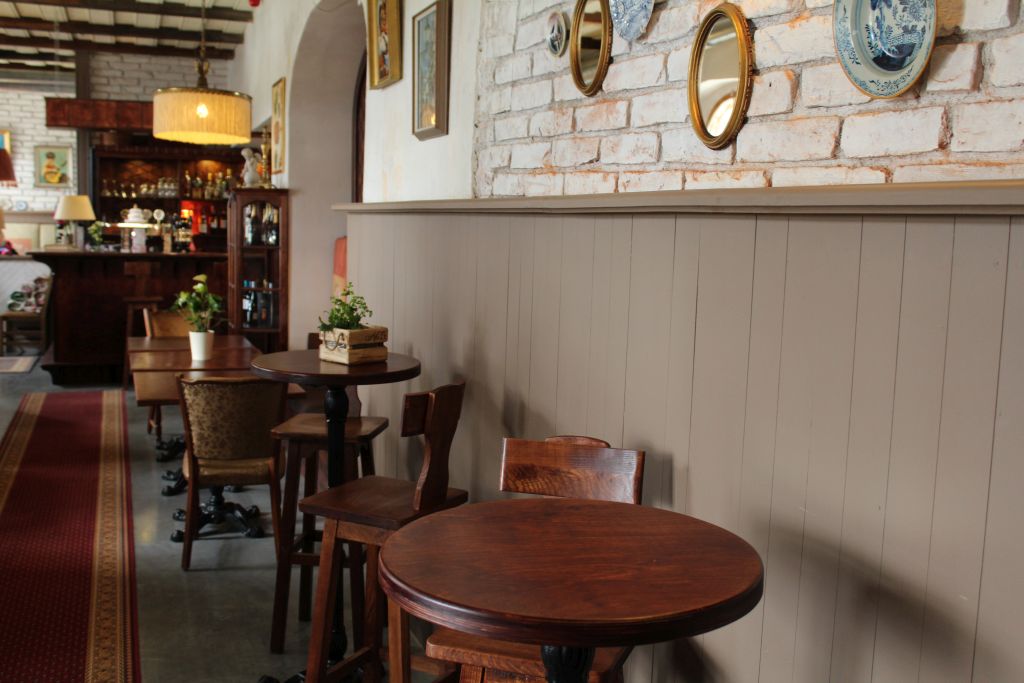 Interior at Bangert's Restaurant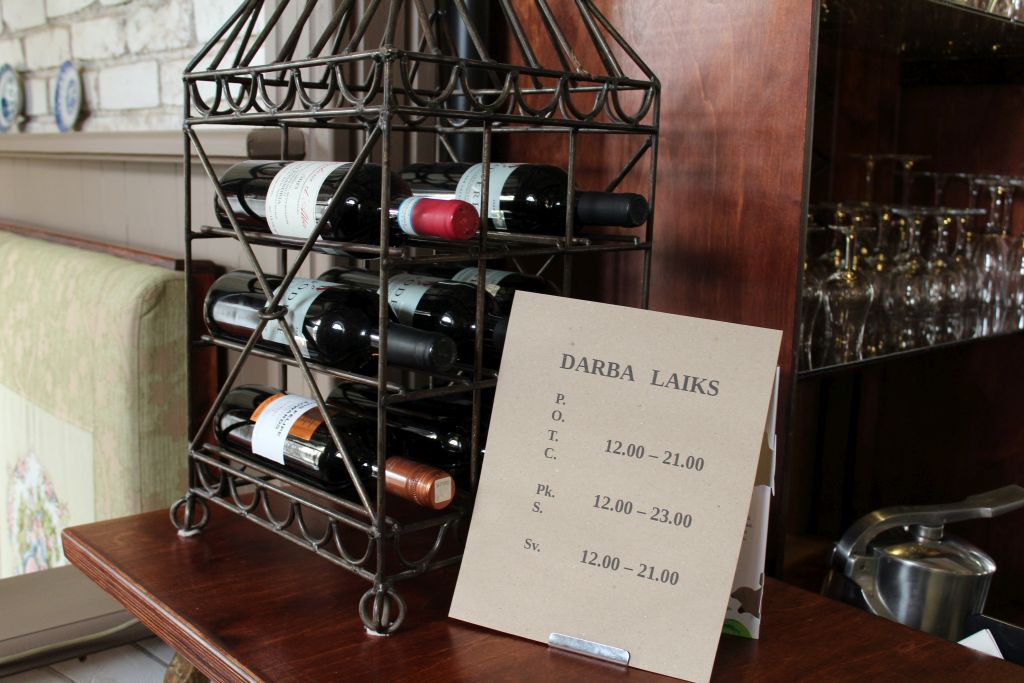 Working hours for Bangert's Restaurant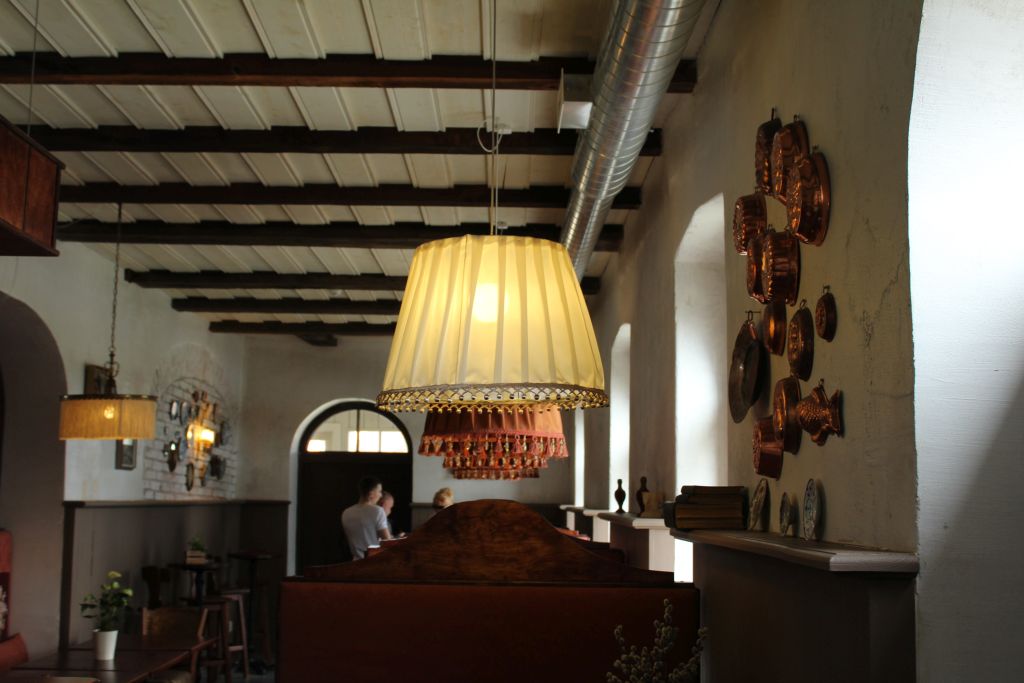 Interior at Bangert's Restaurant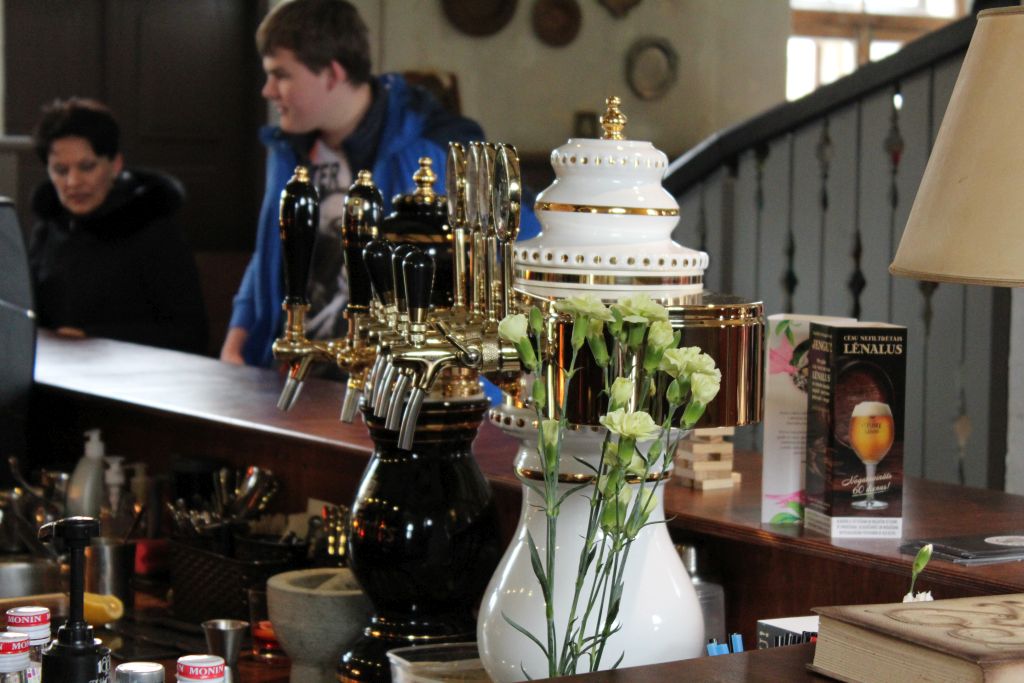 Bar counter at Bangert's restaurant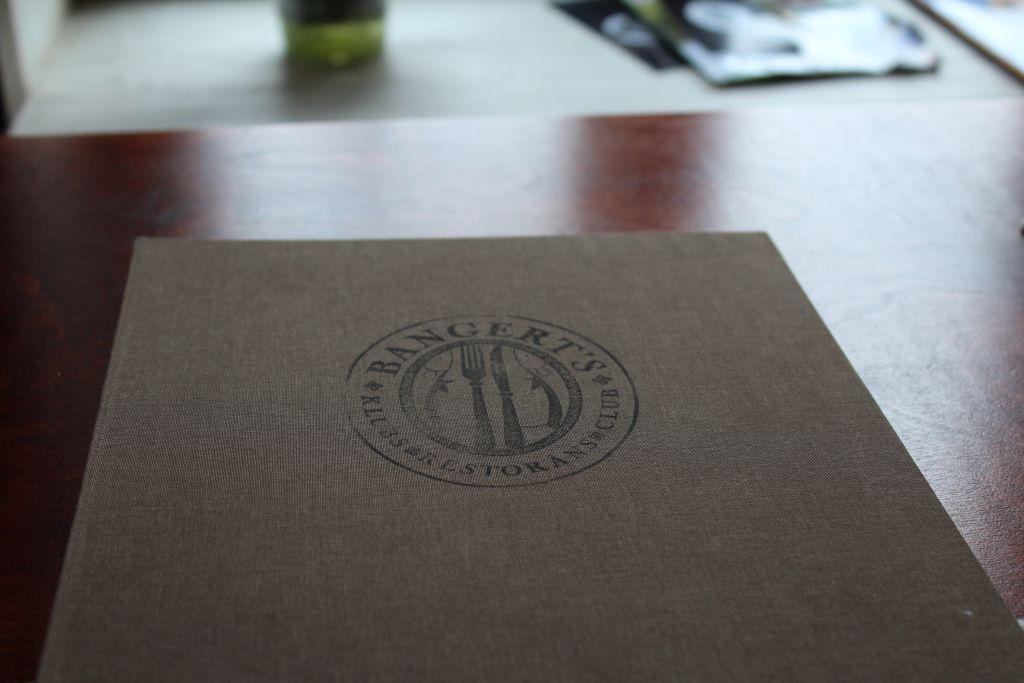 Menu at Restaurant Bangert's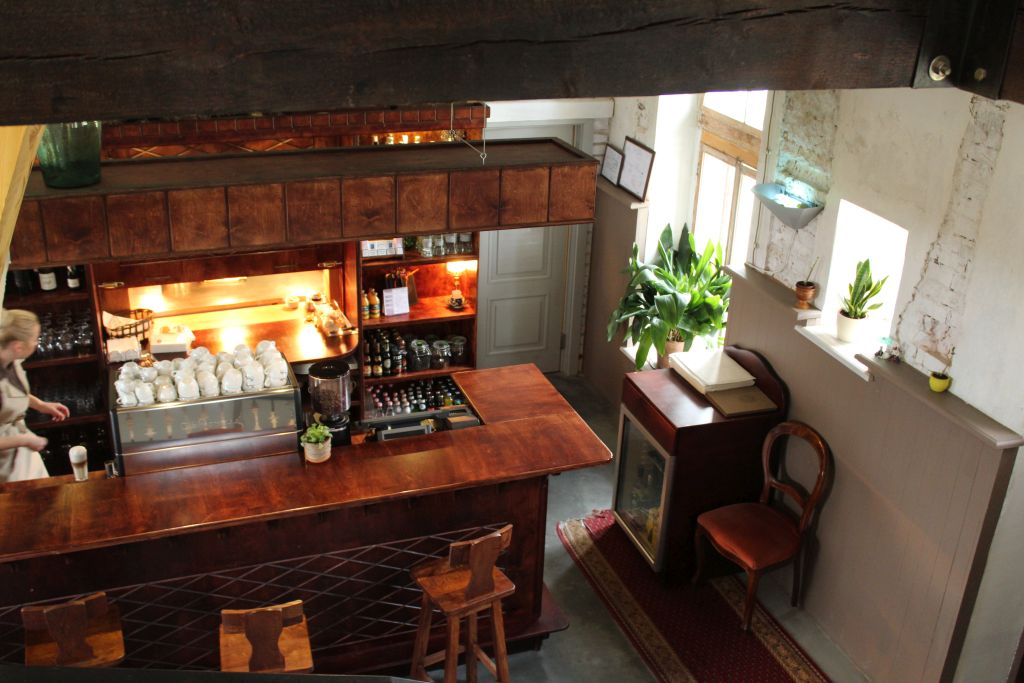 Bar counter at Bangert's restaurant
Restaurant is located in two floors, I was egaer to make as much photos as possible so I went upstairs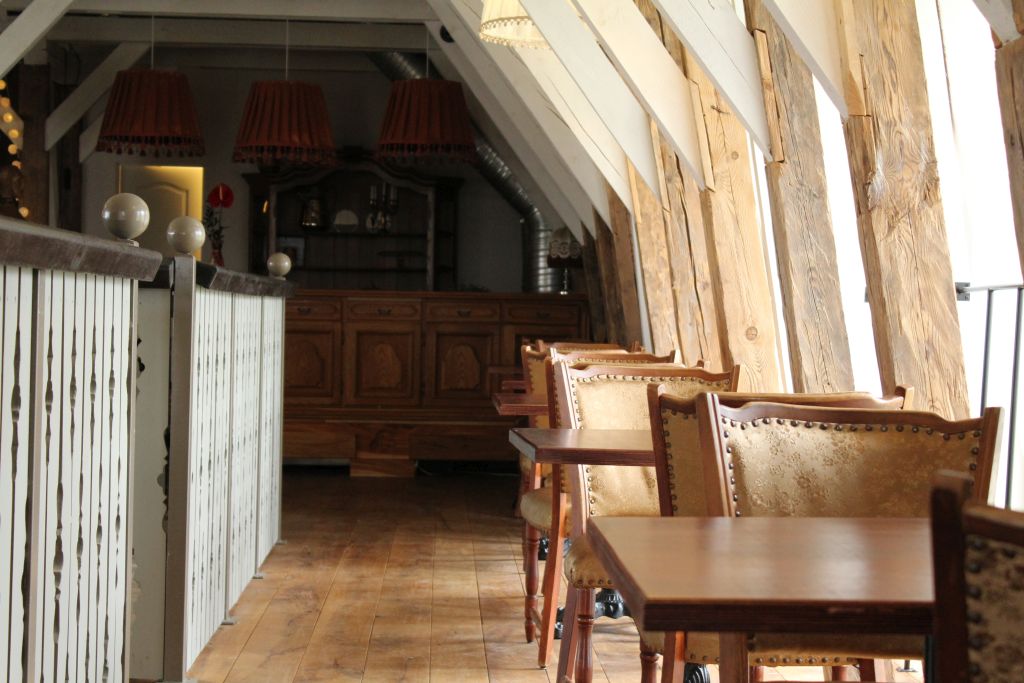 Interior at Restaurant Bangert's second floor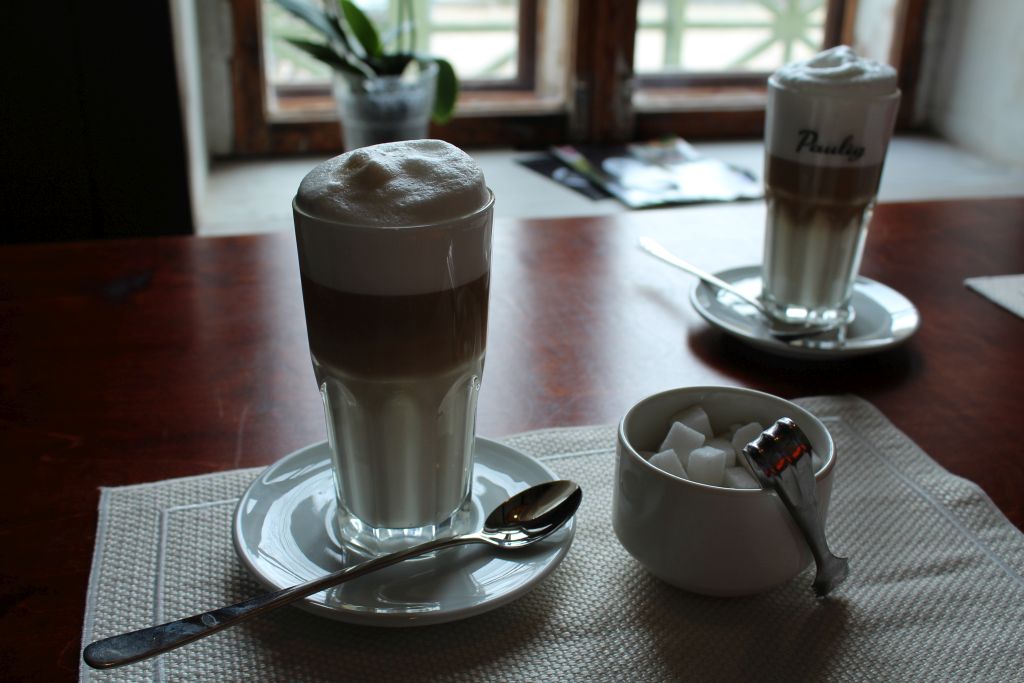 Coffee latte at Bangert's Restaurant
While I was exploring all premises of this lovely restaurant our coffee were served. A really good one.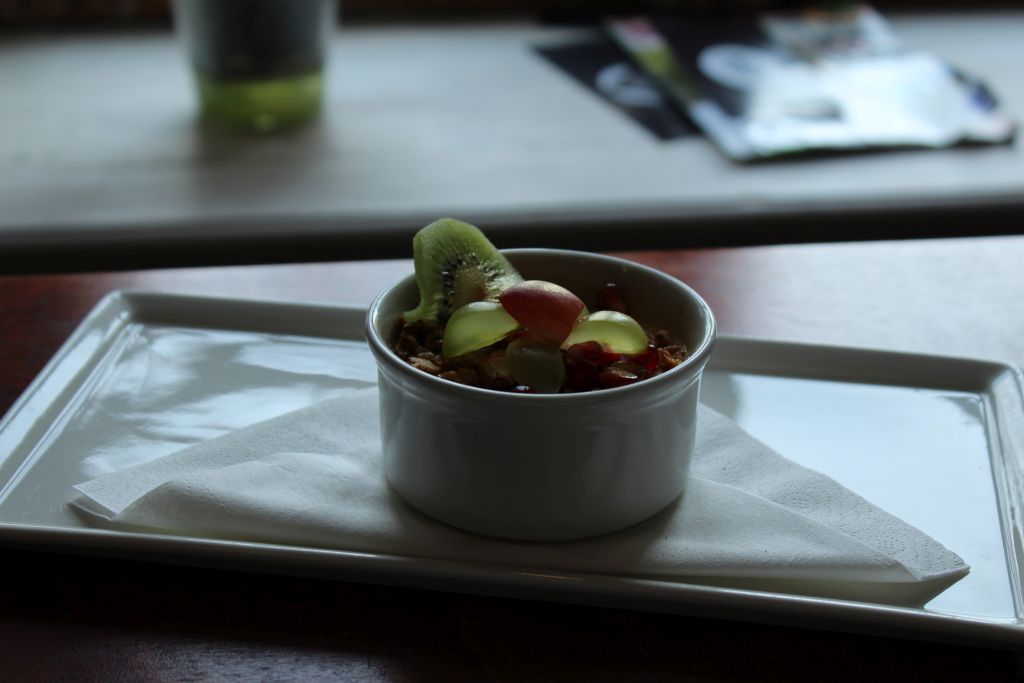 Crème Brulee served with berries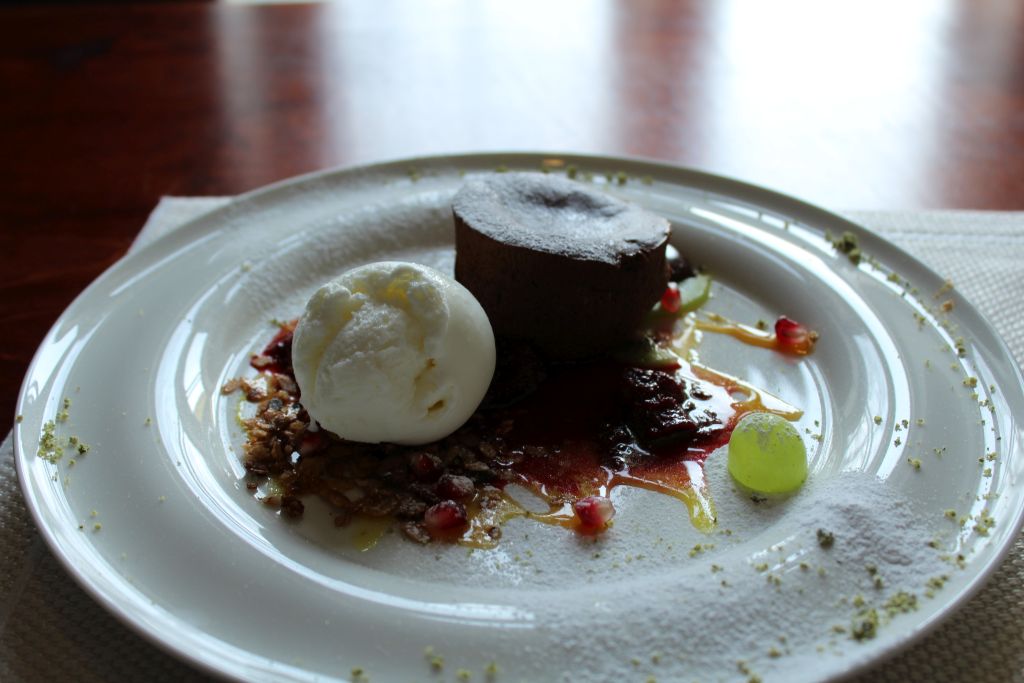 Chocolate fondant with ice cream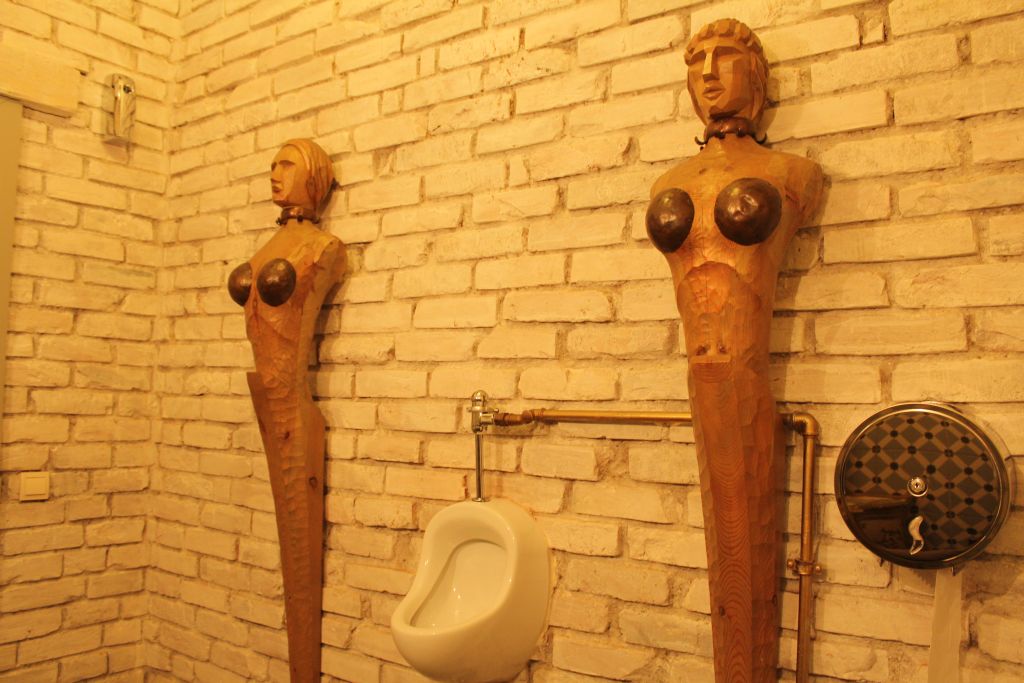 Restrooms at Restaurant Bangert's
I was so impressed of those wood artefacts, that I went to the restrooms three times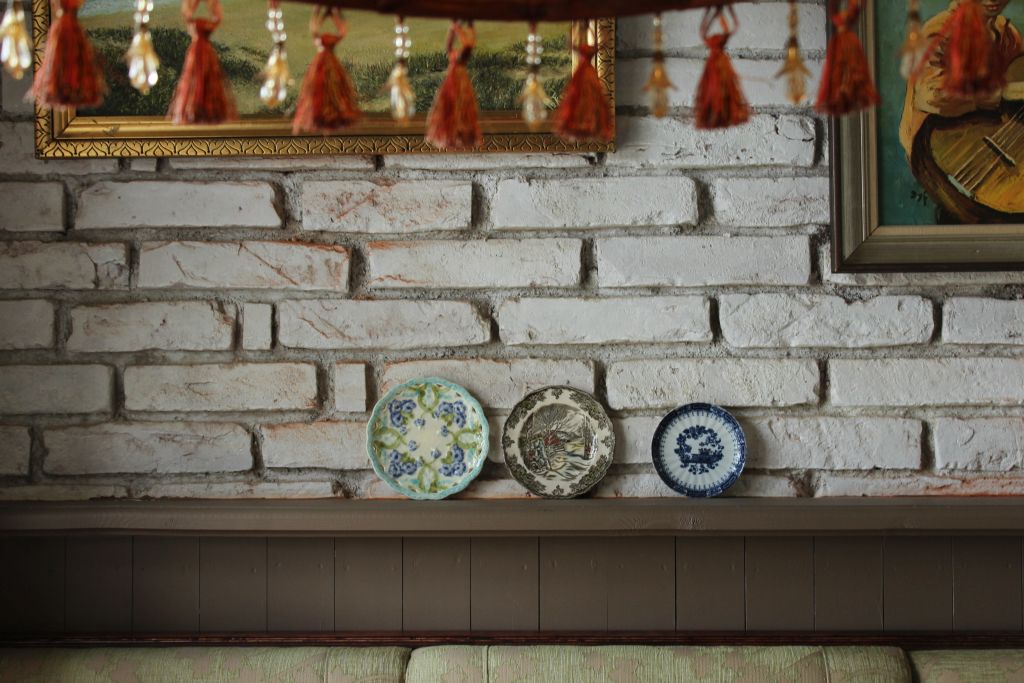 Interior at Restaurant Bangert's in Kuldīga
Well, I played a bit with my Canon camera here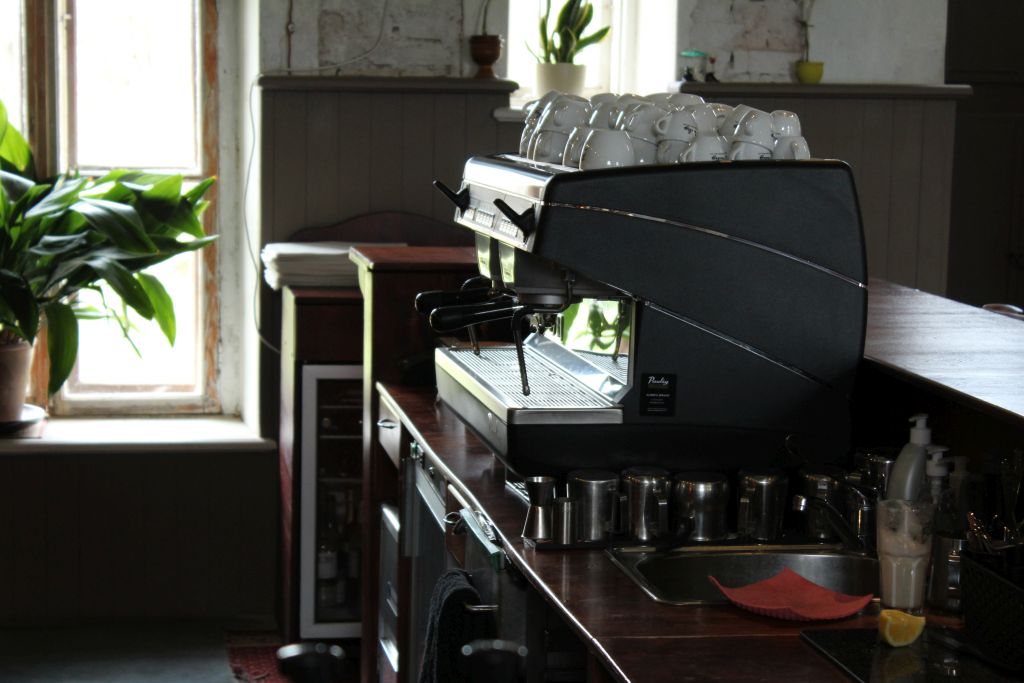 Coffee machine at Bangert's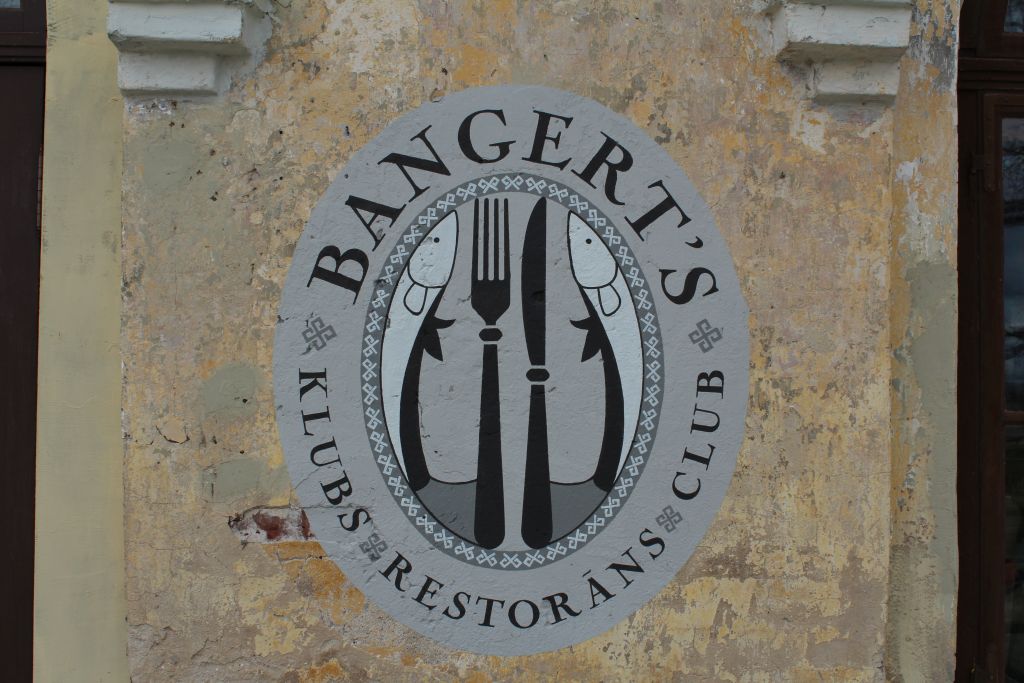 Bangert's Restaurant club
The bottom line
Restaurant Bangert's is a lovely place located very close to Venta waterfall and that lovely Old Brick Bridge. It's pretty European, the interior is nice, stuff speaks English (and probably even German). For two coffee latte's and two deserts we paid EUR 13.00. Definitely a must have place once in Kuldīga.
About Bangert's restaurant
Restaurant BANGERT'S – joy for the eyes, tastebuds and soul.
The Restaurant is located in the picturesque Kuldīga. The location is particularly romantic – on the bank of the River Venta, amid the Kuldīga Regional Museum and the newly renovated City Garden. The Restaurant has been named after Captain Bangerts. According to local legend, Captain Bangert brought a house from Paris to this spot in Kuldīga, as a wedding present for his fiancée. The Restaurant you see today is a replica of Mr. Bangerts' former residency – a cosy place suited for relaxation in the Latvian countryside. 
BANGERT'S interior is designed to produce that intimate feeling of home –highlighted by antique furniture, cosy sofas, tapestries, calm colouring of the walls and lampshades that create soft lighting and warmth on both storeys. The Restaurant has two terraces and a balcony that features a breathtaking view of the Venta Rapids and Kuldīga's historic Brick Bridge. Both the bridge and the waterfall are widely known venues that attract a significant amount of tourists to the city. On the weekends the open-air "Goldingen Knight Cinema" takes place on the terraces of the restaurant. 
The Restaurant BANGERT'S offers the ideal venue for banquets, off-site seminars, corporate events, weddings etc. During the winter, musical events, gourmands', sommeliers' and other interest group gatherings will take place. Premises are suitable for up to 100 guests and are equipped with a proper sound system. 
Everyone is warmly welcomed to BANGERT'S to make their wishes come true.
P.S. It is forbidden to smoke in the restaurant and on the terraces.
Visit official website: www.bangerts.lv