Beit Rachel synagogue is located in Tbilisi Old Town on Leselidze street 28. I first discovered it a few years ago, when accidentally visited an alternative restaurant located just opposite to it.
Beit Rachel synagogue is actually located just a few blocks away from Tbilisi Main Synagogue.
Though this synagogue is located in the heart of Tbilisi Old Town, it's pretty well hidden from public, to find it you must enter a yard.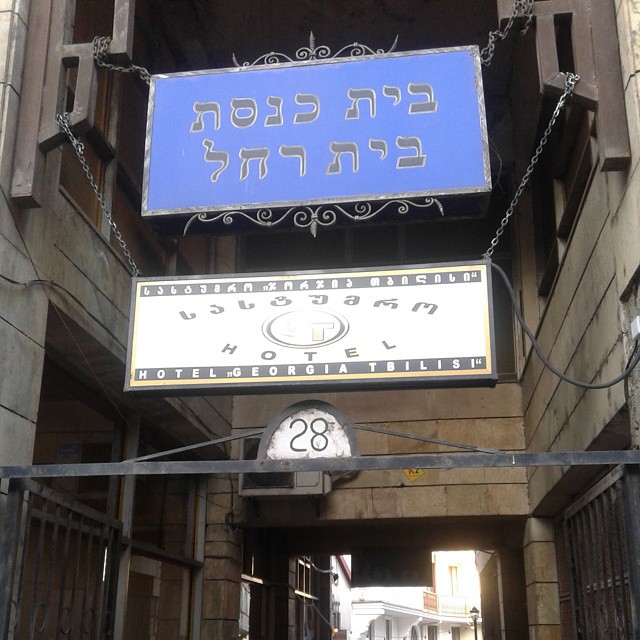 Sign before entering a yard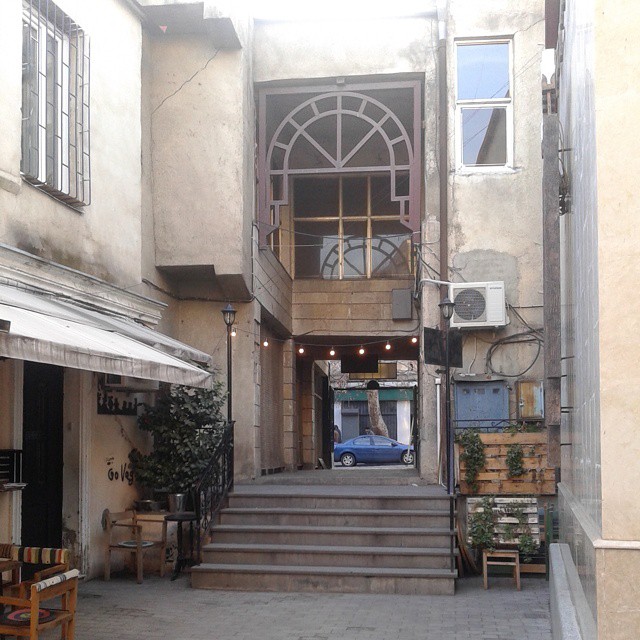 Inside a yard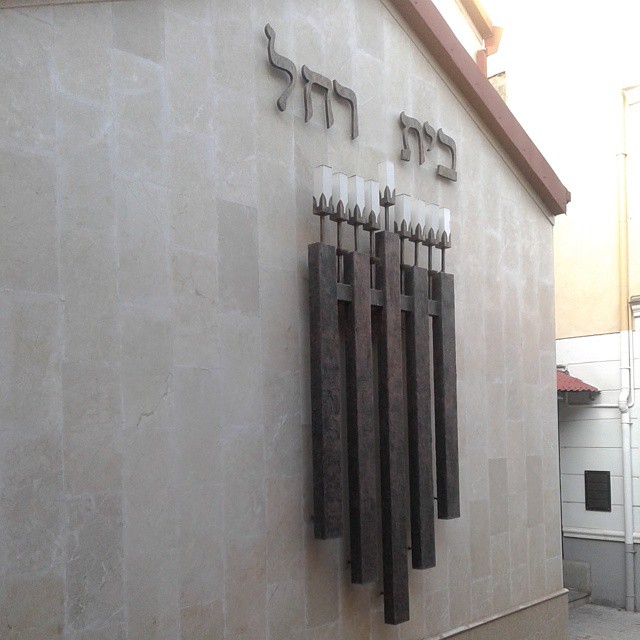 Beit Rachel synagogue wall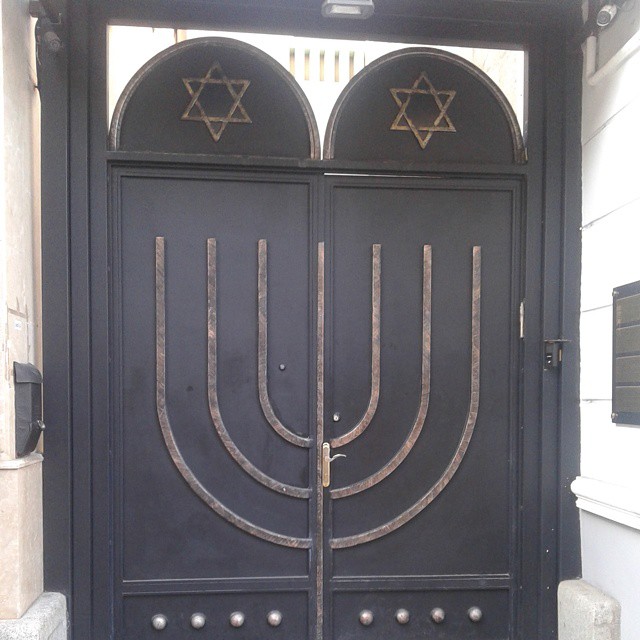 Entrance gates at Beit Rachel synagogue
Unfortunately gates were closed and I hadn't chance to enter inside Beit Rachel synagogue to make some more photos.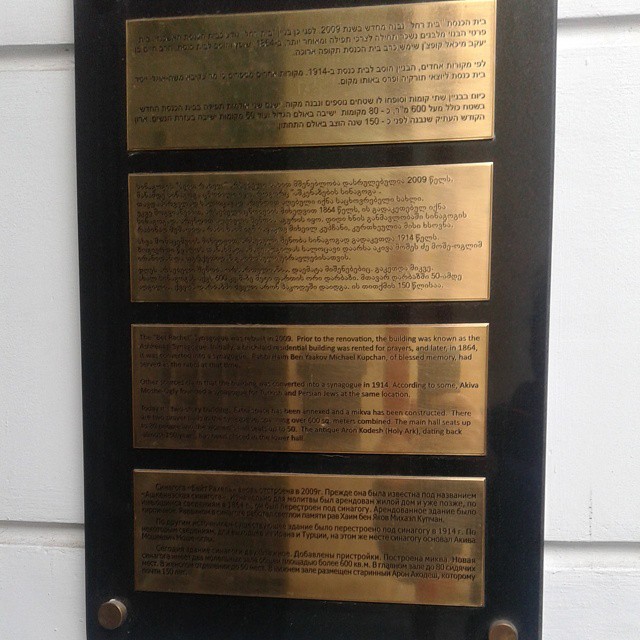 Info table about Tbilisi Beit Rachel synagogue
Information about Tbilisi Beit Rachel synagogue are provided in four languages - Hebrew, Georgian, English and Russian. Unfortunately I didn't take a better quality picture of this table, so I will try to rewrite some information what's written on it:
The Beit Rachel synagogue was rebuilt in 2009. Prior to the renovation, the building was known as the Ashkenazi Synagogue.