Welcome to the 20th blog traffic report. I have been doing those report since the October 2013 and they (the reports) helps me understand and track both my failures and success. I hope they can inspire you as well.
In short - May was the absolute best in traffic numbers yet. For the second time I managed to crack the 20,000 user milestone and did set a new personal record (yet) - 20,843 users. I first cracked 20K milestone back in March. Technically speaking my traffic numbers have been around 20K since the start of 2015.
Give me the numbers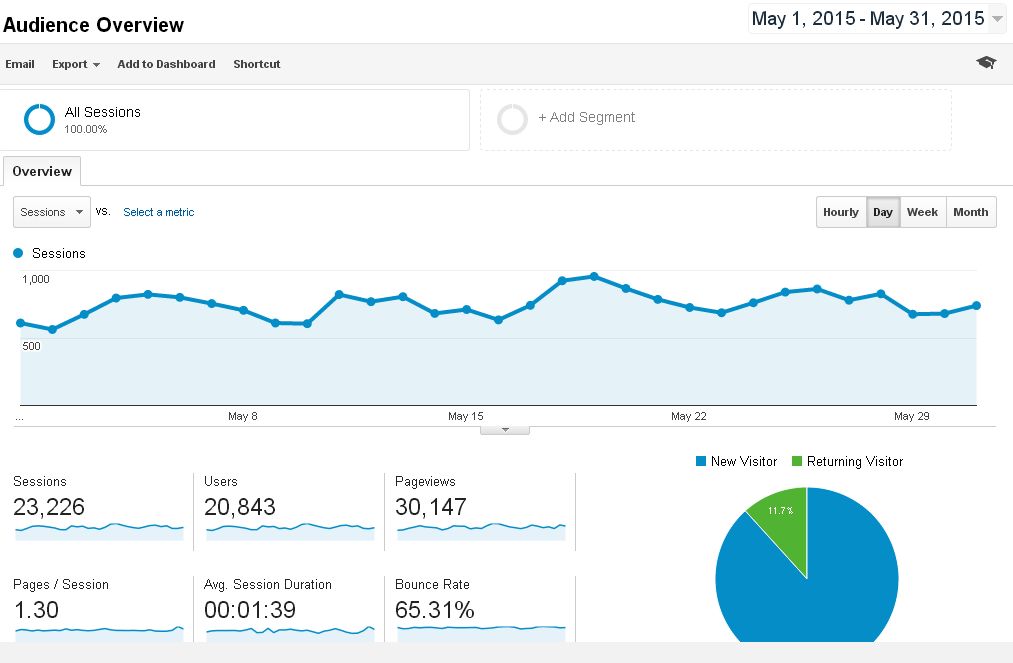 Blog Traffic Report May 2015 Source: Google Analytics
Last May come with a 16.67% traffic gain if compared to month of April. Daily average unique visitors count 672.5 in month of May.
Now I believe I should set up another goal - to reach 1,000 users a day, but I believe it should be more a longer time goal to achieve.
In May I produced 32 articles, pretty much of them were a photo stories from my travels to Germany and The Netherlands. Actually it's a fun thing - I made a 3 days trip to The Netherlands (via Germany) and managed to extend those 3 days in almost a full month of blog posts. Well this is a strategy I'm planing to use this summer. Less "investigative" writing, more travel stuff and a lot of pictures.
Blog up keeping
I spent a lot of time improving small things on my blog - like created a better and more informative taxonomy pages. I created a few new categories and almost finished the design of my travel map.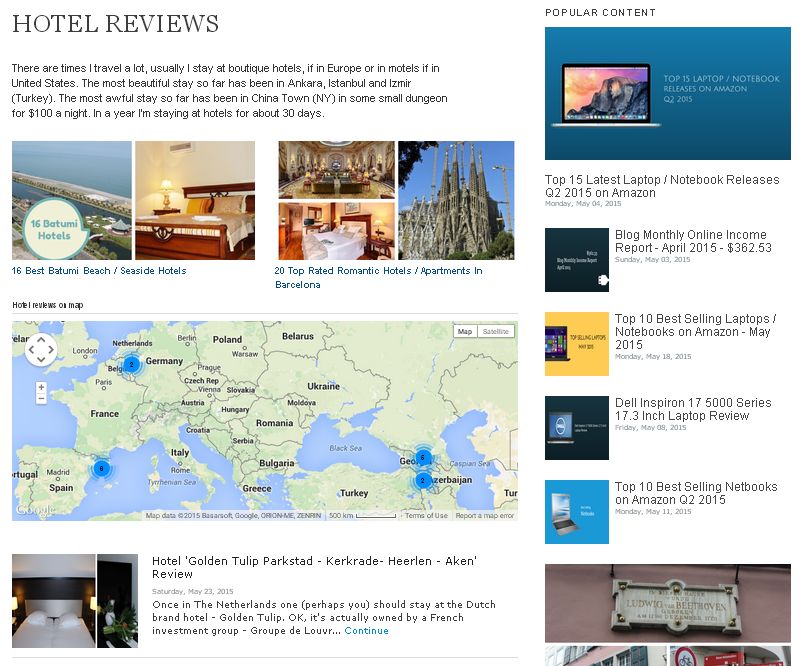 Updated Category Pages
For me it was important to showcase most popular posts and map (if posts are tagged) for each category.
I created a few new categories: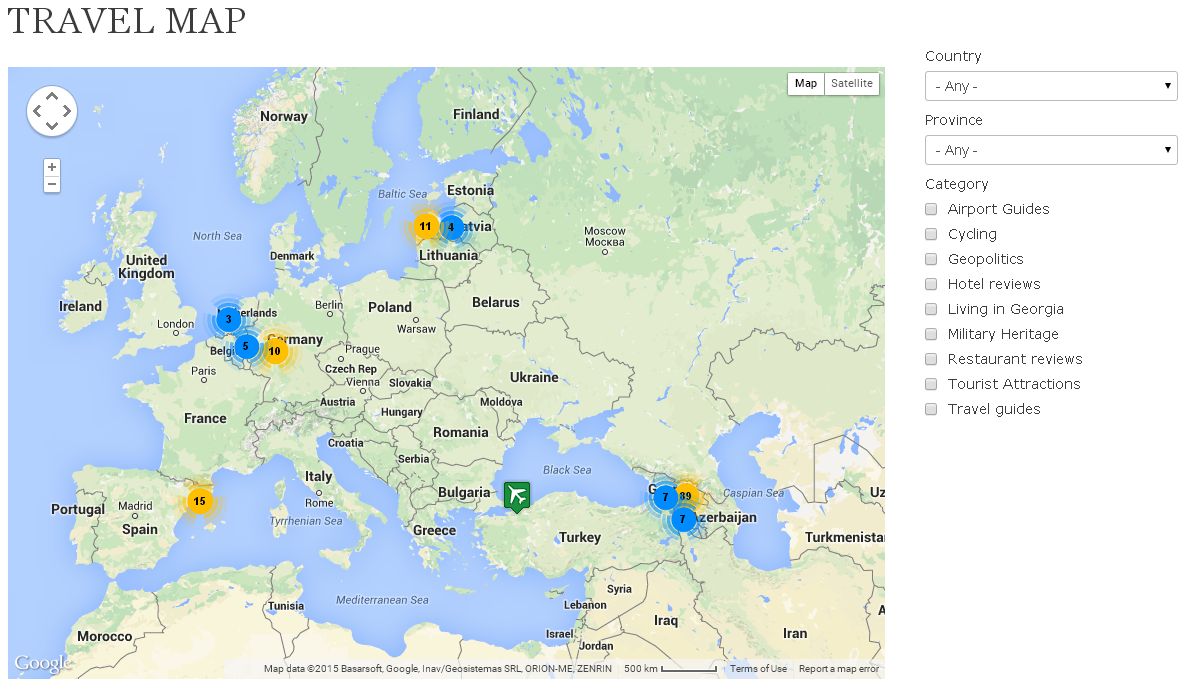 My Travel Map
I played a little with Gmap, Views selective filters and of course Drupal. In case you are wondering - I'm a Drupal developer (See how I can help you) and all on my blog is built from scratch (well, almost all)
Back to the numbers
May 2015 vs May 2014
This is another interesting trend I like to measure. My blog now is 20 months old and since I have been doing monthly traffic reports from the first blogging month, it's easy to compare where I was year ago.
Blog Traffic Report: May 2015 vs May 2014 (Data source: Google Analytics)
Right, does 1,929.50% growth tells you anything? Well, that's a growth my blog has experienced if compared May 2014 to May 2015. Just AWESOME. I'm glad of other numbers as well, like my bounce rate is down from 77% to 65% while average session duration is up from a minute and 6 seconds a year ago to a minute and 39 seconds last month.
Road to 100,000 Users in a month
Starting last July, I have been measuring my success (or failures) to reach 100,000 unique visitors in a month.
Since there is nothing much I can analyse (just actual traffic results) - at end of the May 2015 - I stand at 20,84% level of eventual 100,000 unique visitors. That's a 1/5 of my goal. I doubt I will reach 100 K any time soon, but I believe it might happen in next 2 or 3 years (Last summer I was concerned that it should take at least 5 years)
Any forecast for next month? Maybe next year?
Yes, as usual I will end my traffic report post with a forecast/goal for the next month. And for the very first time I will try to forecast my traffic report for the next year.
Speaking of the monthly forecast - I will keep it a positive and will hope for a 5% growth. 21,000 unique users at the end of June will be absolutely brilliant result.
Now, regarding a forecast for the next year. That's a tough one actually! I will say I would love to see 50,000 unique users for the month of May 2016. Yes, that means just one - I don't have any plans to abandon blogging thing. It's just get starting to get interesting.
Thanks for reading, and please - your comments are more than welcome!