The day started with a lot of snow here in Tbilisi, yesterday we parked our VW Touareg at Archi Tower paid underground parking (paying about GEL 200 / month), and decided to rely on taxi service until Friday's flight to Riga.
A few days ago my personal Driver David refused to make a trip to the QSI international school and back to our apartment for GEL 20 (roundtrip). Well what to do, now we need to rely on BOLT or drive ourselves. Sad our area is not served by school bus. 
We dropped kiddo at school and drive to the office in Vake. I installed one PC with Windows and MS products, had a nice chat with office personnel, and at the end of the day talked to Shorena, a smart Georgian girl helping us with PC equipment. I counted we now have about 15 machines. Intel i3 and Intel i5. Ram ranging from 4 GB (for the older models) to 16GB (never)
I wanted to return the old look on my blog, the one you are currently reading, the Bootstrap look, there were some system errors after I did the Drupal 7 to Drupal 9 upgrade last Summer. Now I decided to investigate and fix that. Had to get my hands dirty, using Siri as an assistant and ssh terminal on MacBook too. It was fun digging through the PHPMyAdmin and locating the issues. Fixed. Switched the look.
It was time to pick up the kiddo from the school, again with the Help of Bolt. We arrived at school some 30 minutes earlier, decided to use my phone as a hotspot, and fine-tuned the look of the blog from the backseat in the taxi.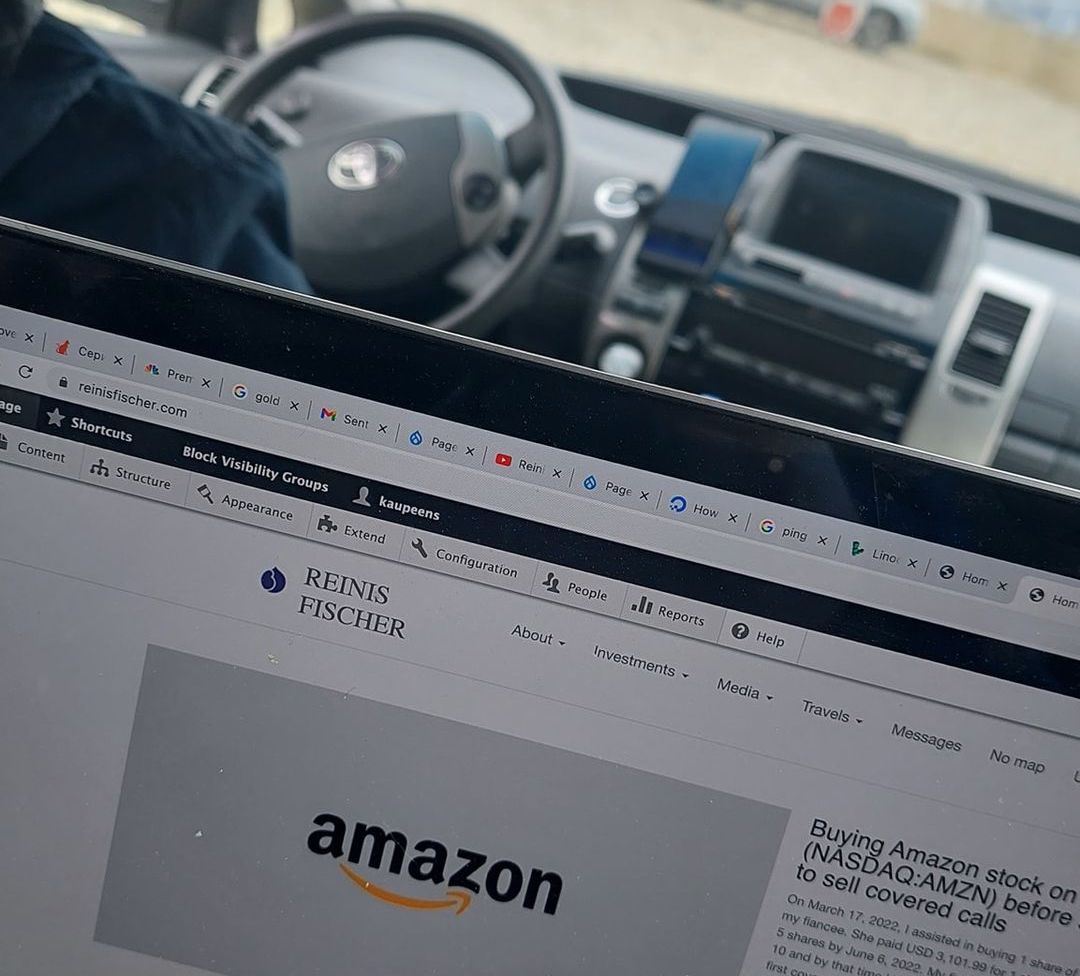 For this ride paid GEL 30. Probably my driver was right, I was paying him too less, probably. well, what to do. But if there is a lesson I have learned the hard way - never take back the ones you have sacked. Sorry, David!
Back at the home, Nina, the cleaning lady waited, gave her some instructions on how to upkeep the apartment while we will be abroad. 
The stock market opened, most of my positions were challenged, decided to let get called away 100 shares with PFE and 100 shares with SPCE. Rolled up DOW and closed one call position with WBA. Sold additional credit spread on PFE and waited for a chance to open position on Barrick gold.
Meantime bathed our kiddo, ordered some chicken wings and noodles with shrimps from Jackie Chan restaurant. 
Now a few more hours in the stock market, and we can fly to Riga.