Tbilisi Baroque Festival was held from November 13 till December 6, 2015 in Tbilisi, Republic of Georgia.
There is something in the classical music. I don't know exactly what, but I have found that lately I'm starting to enjoy it. Maybe that was the reason I allowed to convince me to visit a Tbilisi Baroque festival.
On December 3rd we visited Sergio Azzolini and Christine Busch concert in Rustaveli Theater.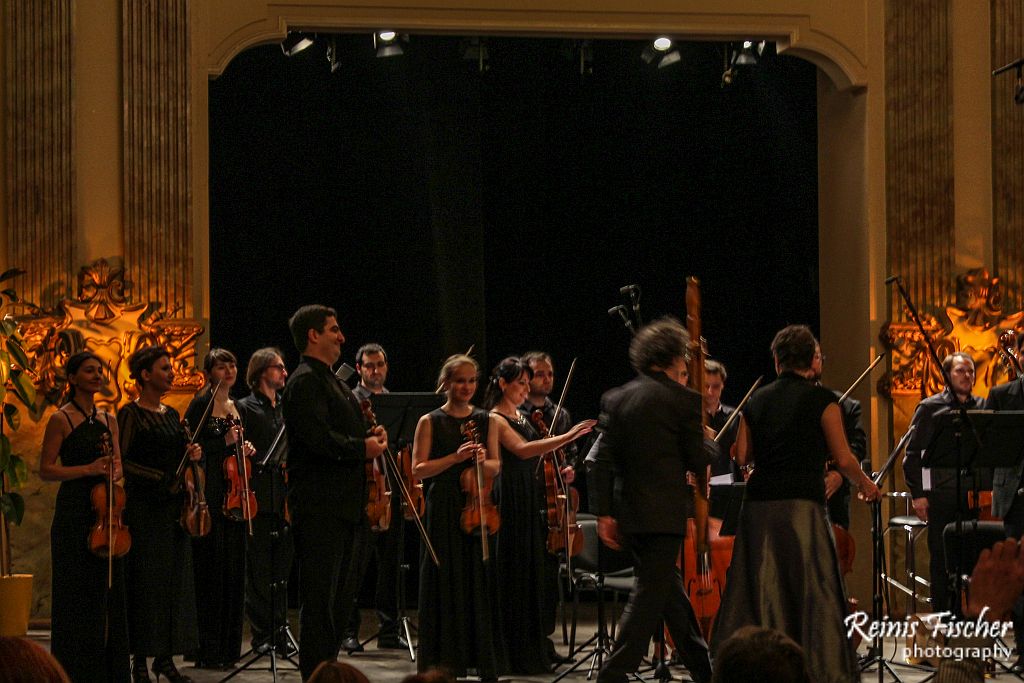 Tbilisi Baroque Festival
About Tbilisi Baroque Festival
The word "Baroque" (French) – means a "rough or imperfect pearl." This style has been conceived approximately in 1600-ies in genres of sculpture, painting, literature, music and spread all over the Europe of those times. The course was aspiring to the greatness of art and to more effective, non-domestic forms. Many layers of the world culture had their influences on the formation of this phenomenon. Performing with maximally close manner and on the corresponding instruments, has a great popularity in Europe for decades already. Besides aesthetical and exotic load, such performances are interesting from the point of view of the history as well. For example, we may get closer to the methods and other unique features of composers of different countries. The huge and diverse repertoire can also be striking for us. An international festival of this content is held in Caucasus for the first time. Tbilisi State Chamber Orchestra "Georgian Sinfonietta" holds "Tbilisi Baroque Festival" with the support of the Ministry of Culture and Monument Protection of Georgia. "Georgian Sinfonietta" is the only academic ensemble of old music in the region. It has already attracted the attention of the best concert halls of the world. "Tbilisi Baroque Festival" will be held in the recital hall of Tbilisi Rustaveli Theatre from 13 November to 6 December 2015. In each concert, music will be played by means of old fashioned instruments. The stars of the world academic stage and the specialists of old music will take part in the festival. Jordi Savall (Spain), Sergio Azzolini (Italy), Christine Busch (Germany), Pawel Kotla (Poland/England), and others. With their help, the Museum of Sounds of the European Culture will be opened in Tbilisi.
Learn more: www.tbf.ge