At the start of December 2021, my better part decided its time to upgrade her company office to a more spacious and one. 
The new office is located just a few hundred meters away from the previous one, but unlike the previous one, the new office actually come a bit outworn and was screaming for a fresh paint job.
At the start it was decided to hire a designer who would plan the new office, make designs for painting, and actually hire contractors, but the designer was a bit busy and said could help us in some 2 months. 
Now I decided to step in and help to save a couple of thousand dollars and time. 
After dropping our daughter at her preschool I asked our driver David to take us to the Bricorama store and help buy some paint and other useful tools. In about 1 hour we were all setup, by buying 3 different colors, paint brushes, film, ladder e.t.c our total bill about GEL 750 (with a 15% discount, because of the Tuesday)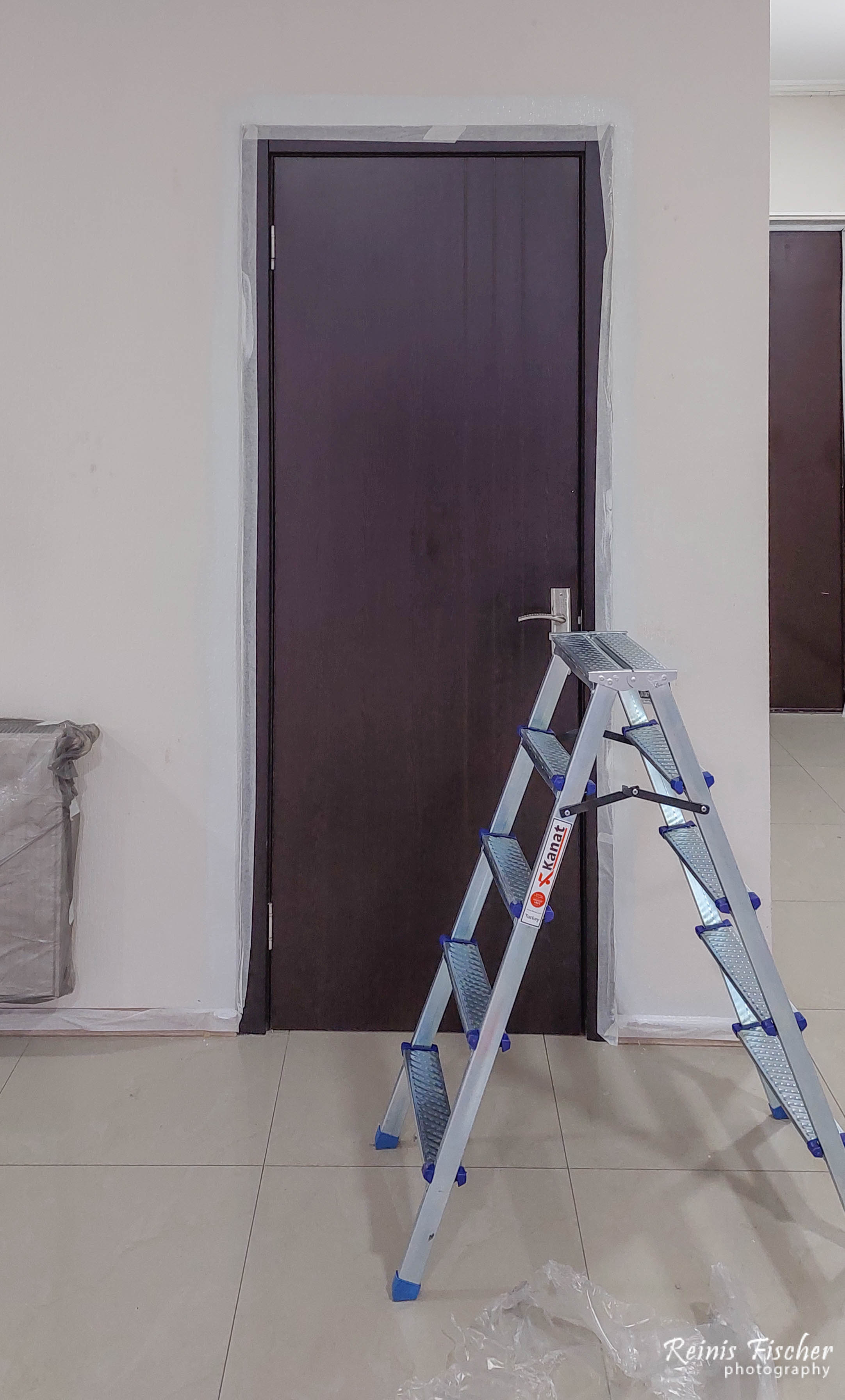 Bedore actually applying any paint I spent about two hours to tape all the edges and corners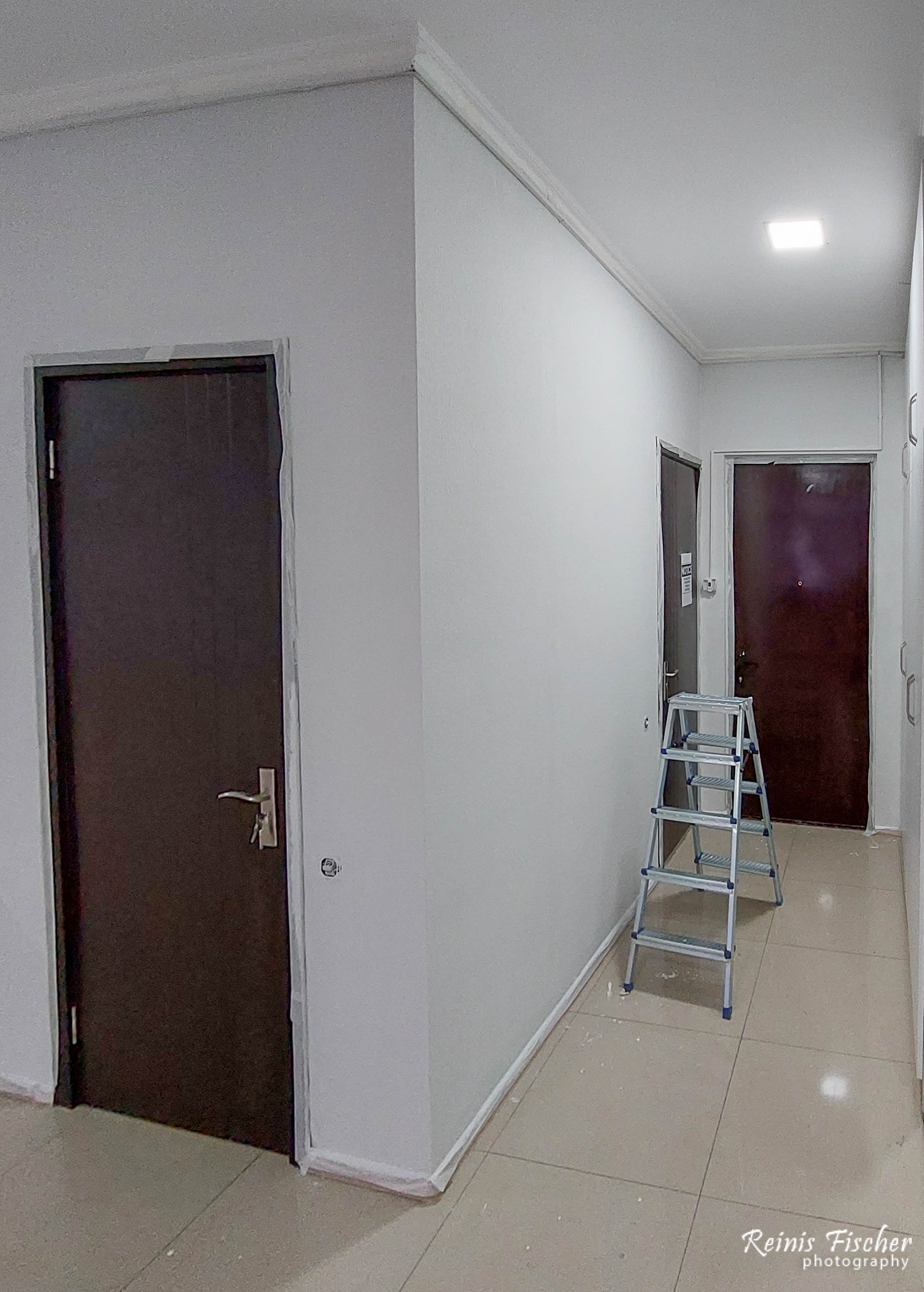 Now already looks awesome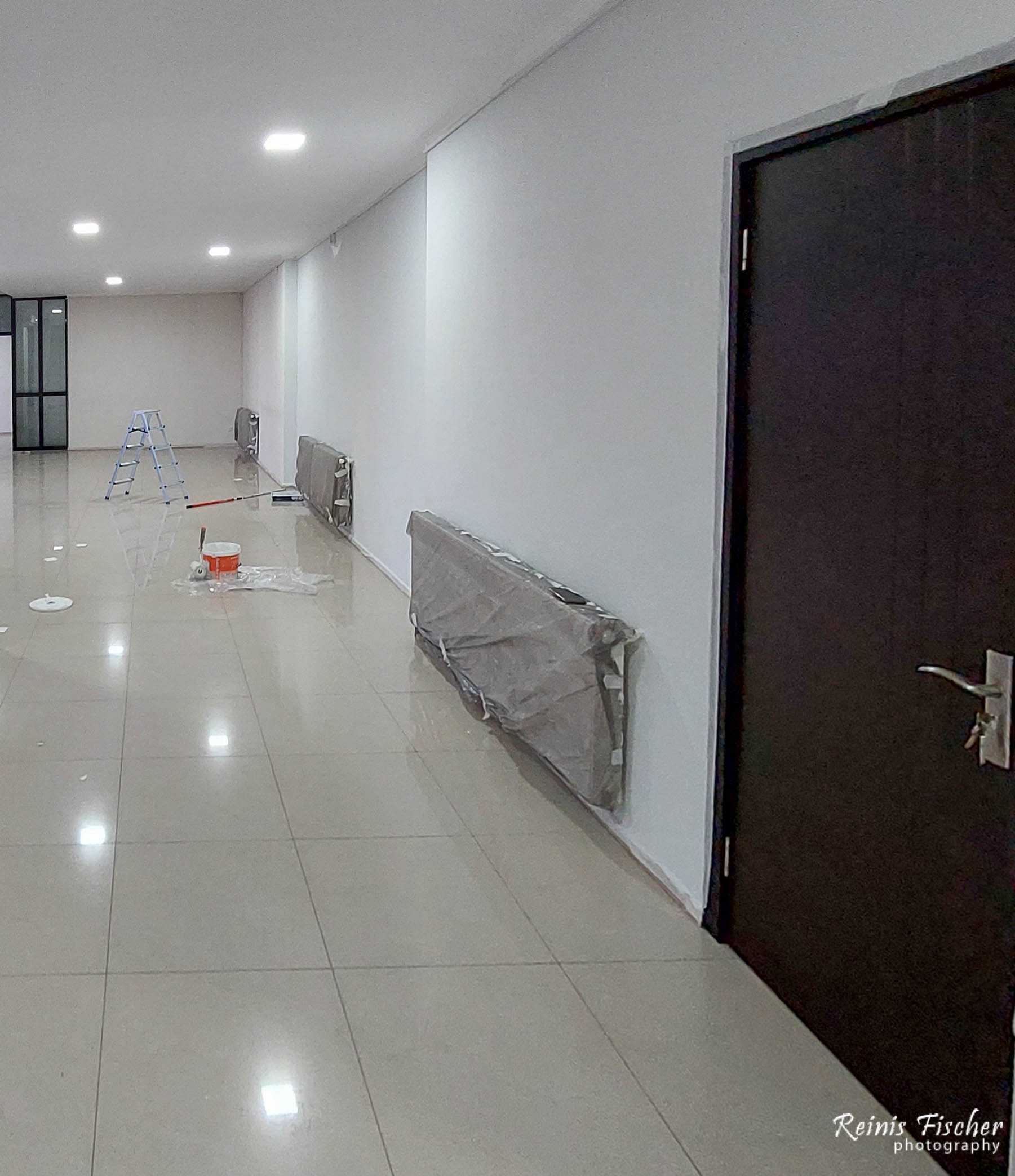 Now, this was fun, in the past I actually enjoyed such tasks. Next will apply some different paint and try to make this office space very stylish.