There was a time when after a visit to local literature cafe in Tbilisi, I felt in love with works of Russian poet and writer Mikhail Lermontov. Who knows, maybe it's time to get familiar with another great writer of his time - Knut Hamsun.
In today's Piece of Life photo story series old Hotel "London" in Tbilisi, or about  more precisely what's left from old day fame.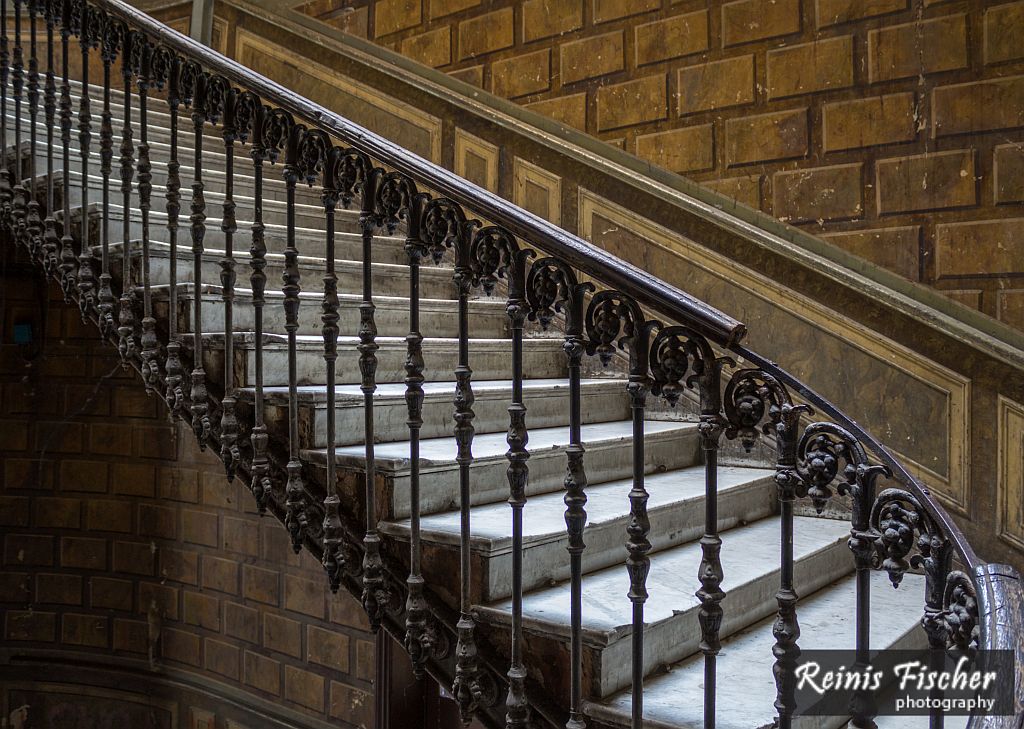 Stairways at Hotel London in Tbilisi
I'm amazed of seeing some elements at this building in pretty good shape, despite more than century old history, Soviet times and revolutions. What you can see on walls are very well done 3D paintings probably a century ago.. I wonder how these survived a new facelift from a bucket of floor paint (what's typical for Soviet times)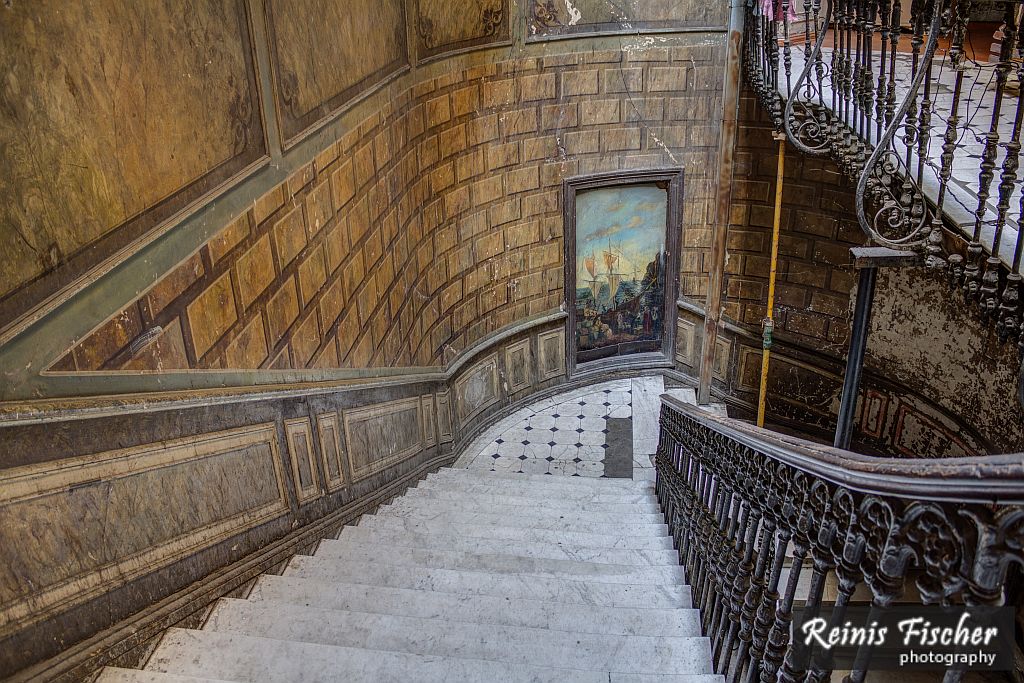 What's left from old day glory at former hotel London in Tbilisi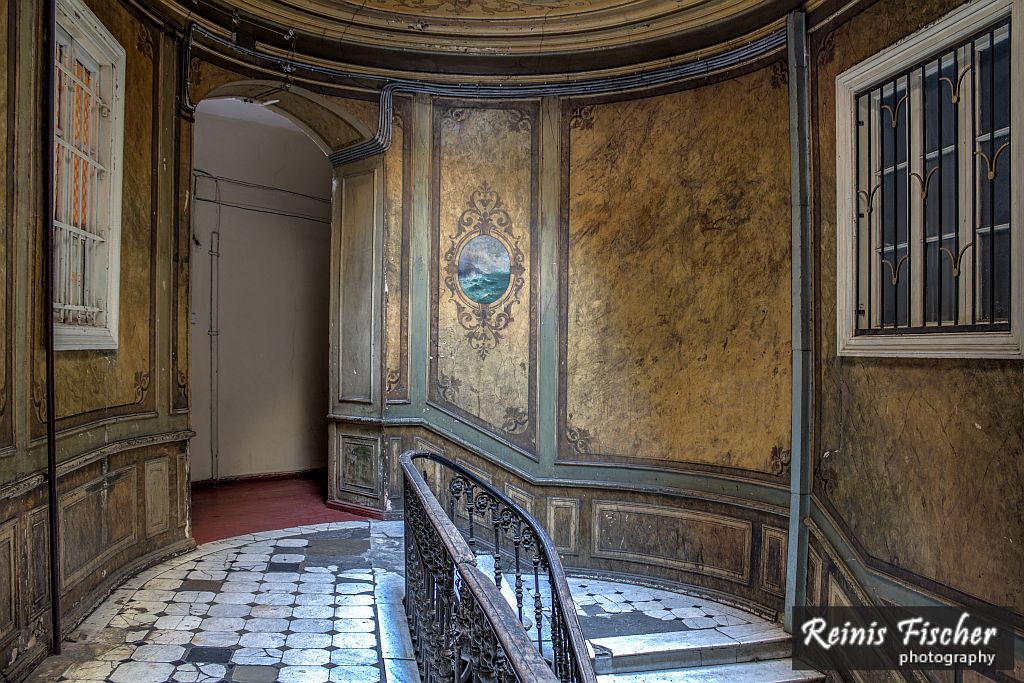 Former hotel London in Tbilisi
​Visit of this place recalled me memories from seen in movie - A Chef in Love -  It stars Pierre Richard and Nino Kirtadze. The movie tells the story of Pascal Ichak, a French opera singer and chef living in Georgia, who opens a restaurant. It also shows the life in Georgia in the beginning of the 20th century, including its short period of independence (see Democratic Republic of Georgia). After the Bolshevik coup attempt of Georgia (1920), the chef refuses to emigrate and endures the brutalities of the new regime.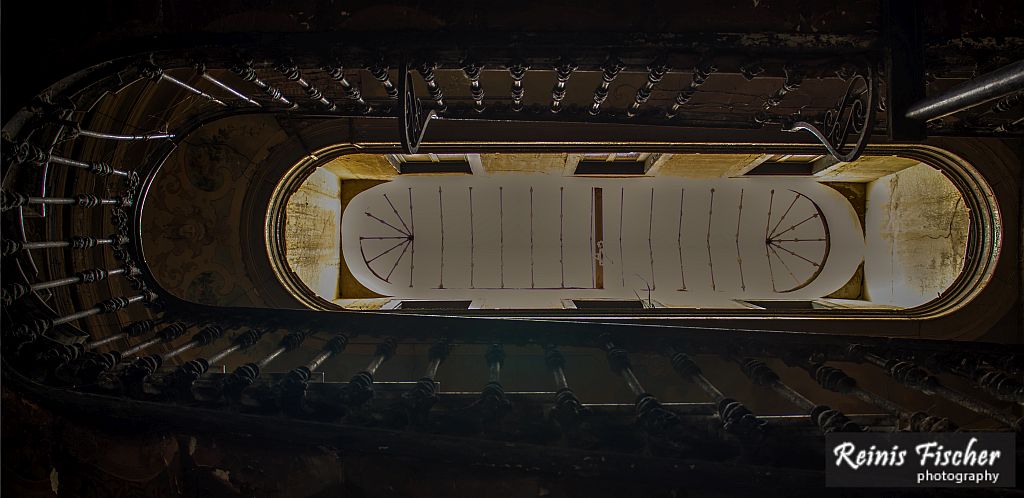 Glass roof at former Hotel London
This place is just screaming - please, renovate,me, give me back that old day glory I had at the end of 19th century.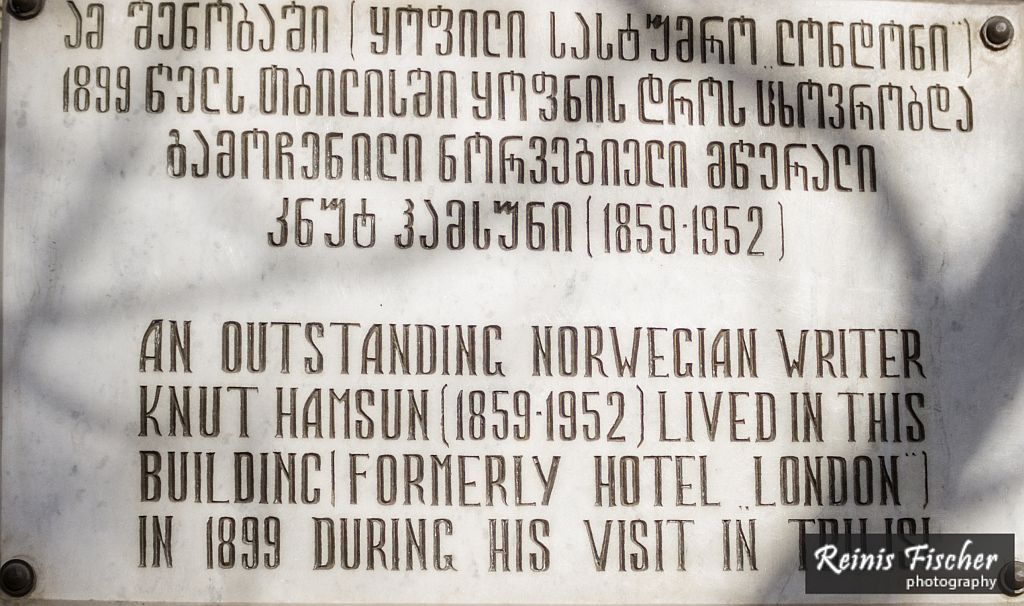 Knut Hamsun and Hotel London in Tbilisi
An Outstanding Norwegian writer Knut Hamsun (1859-1952) lived in this building (Formerly hotel "London") in 1899 during his visit in Tbilisi