Saghamo Lake is a lake of Samtskhe-Javakheti, southeastern Georgia, just south of Gamdzani. It covers an area of 458 hectares. It is located north of Madatapa Lake and Biketi Lake. The village of Saghamo lies on its eastern bank.
We made a brief stop here, during our Javakheti trip in early June 2021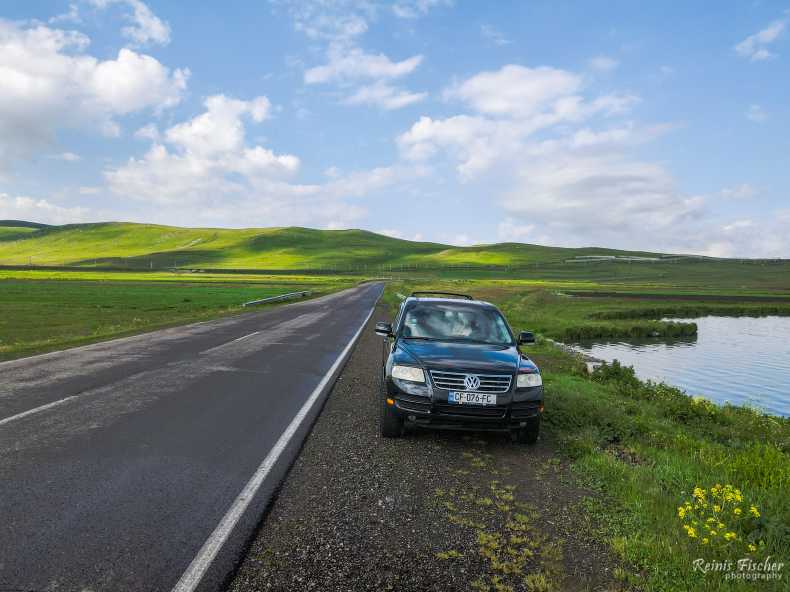 Saghamo lake is located on the east part of Javakheti volcanic mountains, in the Paravani river basin, at an altitude of 1996 meters.
The watershed of the lake is located in the east part of the Samsari range and at the west part of Javakheti range slopes.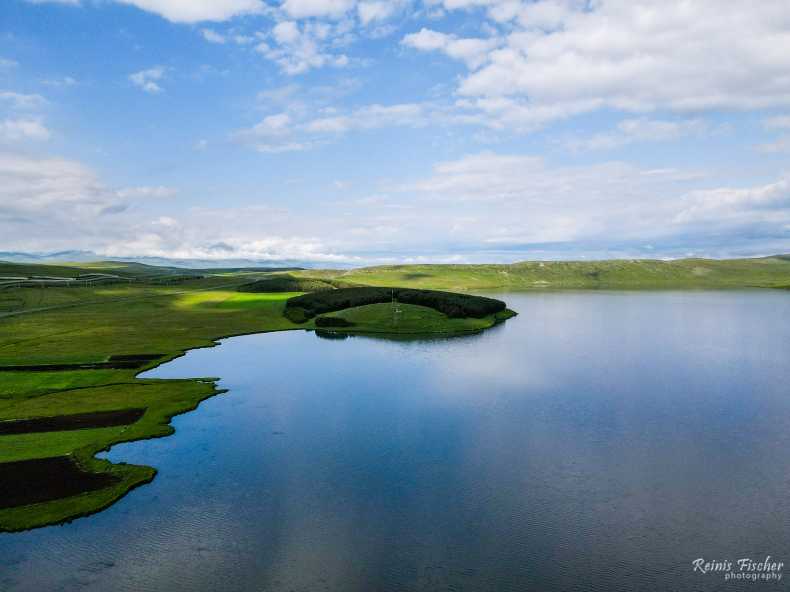 The south and south-western shores of the lake, built with andesites are downhill and collapsed. From the north side of the lake is a volcanic uplift, which doesn't create a high bank. The east and southeast banks of the lake are low. Has a trapezoidal shape. It feeds with underground, rain, and snow waters.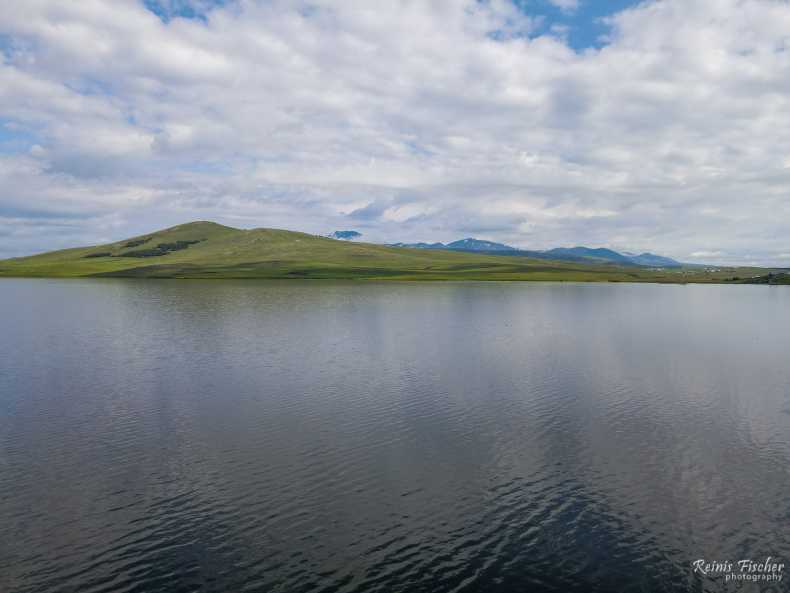 The highest level of water is in May, lowest in September. Through the lake is passing river Paravani. In winter it freezes for 4-4.5 months. Near the lake is the village Saghamo.