The Tallinn Bus Station  is the main long-distance bus station of Tallinn, Estonia. The bus station is located in the southeastern part of the city centre (Kesklinn District), in Juhkentali neighborhood. 
When I was a young exchange student in Finland, I used this bus station frequently to travel back to my native Riga (Helsinki - Tallinn by ferry). Last time I was here, probably was back in 2006.
We arrived here from Riga bus station using Lux Express bus to celebrate my 30th birthday in Tallinn and I was pleasantly surprised to see how this place has changed (seems it has gone though renovation in 2012 or 2013).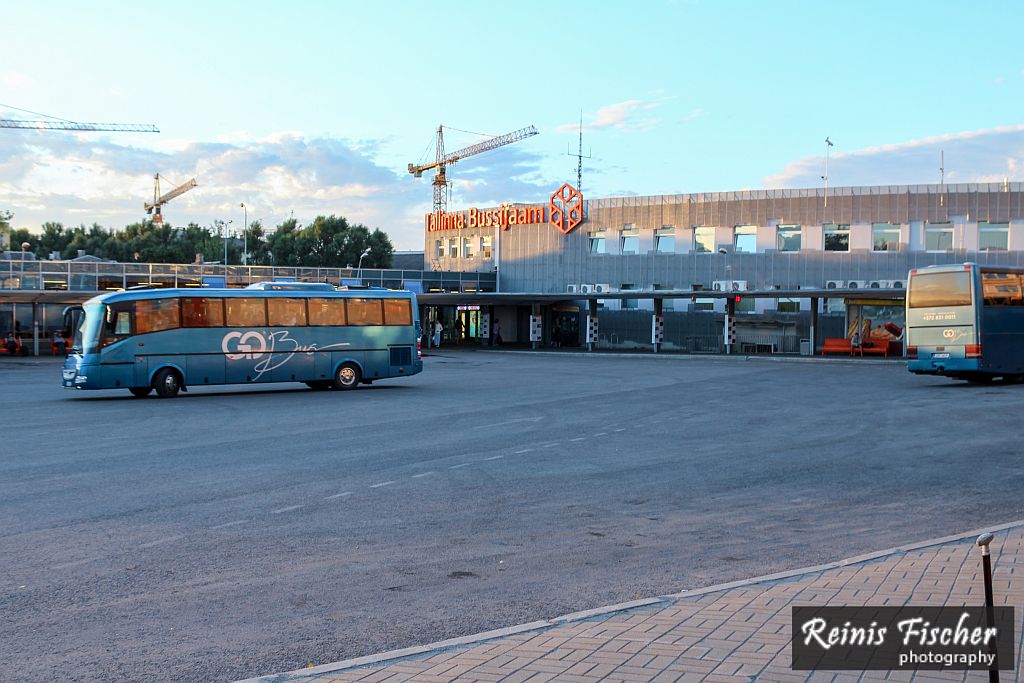 Tallinn Bus Station in Summer 2015
You should be able to travel from Tallinn bus station to Tartu, Parnu, Viljani, Narva, Riga (and some more domestic routes. Please check ticket info here.