I booked this hotel in Altlay because of it's close location to Frankfurt-Hahn airport, cheap price and free parking.  
I had like only 10 minutes for hotel research back in the Linden town. I was hoping to use hotwire for selecting a fine hotel near airport area, but unfortunately hotwire this time didn't served any hotel in a reasonable distance here. So my next move was booking.com. I didn't paid much attention of overall hotel interior as I already said - location, parking and cheap price was my main criteria. 
Zur Morschbach qualified for all my criteria. So we packed our belongings and headed here using our navi system. Didn't see anything much during our drive (it was night already)
When arrived at our hotel - I politely asked at reception, does they speak here any English. The guy was in a good mood and replied me in German - It's Germany you should speak German, and continued in perfect English. I asked could I can get some vase for a tulips back from Keukenhof's garden, and the person at reception desk quickly found a huge red bucket for our tulips. Sweet. Both us and a tulips needed just some rest and some fresh water.
Speaking of water, when tulips were covered I headed to search for drinking water or at least for some Coke on site and found a vending machine which sold carbonated water for EUR 2.00  a piece (no Coke here) After spending some EUR 10.00 on this vending machine on a mineral water I barely could stand still and headed to have a nice rest. Before that I took some photos of this place.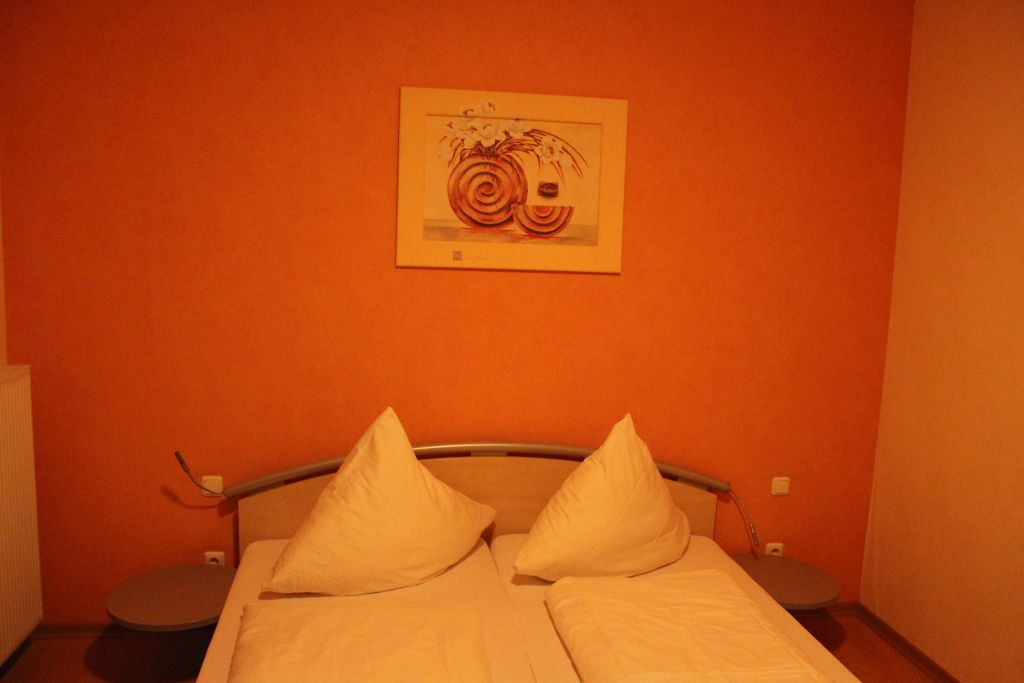 Room at Zur Morschbach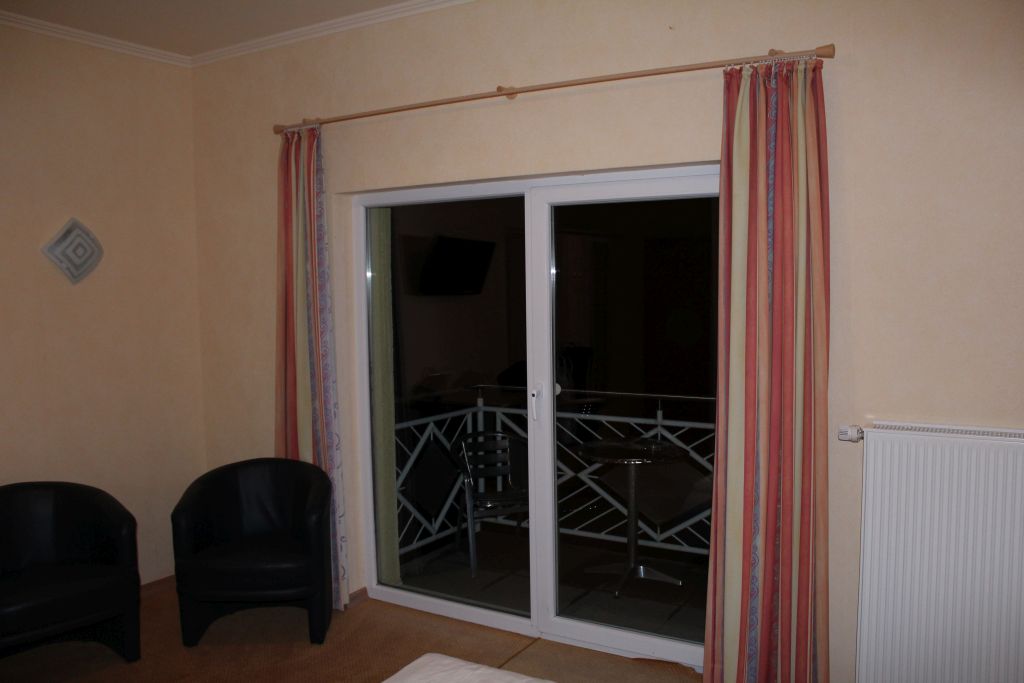 Room at Zur Morschbach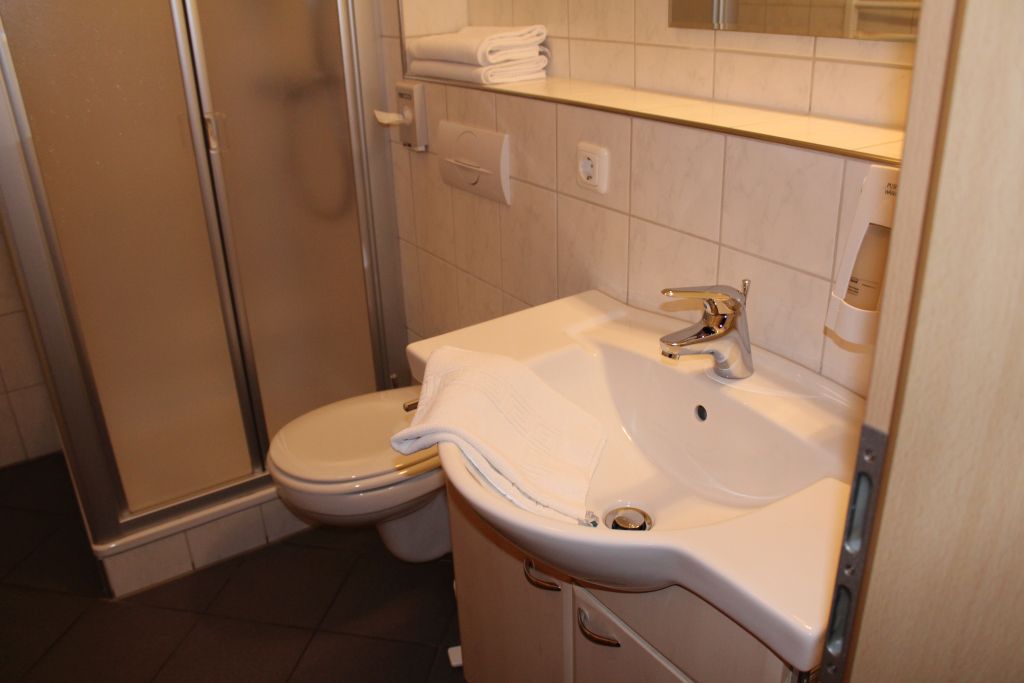 Bathroom at Zur Morschbach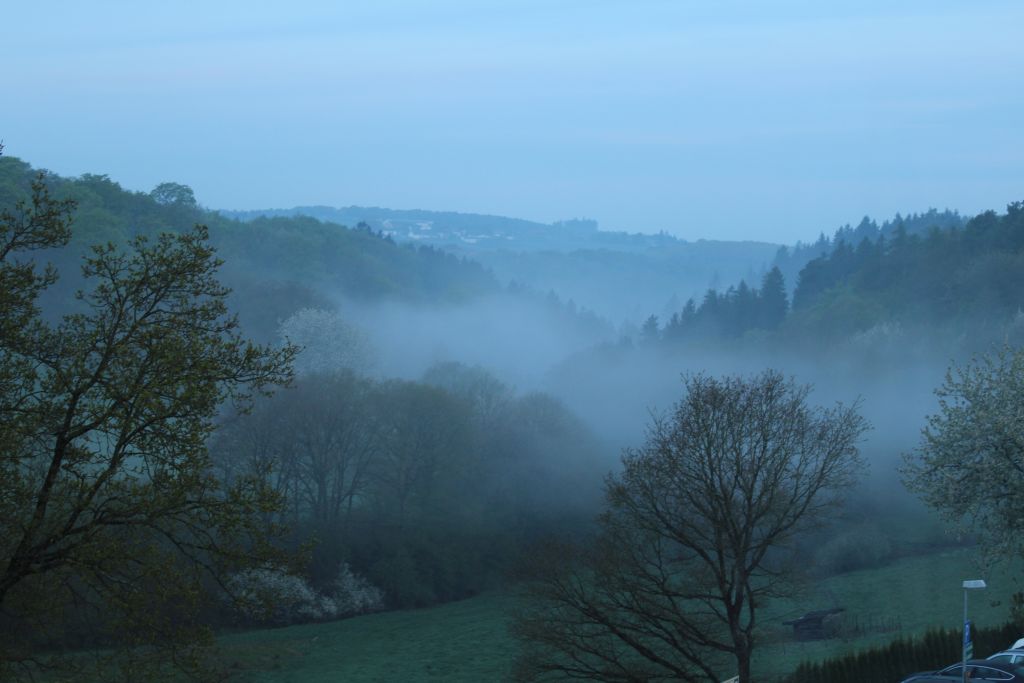 View from Zur Morschbach
Just in the second morning we noticed a lovely view our hotel offers us. We had a chance to see this mist.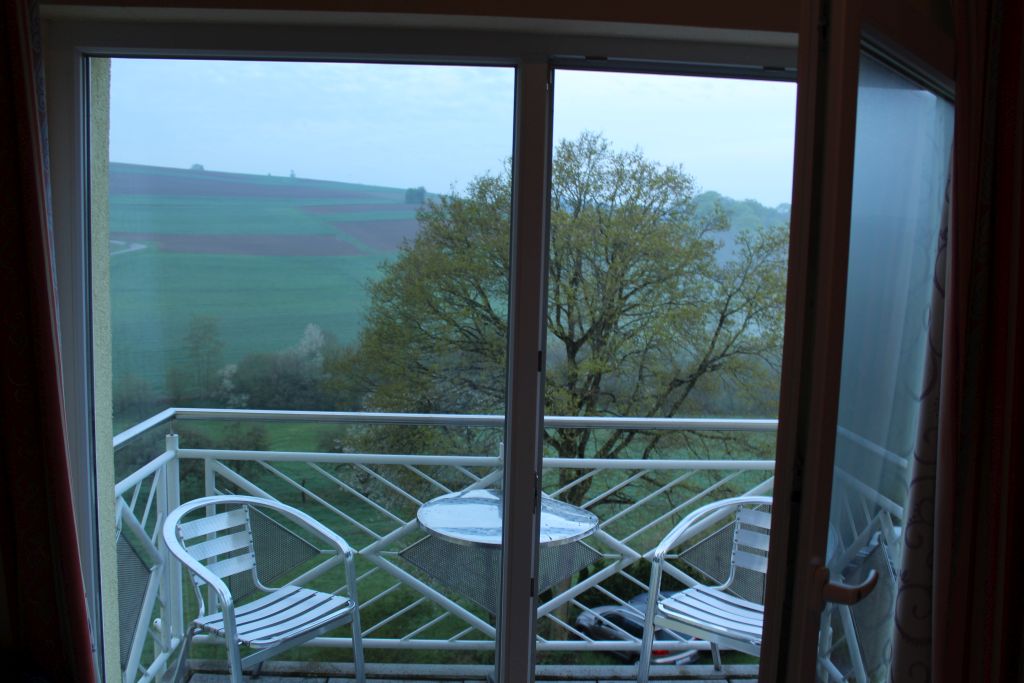 Balcony at  Zur Morschbach
Turned out we even have a lovely balcony.
We paid around EUR 40.00 and got a lovely room. Definitely can suggest this hotel if you are travelling to/from Frankfurt-Hahn airport.
About 
Zur Morschbach
The Zur Morschbach offers modern rooms, a free airport shuttle service, and free parking for air travelers.
It is located in Altlay, just 4 km from Frankfurt-Hahn Airport. Each room at the 3-star Zur Morschbach has a private bathroom, satellite TV and Wi-Fi internet access.
The Morschbach's traditional restaurant offers food from the Rhineland-Palatinate region. The hotel bar has an outdoor terrace, and serves German beer, Moselle wines and hot drinks.
The reception at the Zur Morschbach is open 24 hours a day.