Welcome to another post in series of Tbilisi restaurant reviews.
Today I will write about a lovely Cafe located on Marjanishvili square in Tbilisi which offers tasty wraps for a budget price. Meet Cafe Discovery.
I have been heading to this place for a  years already (It's a good indicator here in Georgia - if restaurant is in business for years - it's a pretty good restaurant or Cafe this time).
Reason I love this place - it's one of few in Tbilisi that makes wraps (tuna fish, salmon e.t.c). I love wrapps.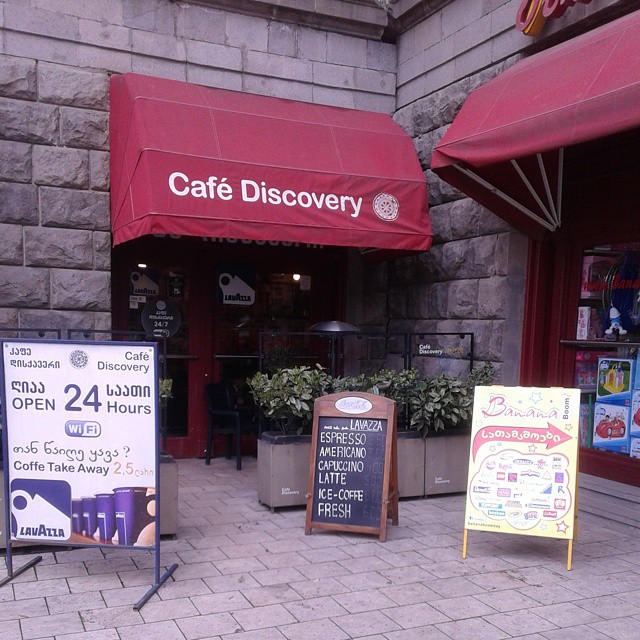 Entrance at Cafe Discovery
Frankly speaking I would call this place a boutique cafe instead of just cafe, the reason is simple - it's interior is crafted with tiny details and it's not to spacious, it's a tiny tiny place - so in  case you are in a large company of friends - there is possibly you won't get a free table here.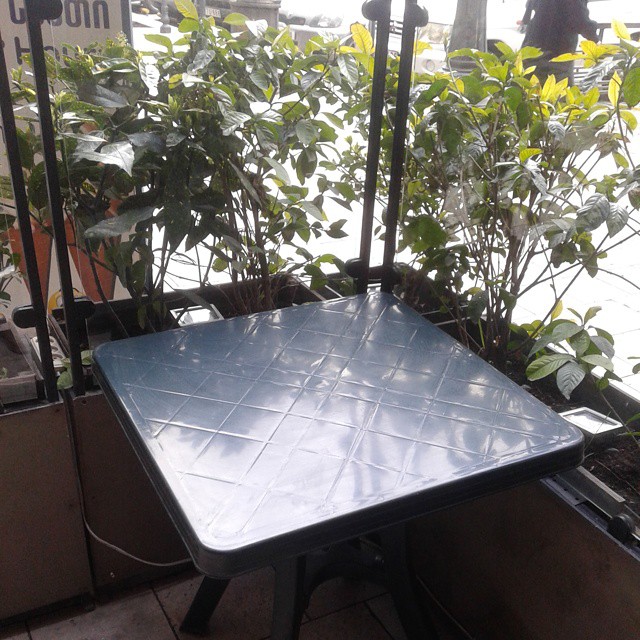 Outdoor terrace at Cafe Discovery
Best enjoyed in summertime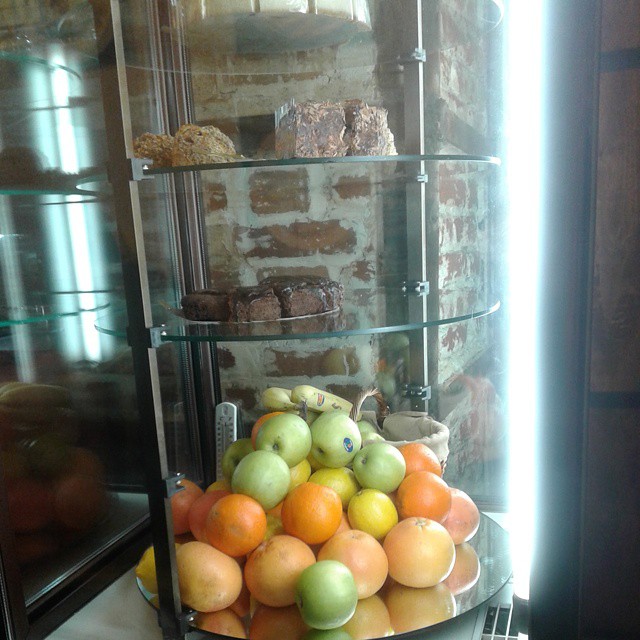 Sweets and fruits in a glass case
Well I believe you can order a freshly squired apple, orange, grape, banana or mixed juice here.
Speaking of sweets - haven't tried them here - can't comment.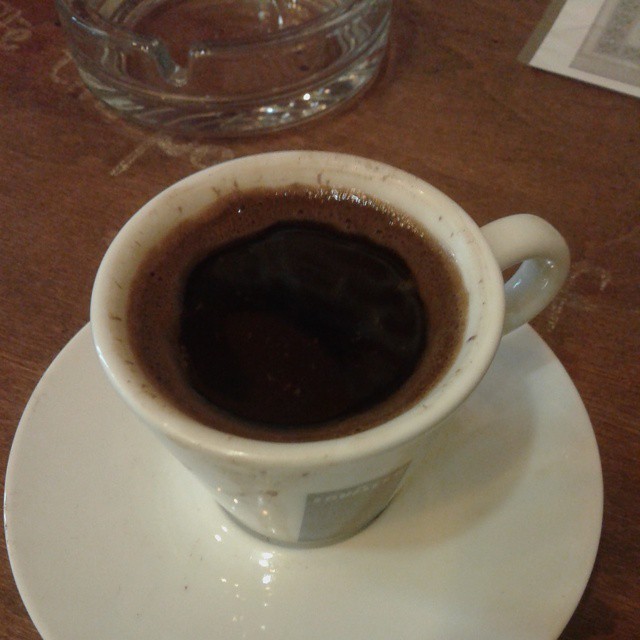 Turkish Coffee at Cafe Discovery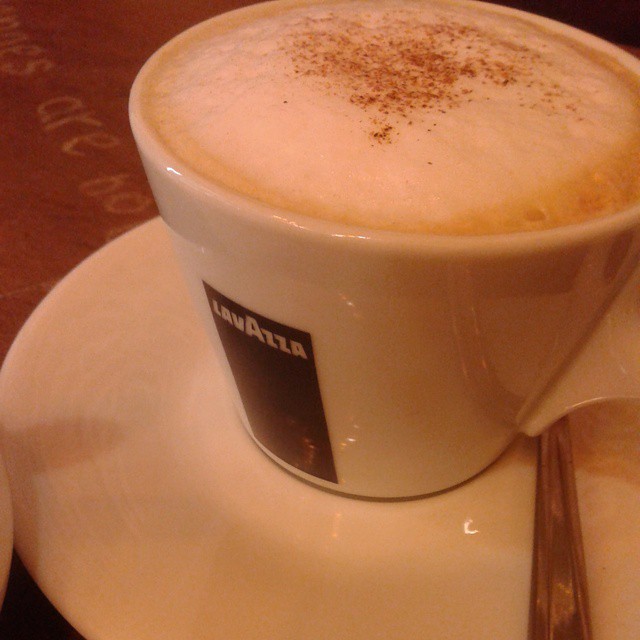 Cappuccino at Cafe Discovery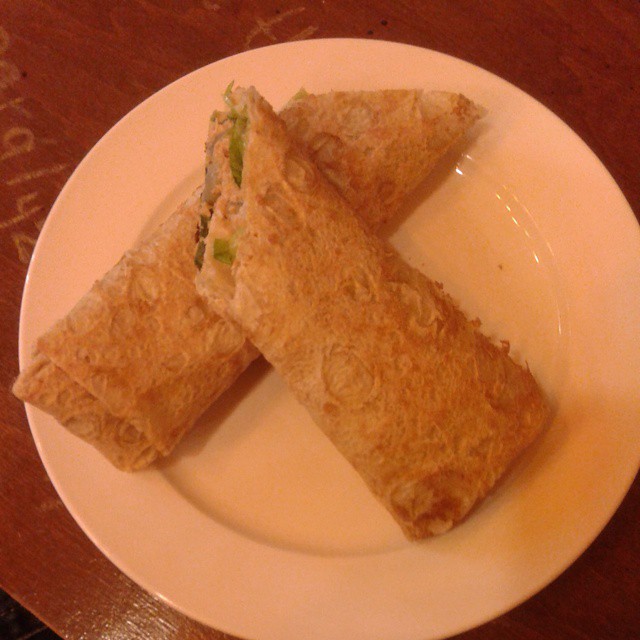 Wraps with tuna filling
This wrap at Cafe Discovery costs GEL 5.50 ($2.5 / EUR  2.30)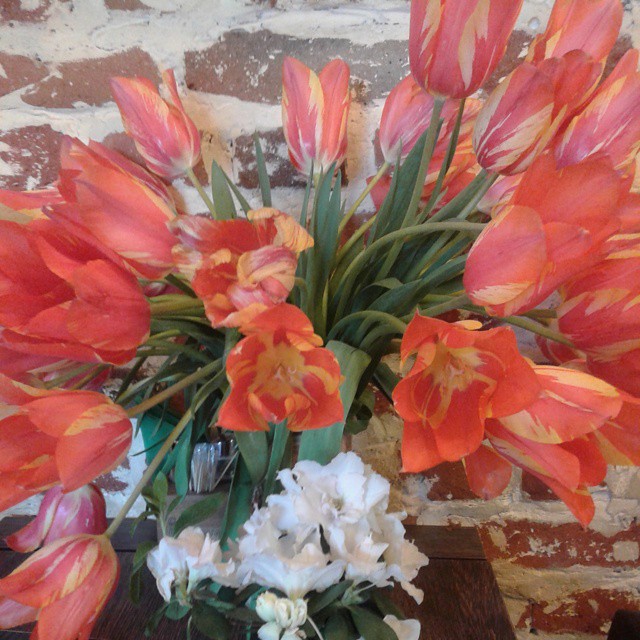 Tulips at Cafe Discovery
The Bottom Line
Cafe Discovery is a budget friendly place which offers a really tasty wraps. I'm highly recommending this place.