Dali Cafe & Art is located in Spikeri quarter in Riga, I visited this place at night before leaving Riga (right next on the corner from this place is Riga bus station) and headed to Tbilisi (a long way, via Vilnius and Kutaisi). The night I visited Dali Cafe was the Eurovision song festival night, and folks gathered here of watching it.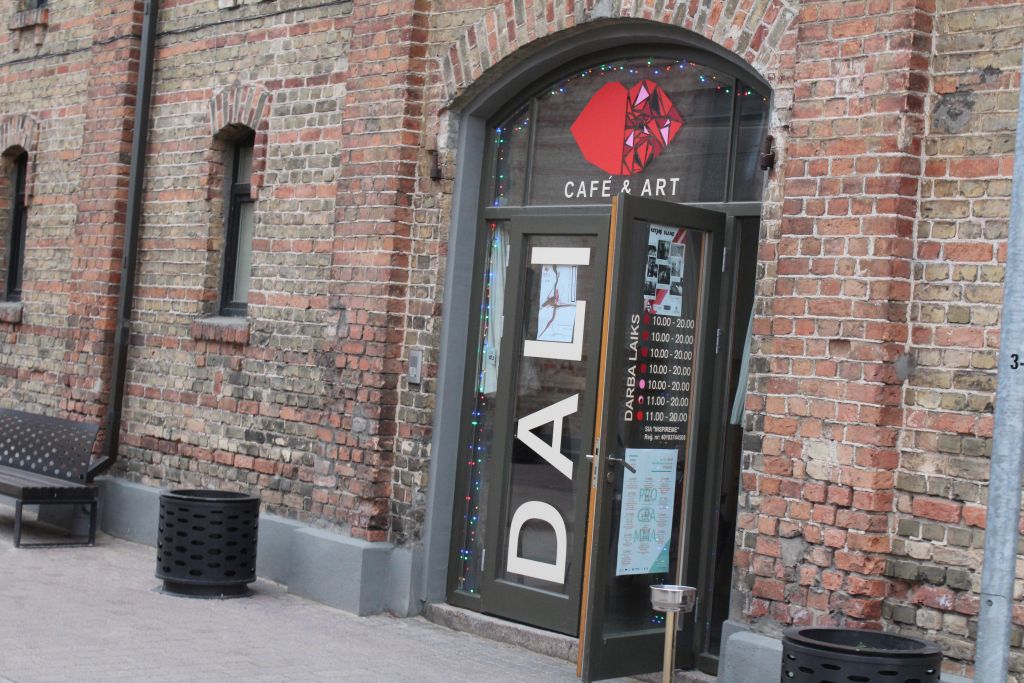 Dali Cafe in Riga
Located in one of the brick houses of Spikeri quarter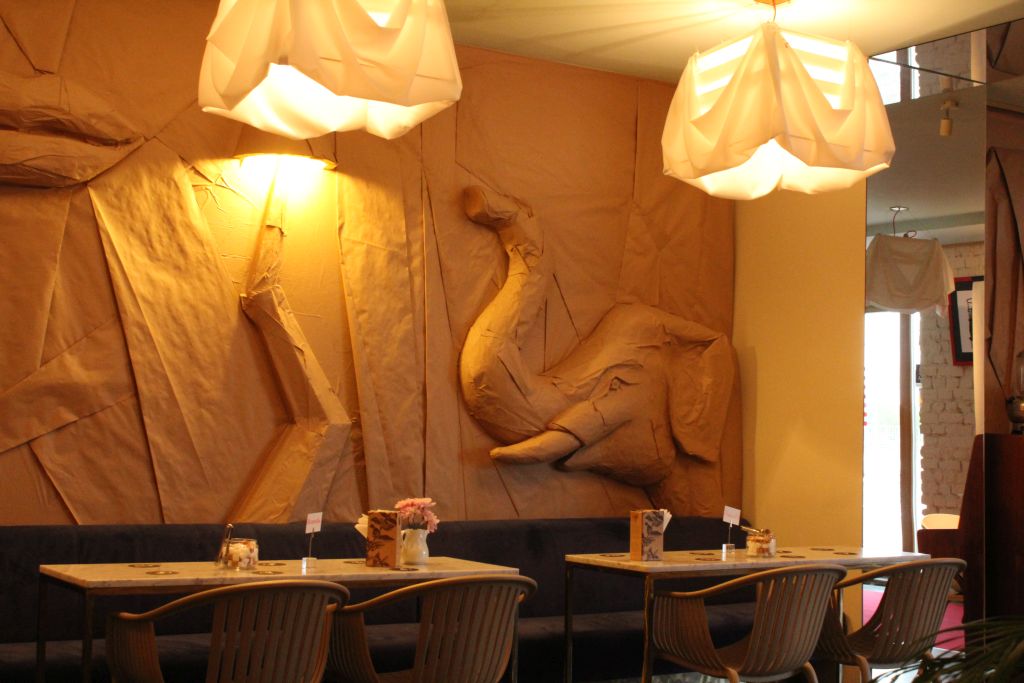 Interior at Dali Cafe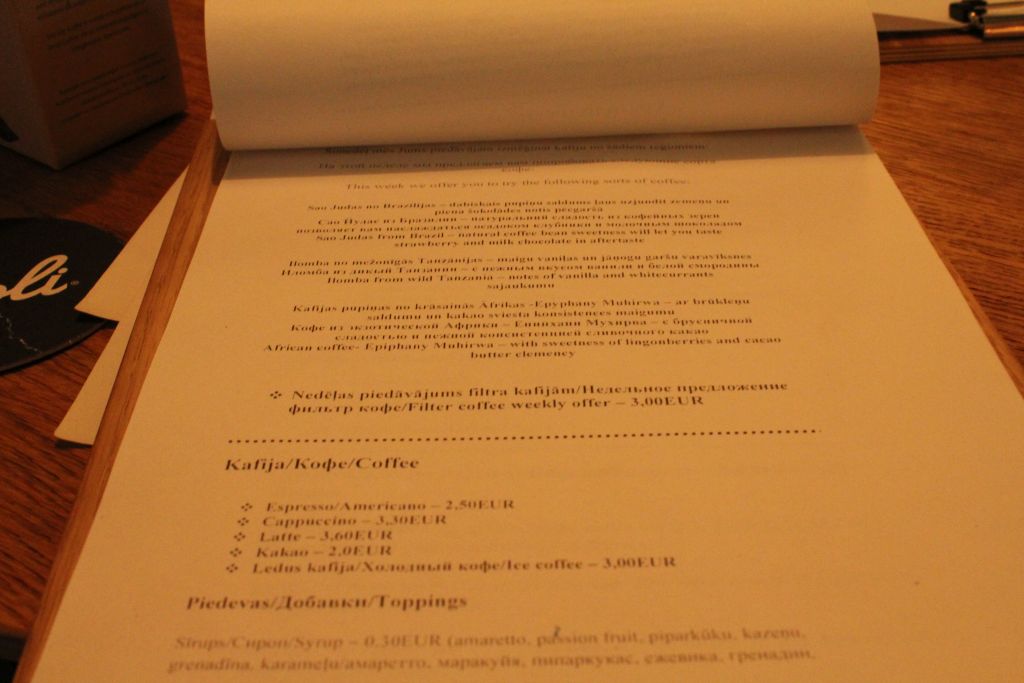 Menu at Dali Cafe
We order some coffee and a beer and in total paid some EUR 10.00 - a little bit above average to Riga prices, but pretty ok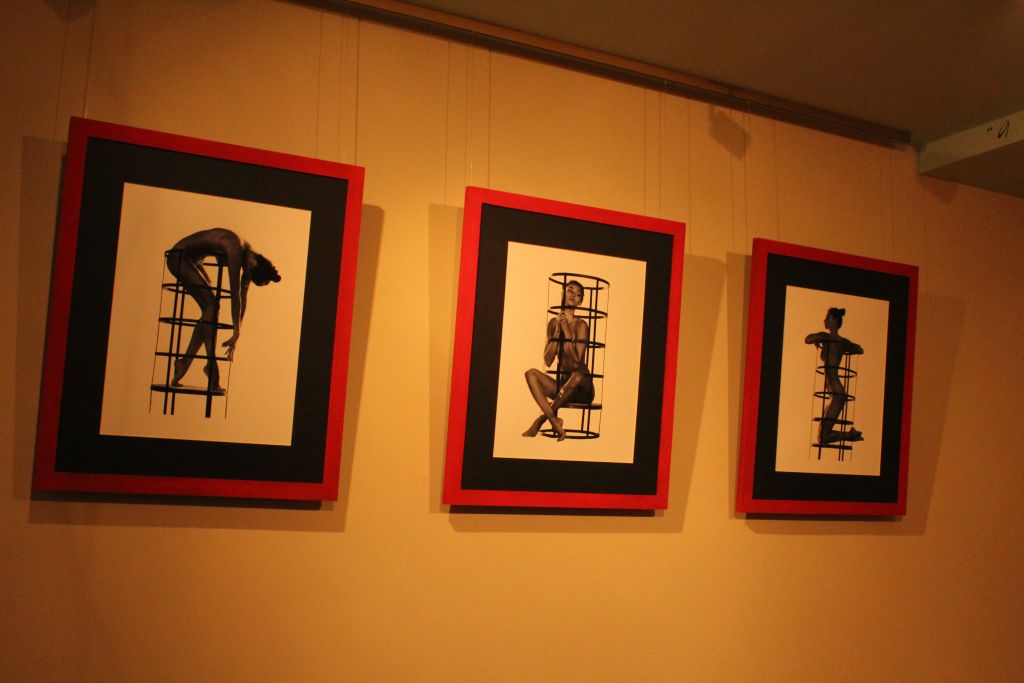 Paintings at Dali Cafe & Art
You wont find here as much from Salvador Dali, as you could find in Figueres, Spain, but at least some reproductions of great authors works were represented here.
About Dali Cafe & Art
Café Dali is an arthouse Coffeeshop, situated in the heart of the creative district Spikeri, Riga.
Coffee is more than just a drink. We believe it will only take one cup to completely change your perception of coffee. Specialty coffees are high quality beans grown in ideal climates, and are distinctive for their full cup taste and little to no defects. Each coffee's unique scent and flavor is as a result of the special characteristics and composition of the soils in which they are grown.
At Café Dali, we are giving you a place where you will discover the most important person – yourself. And we will do everything possible for your meeting to become a life changing experience.