The Latvian National Opera and Ballet is an opera house and opera company at Aspazijas boulevard 3 in Riga.
Its repertoire includes performances of opera and ballet presented during the season which lasts from mid-September to the end of May.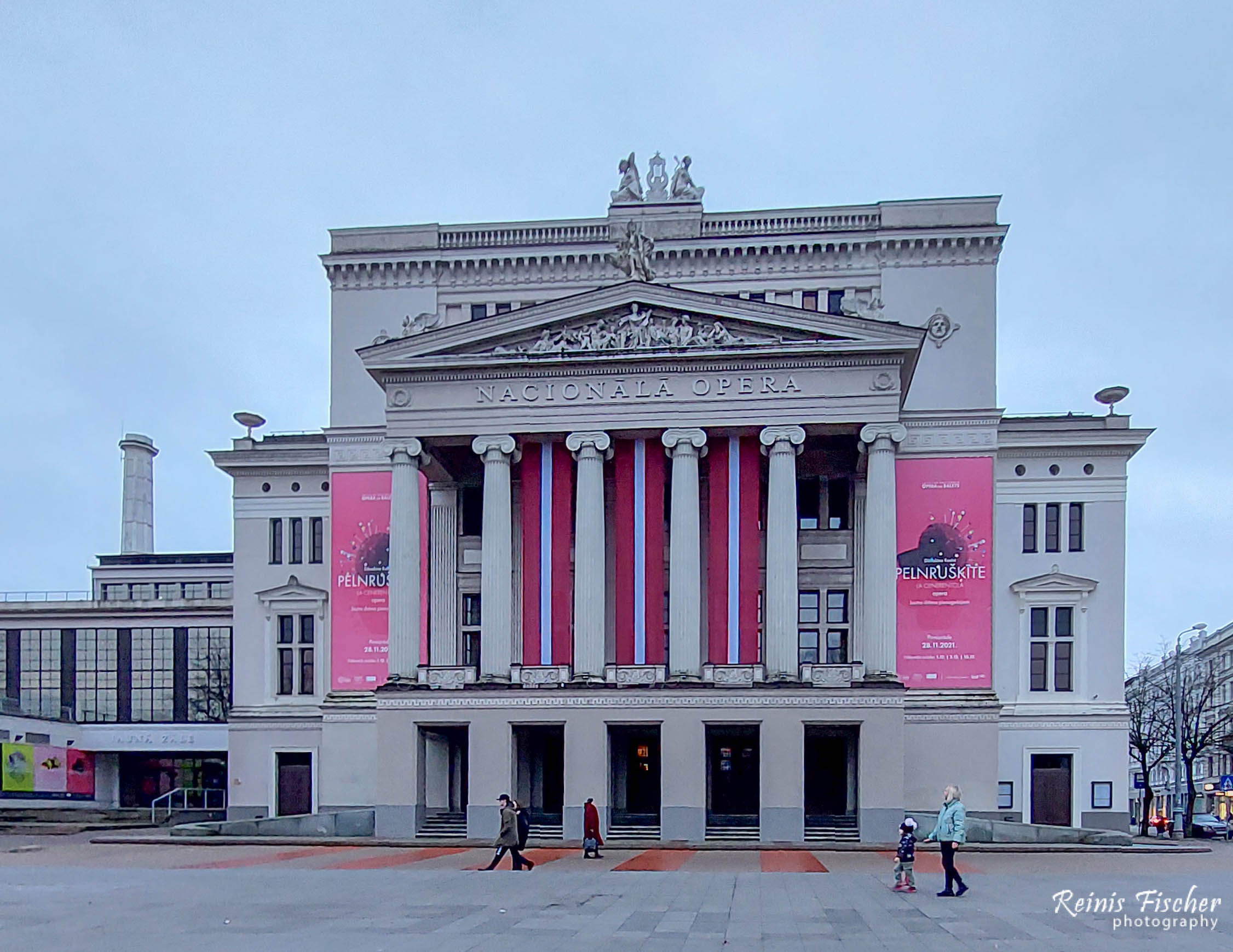 During a typical season, LNOB presents almost 200 performances, including, on average, 6 new productions. The largest is the Great Hall which houses 946 seats, while the smaller ones – the New Hall, the Dress Circle Hall (Beletāžas zāle) and the Red Hall – have a maximum seating capacity of 338, 170 and 100 respectively.
 The building is located on the bank of the Riga Canal, near the Freedom Monument. 
The origins of the Latvian National Opera and Ballet stem back to 1782 when the Riga City Theatre (Rigaer Stadttheater) a.k.a. the Musse Building was opened. It was designed by Christoph Haberland and housed a total of 500 seats. Its director Otto Hermann von Vietinghoff personally funded a symphony orchestra of 24 musicians. Conrad Feige who staged productions not only in Riga but also in St. Petersburg, Reval (Tallin) and Dorpat (Tartu), was invited to fill the posts of concert master and conductor.
When in 1788 von Vietinghoff moved to St. Petersburg an actor by the name of Meierer took over the position. In 1815 the Musse Society (die Gesellschaft der Musse) bought the building from the von Vietinghoff family. Richard Wagner was the Kappelmeister of the theater from 1837 to 1839.