Today by up keeping my Drupal powered blog I noticed I'm not using "follow me" buttons just enough.
Well I had one Google+ follow me block displayed on right sidebar of my blog. But that's all, no Facebook, no Twitter, no LinkedIn.
The thing is - I'm not found of using some modules, just because of they offer something to achieve. In most case to achieve some functionality, after installing a module, you are not using 90% of rest what that modules requires you to install. As well modules add extra weight to your MySQL tables.
I'm trying to avoid additional module usage as much as I can.
Returning to up keeping my blog, and noticing that I'm not using follow me feature, I decided to make an exception - and installed a simple module - Social Media Links Block.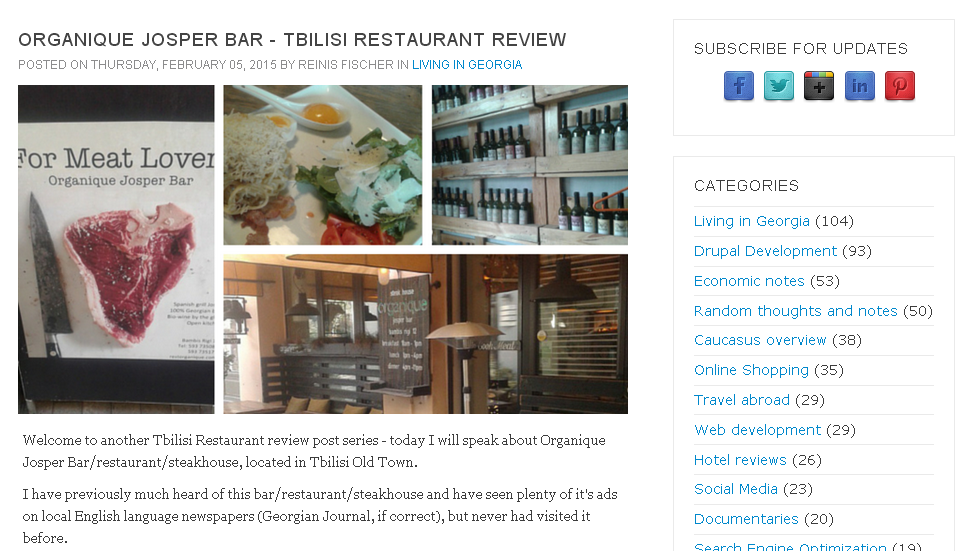 Drupal Social Media Links block
The reason I stocked with this module was simple - it didn't required me to install other additional modules, and it offers a simple and yet powerful (and extensible) way to list all your social accounts all together, and enable them as a Drupal block.
Of course - I could manually create those icons, add links, set URL targets - but it would be a little bit time consuming - to design icons, adjust HTML and CSS (I'm not against doing this). I just wanted to achieve result fast enough.
And with help of this little module I achieved it pretty fast.
About
Social Media Links block
The modules provides a configurable block that display links (icons) to your profiles on various popular networking sites.
With this module, a website can be quickly extended with a "Follow us" functionality. Or you make the block available for your site editors, and they can configure the social networks themselves.
Features:
Choose from various icon sets and different sizes
Support for Panels. Use multiple Social Media Links Blocks via Panels (only Drupal 7).
All settings can be made via the block ui (no other permissions to the user is required).
Add new social networks or icon sets (via hooks)
Current supported Social Networks:
Facebook
Twitter
Youtube
Google+
…