Ēdole Castle is a Gothic Revival castle situated on the banks of Ēdole Lake, Ēdole parish, in the historical region of Courland, western Latvia.
I had an opportunity to visit Ēdole castle and taste some of the 17 cheeses few days before Summer Solstice Līgo was held (back n 2015). During my visit a fair called Emīla market (Emīla tirgus) took action.
Famous Latvian film Emīla nedarbi was filmed here in 1985. So that's the reason why this fair is named after Emīls.
If you enjoy medieval things and medieval architecture you will find a lot interesting at Ēdole castle.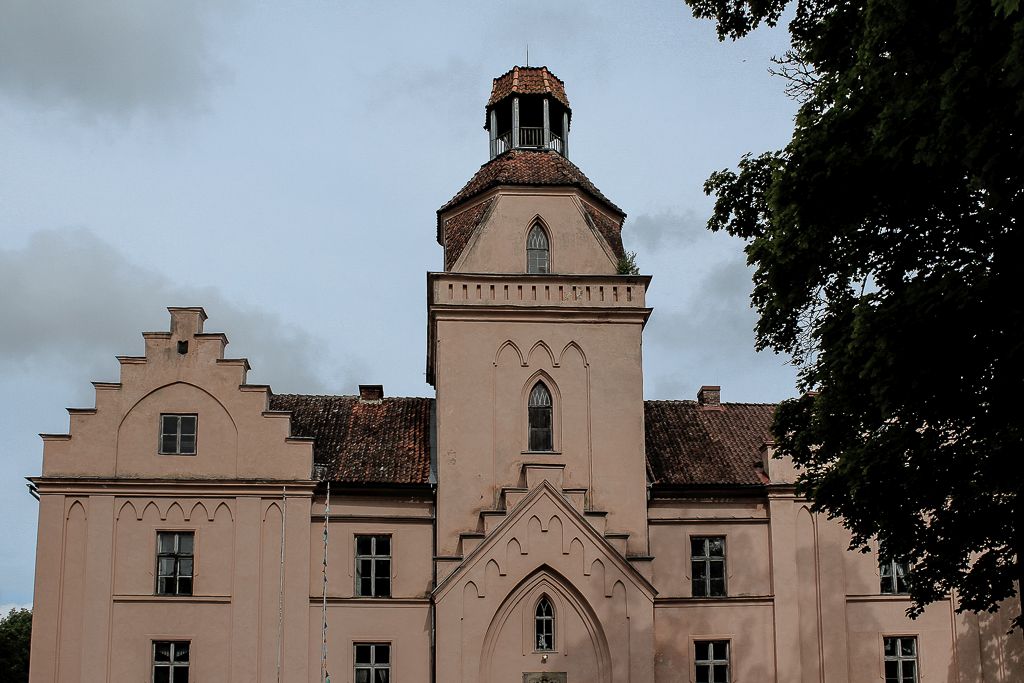 Ēdole castle complex
It was pretty hard to photograph here that day - because a lot of visitors attended Emīla market to taste those tasty cheeses and crayfishes, or buy at least some beer for coming Līgo festival.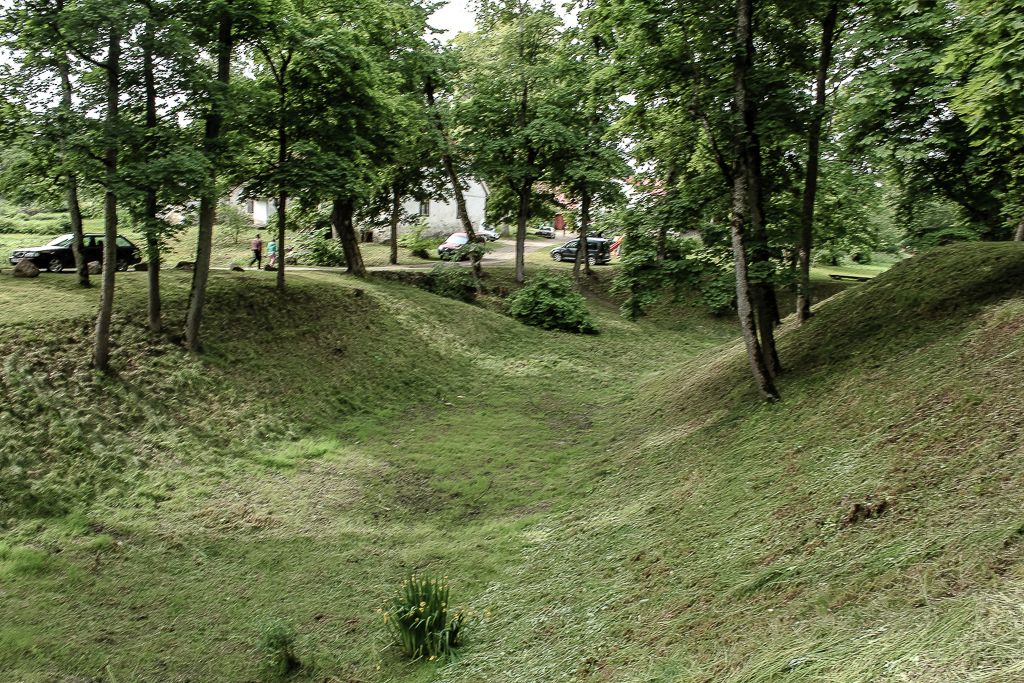 Edole castle park territory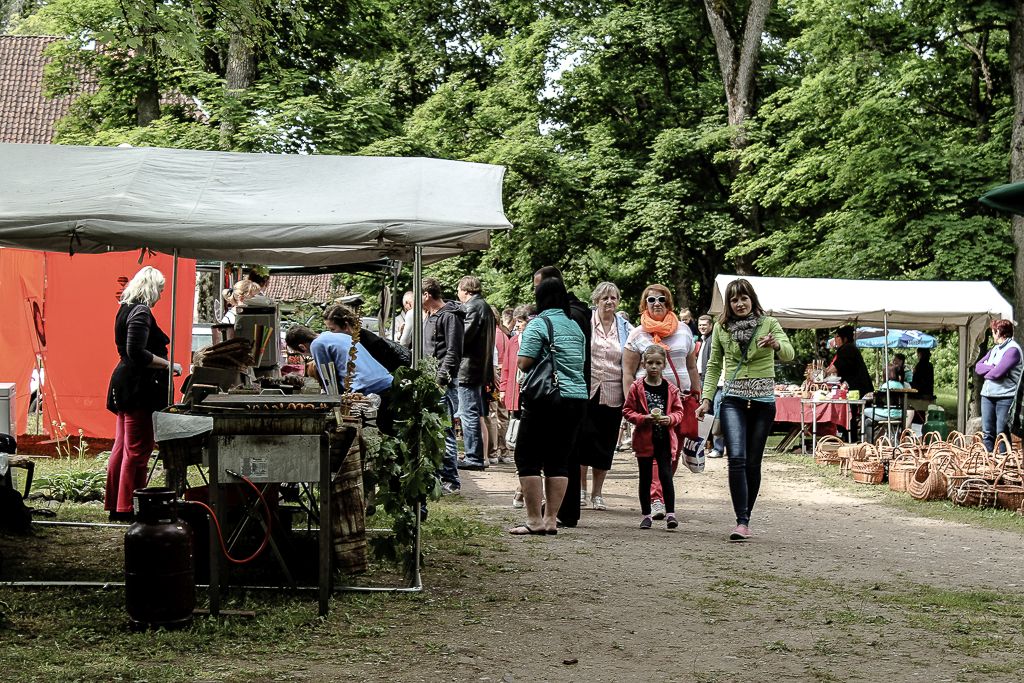 Visitors of Emila market (Edole castle)
Such trade fairs are pretty popular in Latvia where you can buy goods from local craftsmen, artists or small producers.
It's free to enter castle complex territory but you should be ready to pay some fee for entering the castle.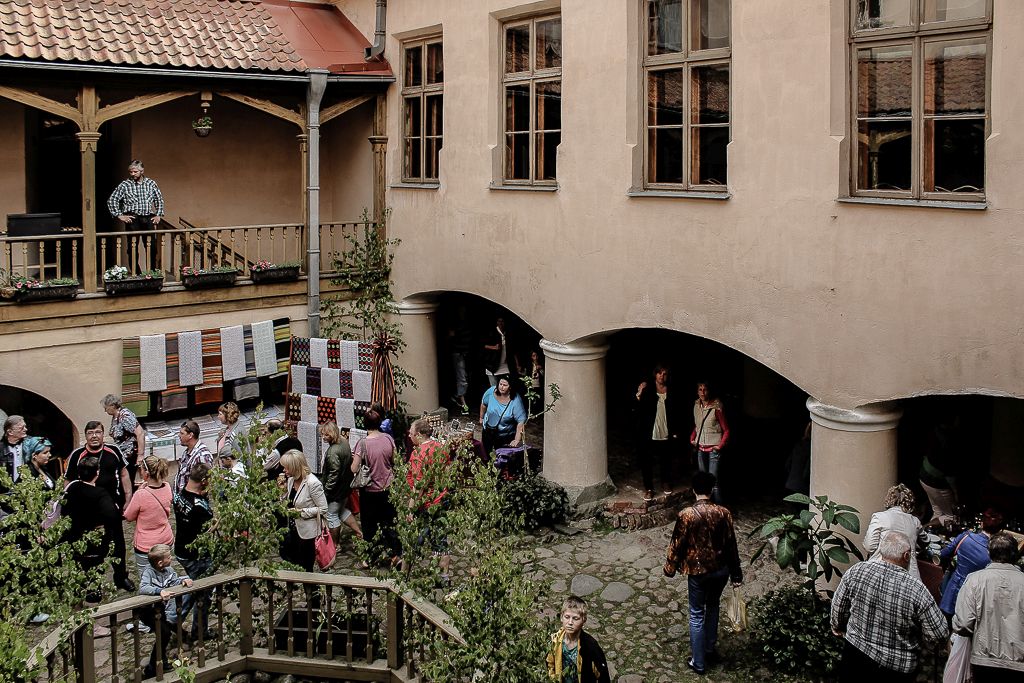 Inside square at Ēdole Castle
The castle was built for the bishop of Piltene between 1264 and 1267. It was rebuilt in the 16th century and from 1561 until 1920 it was the property of the Baltic-German Baron von Behr and his descendants.
During the 18th century the castle was expanded and from 1835 to 1841 it underwent a major reconstruction work to become one of the first samples of Neo-Gothic architecture in Kurzeme. The building was partly burned during the Russian Revolution of 1905. Between 1906 and 1907 a household yard and tower were built in one of its corners, being the façade remodelled with its Gothic forms preserved.